BUENA VISTA TOWNSHIP — The St. Augustine Prep wrestling team set a goal before the season to defend its sectional championship.
After an already successful winter, Kaden Naame and the top-seeded Hermits accomplished that with dominance Friday night.
The Hermits won 10 bouts en route to a 42-18 victory over second-seeded Christian Brothers Academy to capture their second straight South Jersey Non-Public A title at Anthony J. Spina Gymnasium.
It was their sixth sectional title in seven seasons and the 15th in program history.
The Hermits (18-3), ranked third in The Press Elite 11, won their ninth straight match. The Colts fell to 10-14.
Naame earned a 4-1 decision over Nicholas Geissler in the 106-pound bout. The freshman was pleased he fought hard and walked away with the three team points.
The Hermits led 26-6 after that bout.
"It was great to reach that goal," said Naame, 15, of Northfield. "My teammates and I work hard every single practice and every single day. It was well deserved."
St. Augustine does not have any seniors on its team.
But the young squad has put together solid performances all year, defeating state-ranked teams St. Peter's Prep and Toms River North, which is also No. 5 in The Elite 11.
The Hermits also defeated Delsea Regional, ranked 11th, and St. Joseph (Montvale).
"It says our future should be bright," St. Augustine coach Bill Ward said. "We have to keep working and keep getting better. If you don't get better, it's almost worthless. We can't rest on what we did already."
"Our team is young," he said, "but next year we will get even better."
St. Augustine will wrestle Delbarton in the state finals at 11:30 a.m. Sunday at RWJBarnabas Health Arena in Toms River.
Delbarton defeated St. Joseph (Montvale) 49-15 in the North Jersey Non-Public A championship Friday.
"I'm feeling good," Naame said. "Our team is good. I think we will win it all."
William Bumbernick (160), Nick Marshall (195), Mike Misita (220) and D'Amani Almodovar (113) each pinned their opponents.
Cooper Lange had a 10-4 decision at 126. Lange was tied 4-4 early in the third period before earning a takedown and near-fall points as the bout expired.
Trey McLeer (138) earned a 6-5 decision that extended the lead to 38-15.
"I thought we matched up well with them," Ward said. "(CBA) wrestled tough, though. They beat us in a couple spots where I didn't think they would. We got the ball rolling early and wrestled early in the match.
It's tough for the other team to come back from that."
St. Augustine won seven of the first eight bouts. The Colts won three of the last six.
"I thought we wrestled pretty well," Ward said. "We were a little sloppy at the end, but we did our job. Now we have to go up to Toms River on Sunday and see what we do up there."
(1) St. Augustine Prep 42,
(2) Christian Brothers Academy 18
106—Kaden Naame SA d. Nicholas Geissler CB 4-1;
113—D'Amani Almodovar SA p. Anthony Dimitri CB (3:07)
120—Sebastiano Nini CB d. Jake Slotnick SA 6-5;
126—Cooper Lange SA d. Vincent Principe CB 10-4
132—Julian George CB d. Brock Zurawski SA 9-8;
138—Trey McLeer SA d. Zander Silva CB 6-5;
145—Richie Grungo SA md. Nicholas Punzi CB 10-3
152—Tyler Barrett CB d. Gianni Danze SA 1-0
160—William Bumbernick SA p. Mason Garber CB (4:08);
170—Alex Marshall SA tf. Peter Grippo CBA (16-0, 2:08);
182—Dennis Virelli SA d. Ethan Diamond CB 8-1;
195—Nick Marshall SA p. Declan McGagh CB (1:55)(
220— Mike Misita SA p. Taig Sheehy CB (0:37);
285—Jeffery Frankenburk CB by forfeit.
Match started at 160 pounds
Records— SA 18-3; CB 10-14
-- HIDE VERTICAL GALLERY ASSET TITLES --
021520_spt_augustinewrestling 13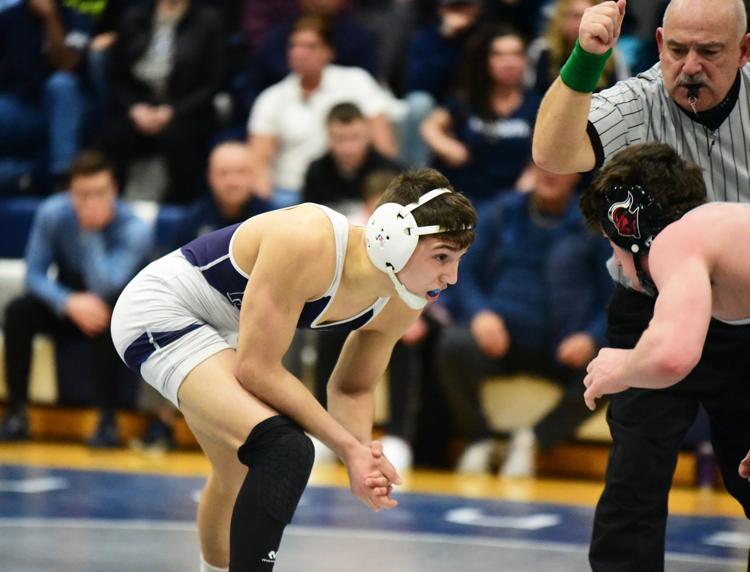 021520_spt_augustinewrestling 24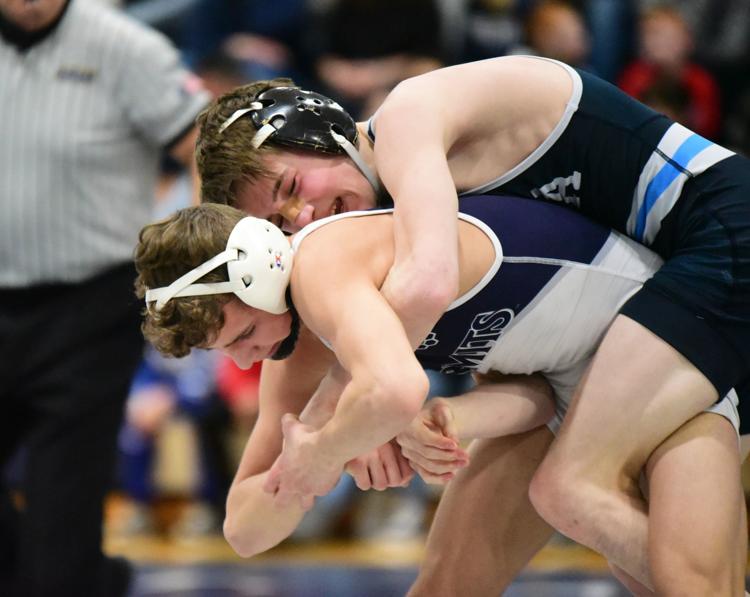 021520_spt_augustinewrestling 22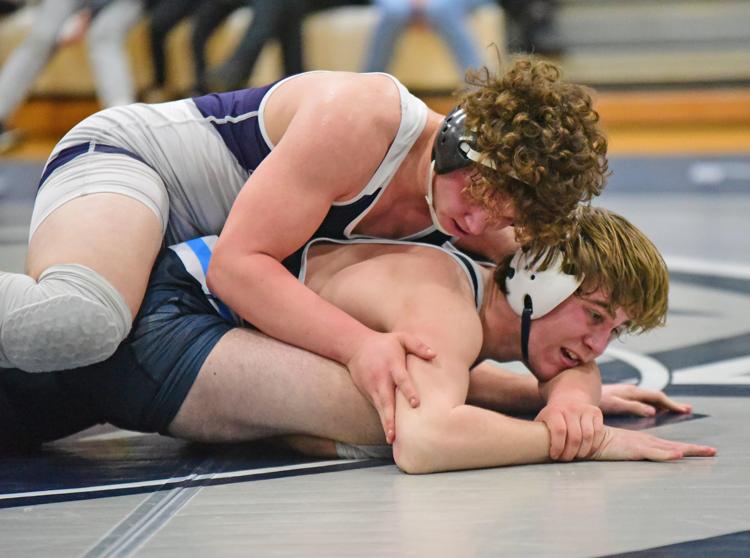 021520_spt_augustinewrestling 38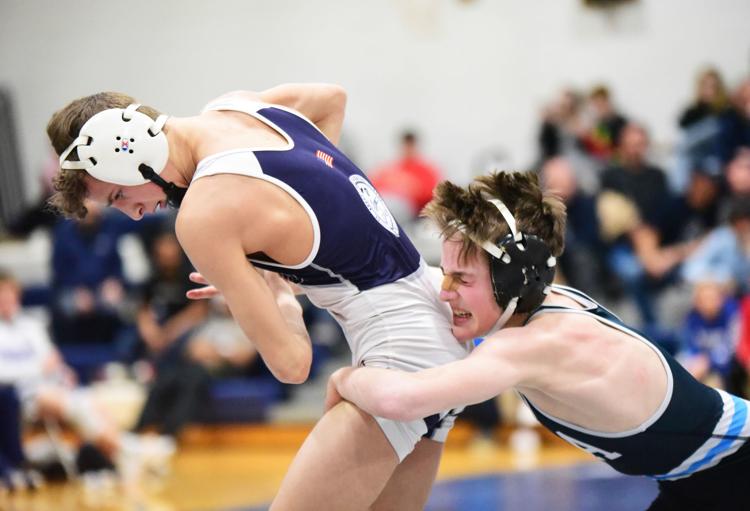 021520_spt_augustinewrestling 20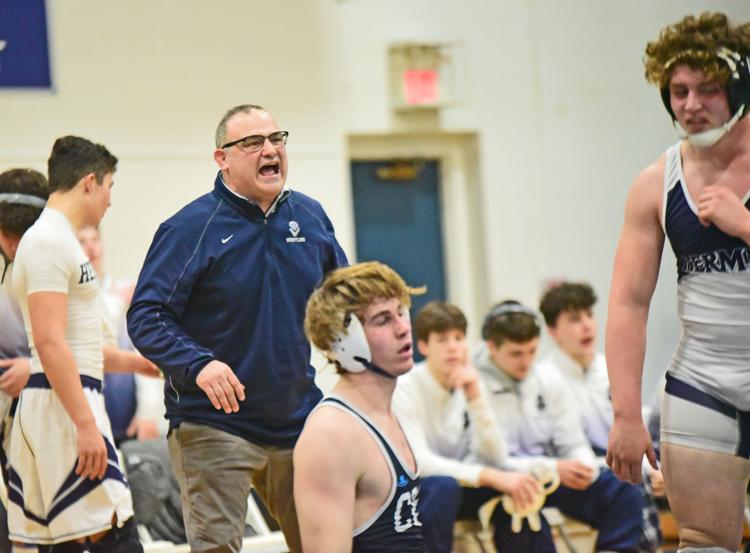 021520_spt_augustinewrestling 6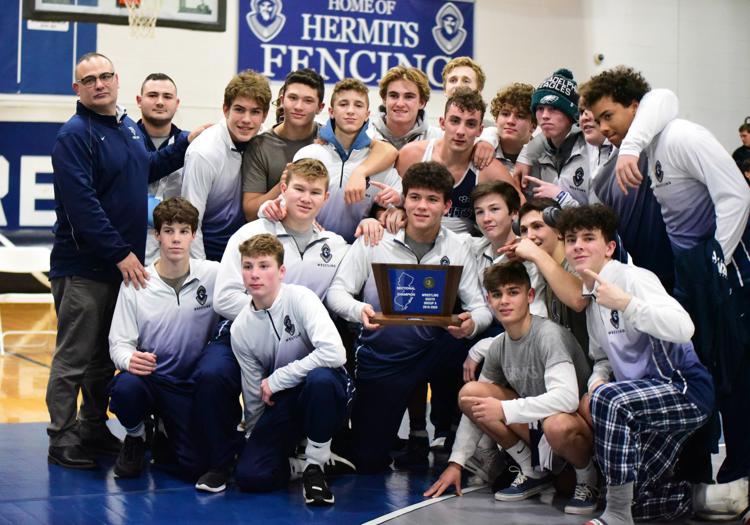 021520_spt_augustinewrestling 14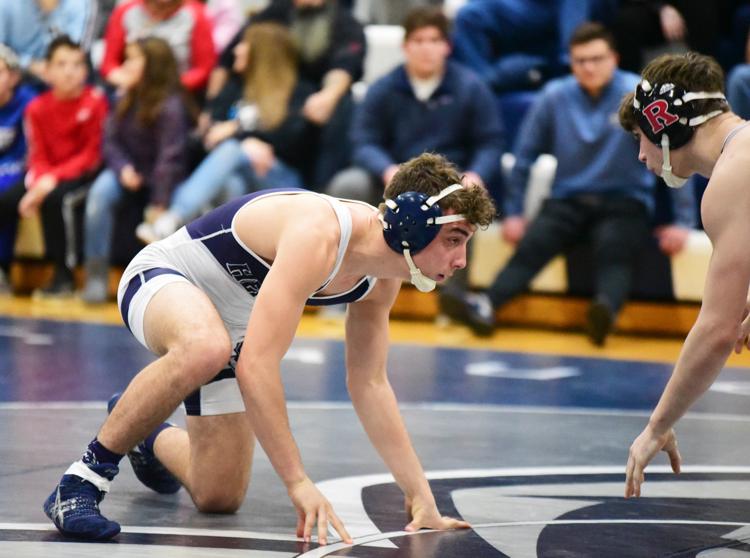 021520_spt_augustinewrestling 32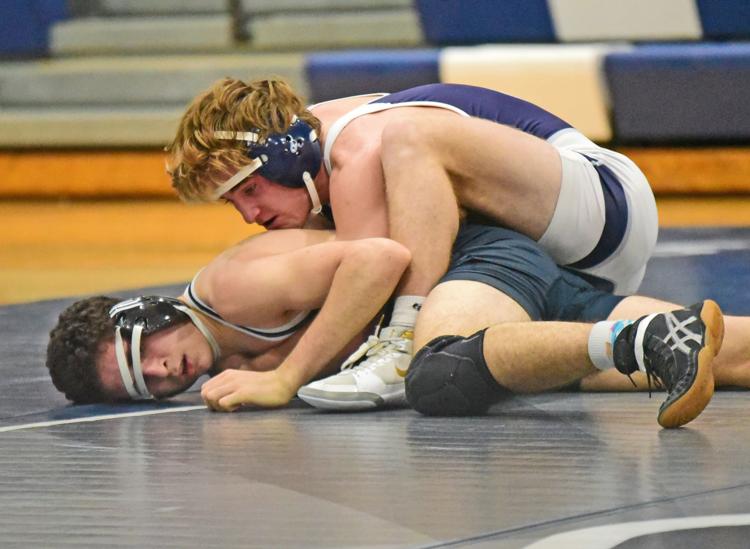 021520_spt_augustinewrestling 8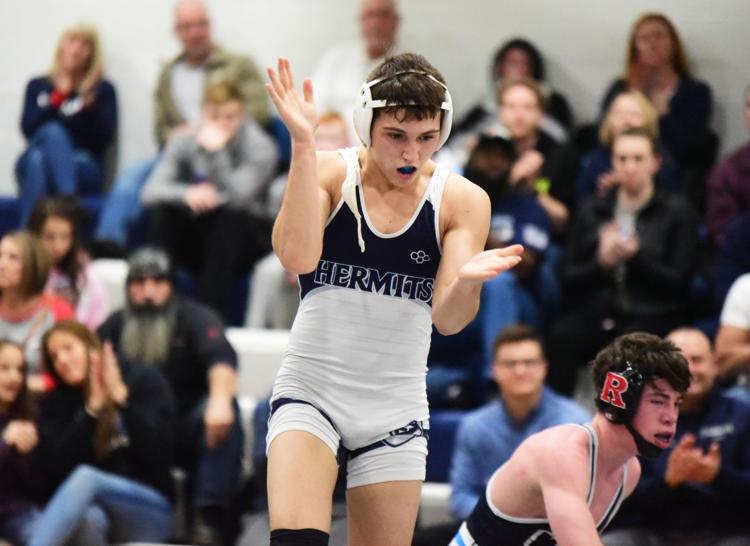 021520_spt_augustinewrestling 35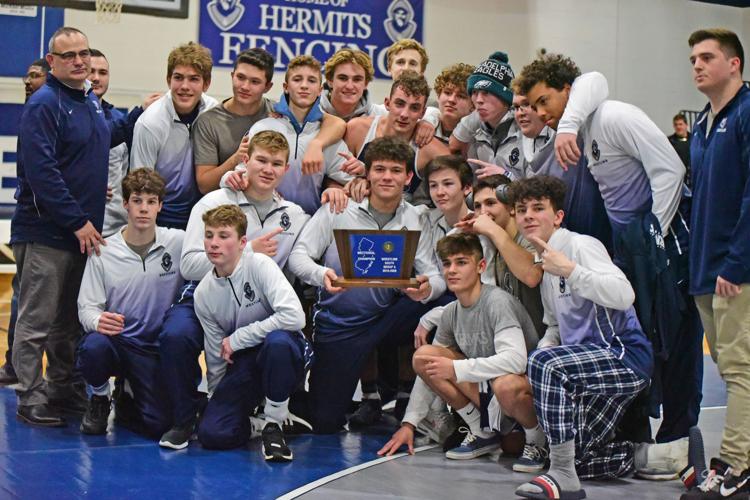 021520_spt_augustinewrestling 31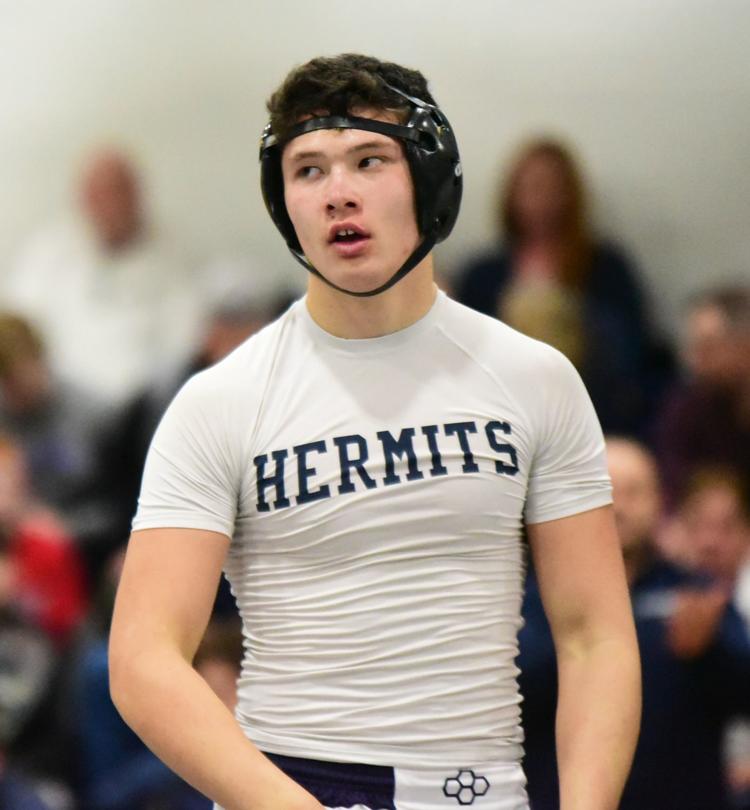 021520_spt_augustinewrestling 34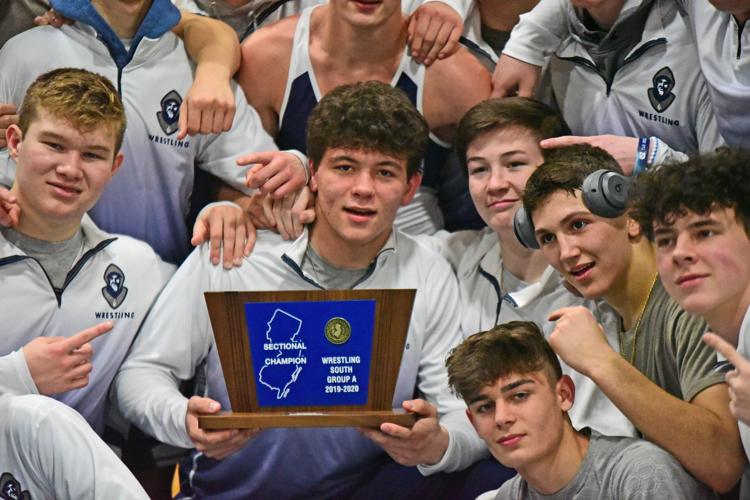 021520_spt_augustinewrestling 5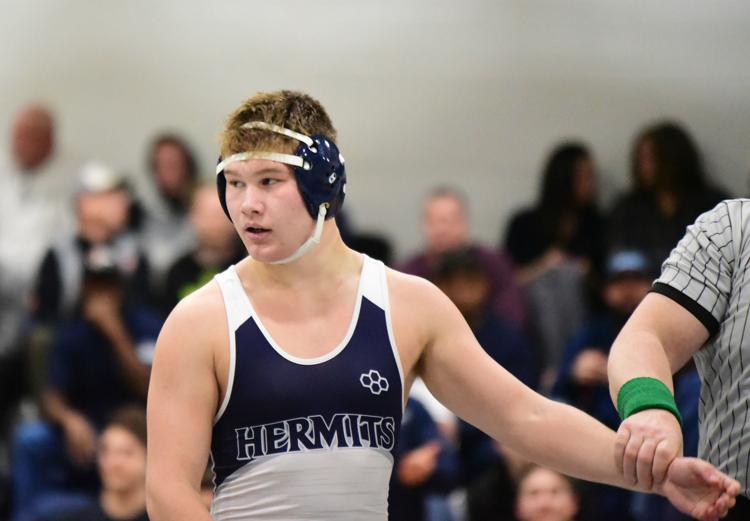 021520_spt_augustinewrestling 11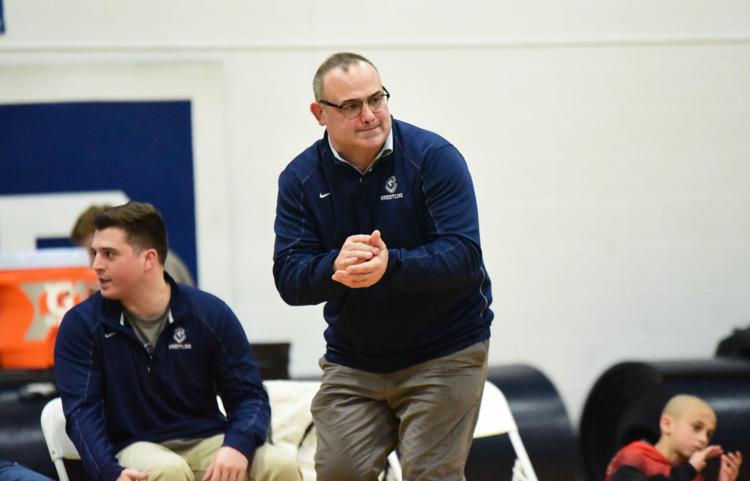 021520_spt_augustinewrestling 28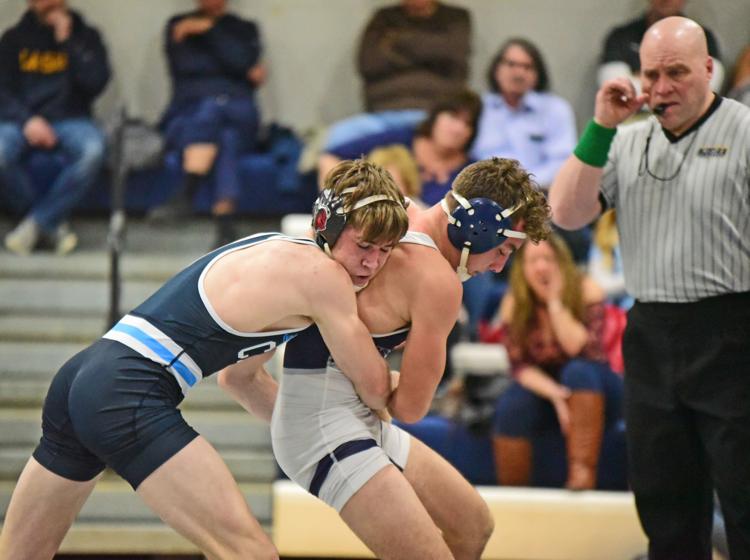 021520_spt_augustinewrestling 21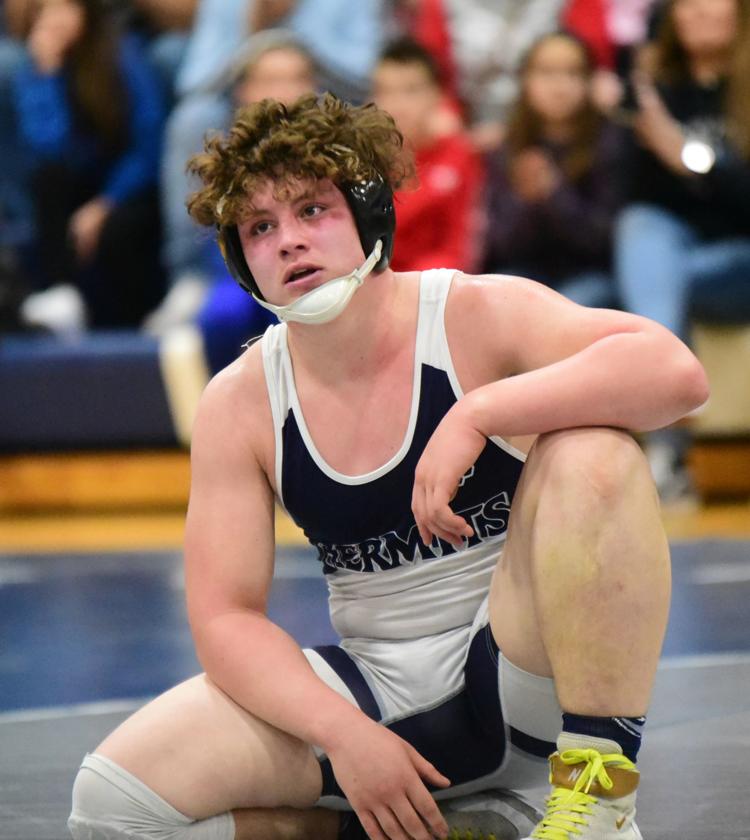 021520_spt_augustinewrestling 27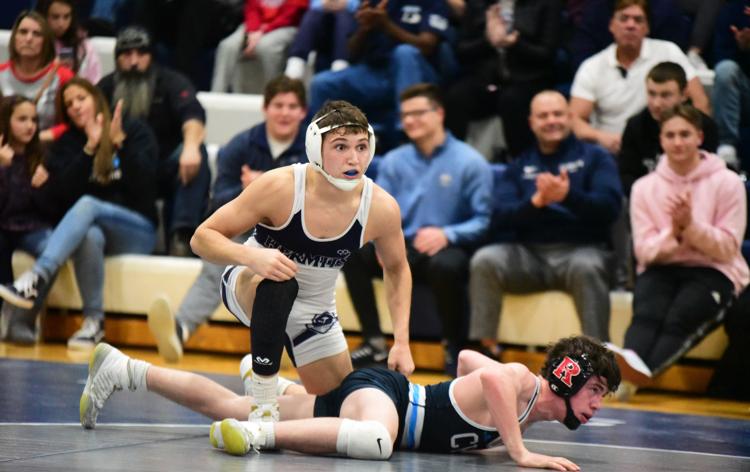 021520_spt_augustinewrestling 12
021520_spt_augustinewrestling 16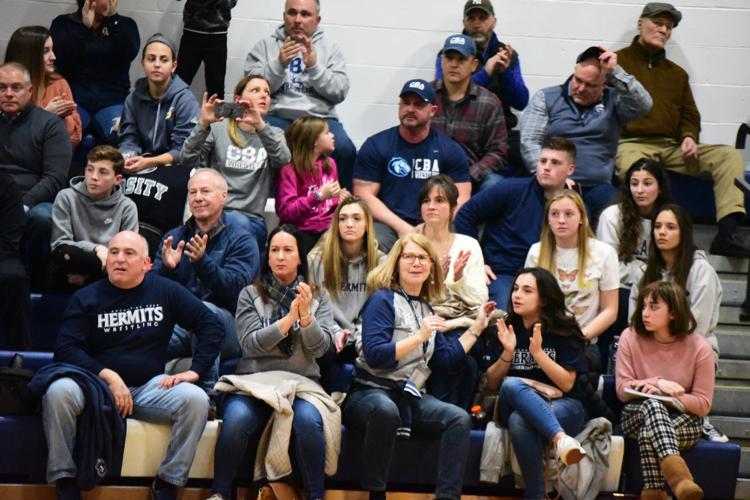 021520_spt_augustinewrestling 9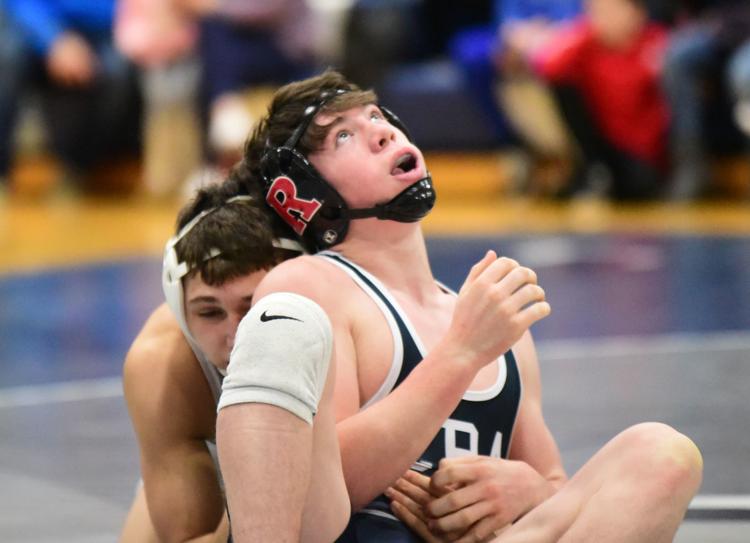 021520_spt_augustinewrestling 17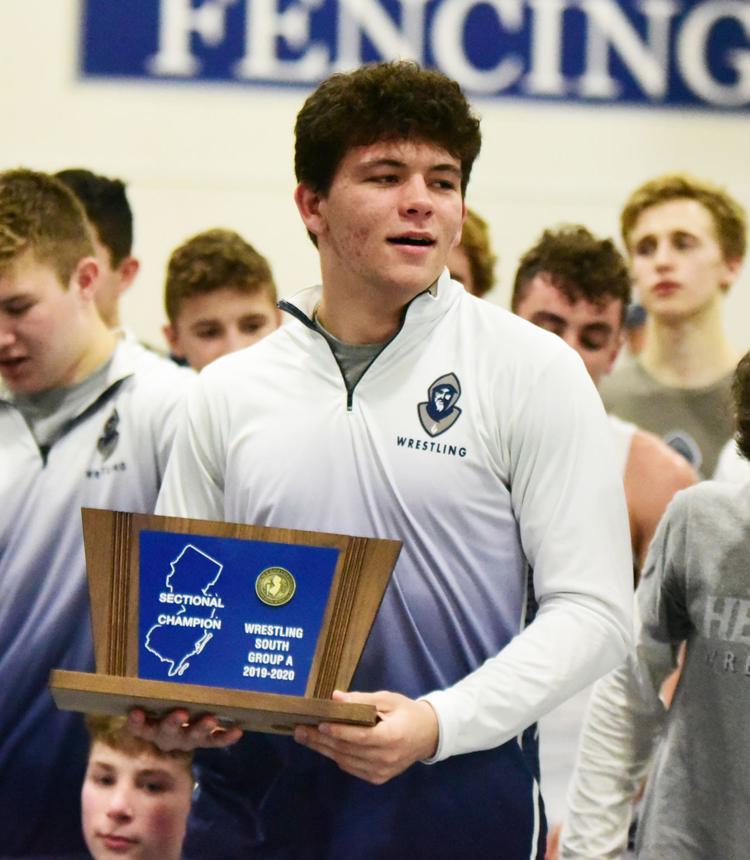 021520_spt_augustinewrestling 2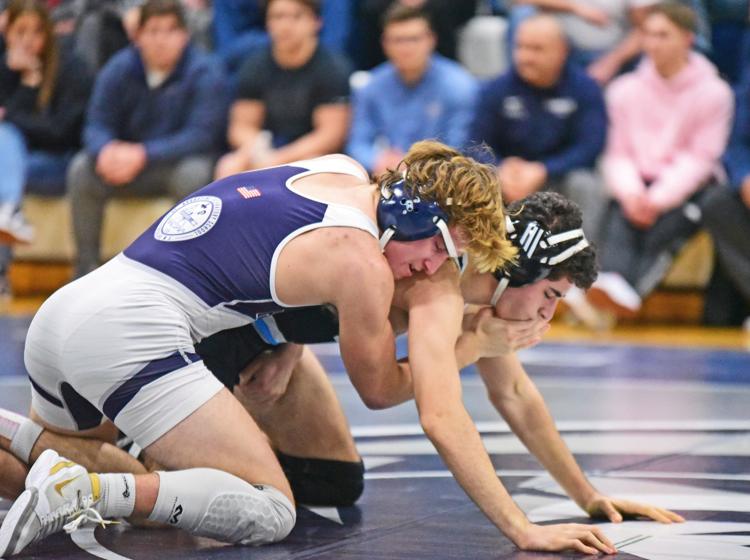 021520_spt_augustinewrestling 7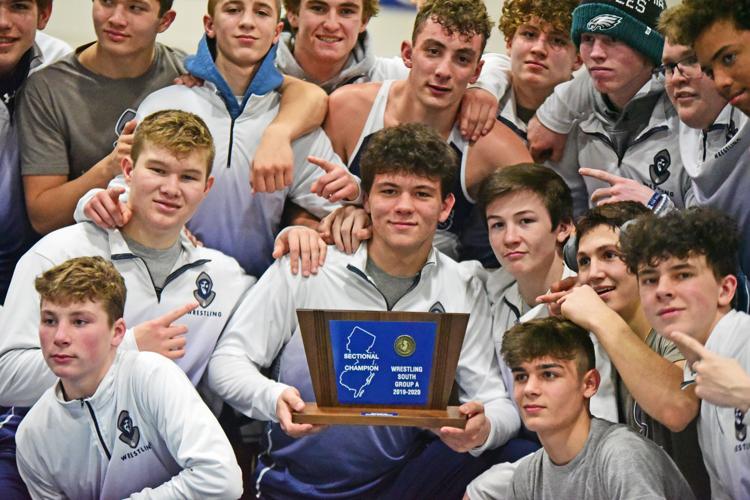 021520_spt_augustinewrestling 29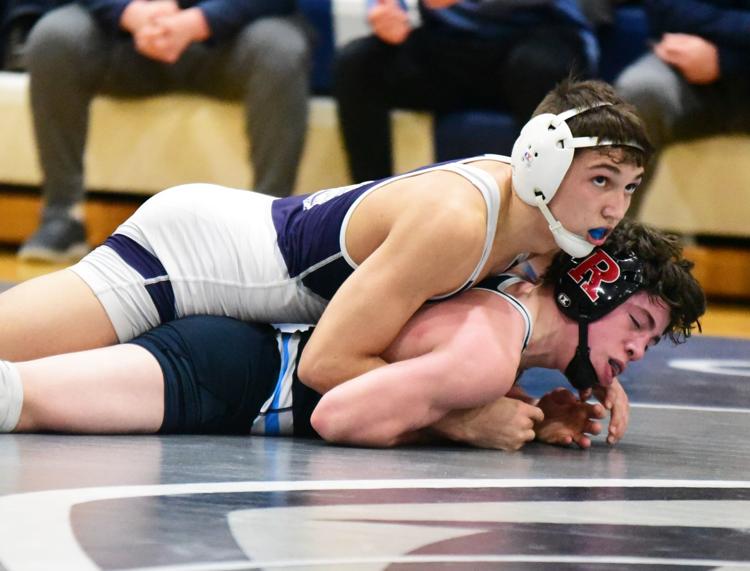 021520_spt_augustinewrestling 3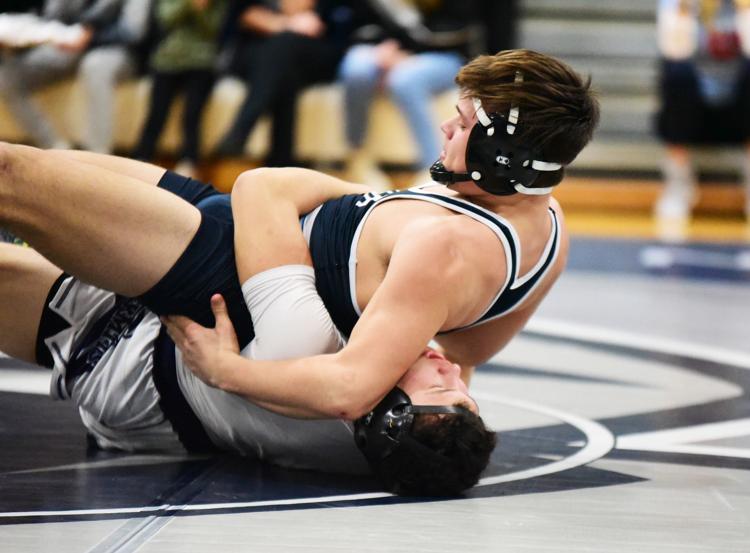 021520_spt_augustinewrestling 4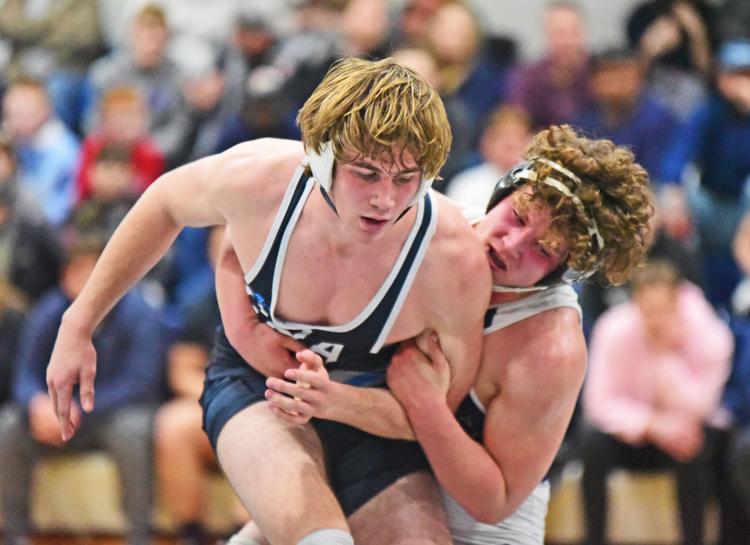 021520_spt_augustinewrestling 26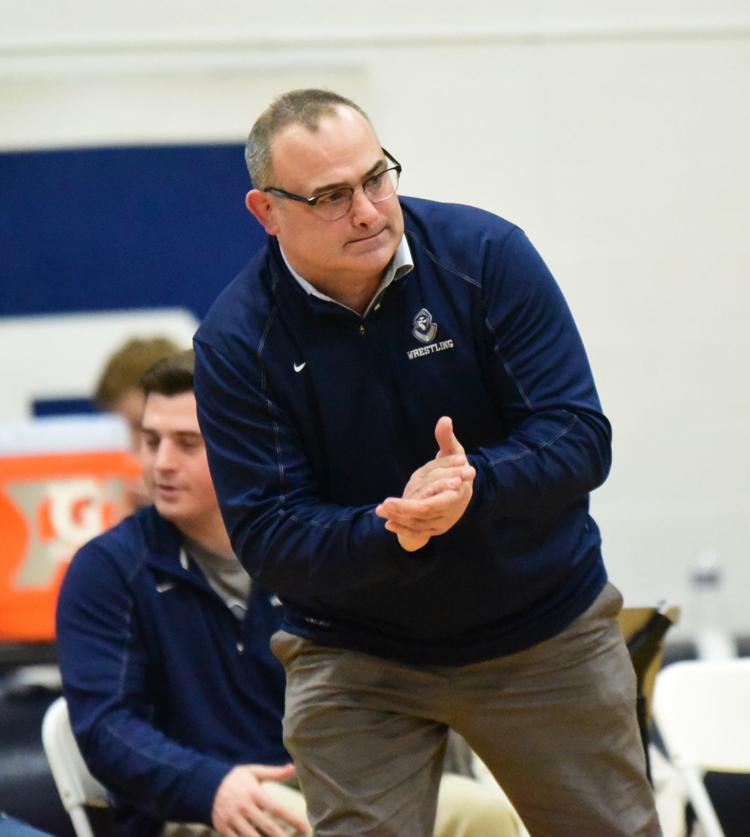 021520_spt_augustinewrestling 36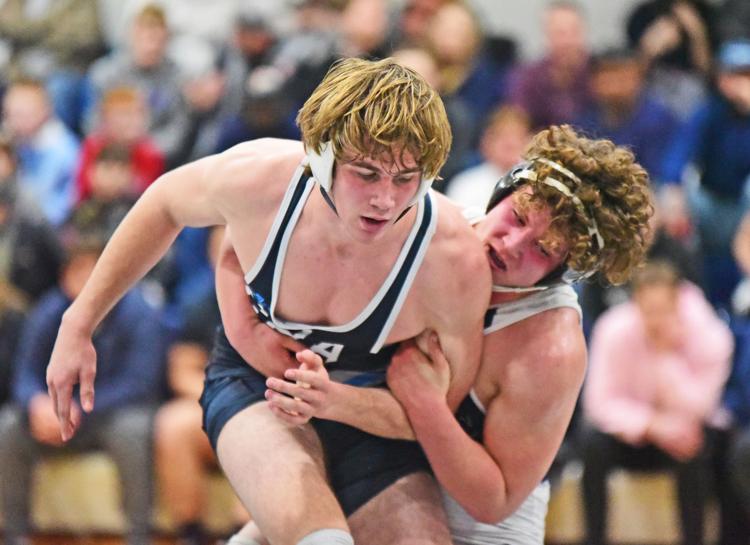 021520_spt_augustinewrestling 1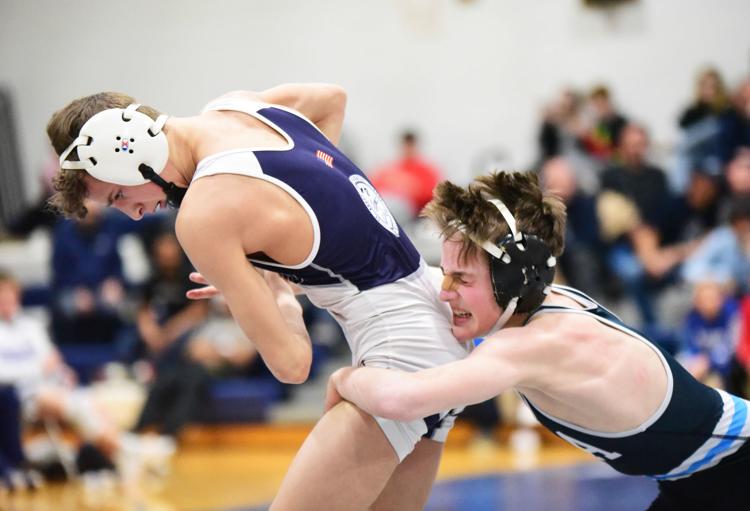 021520_spt_augustinewrestling 40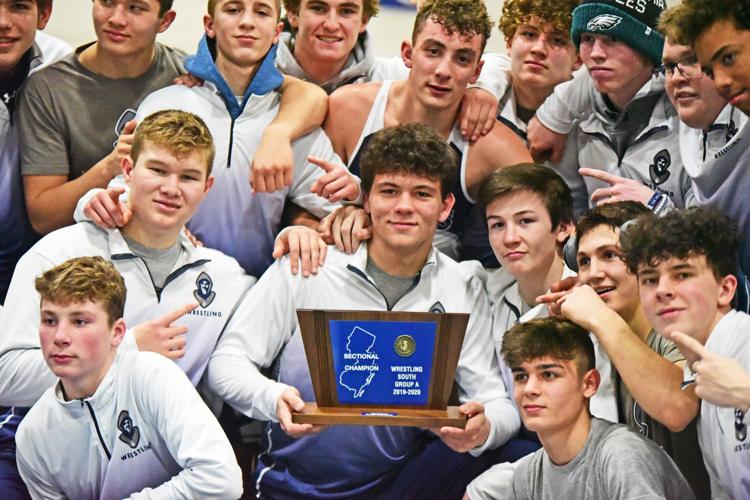 021520_spt_augustinewrestling 10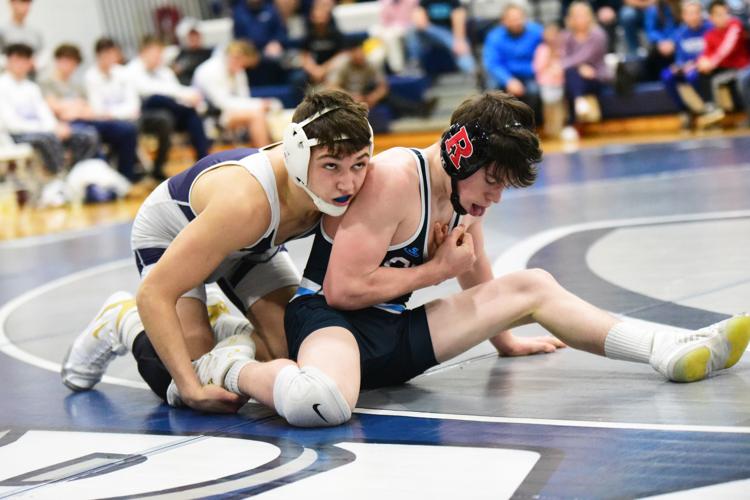 021520_spt_augustinewrestling 18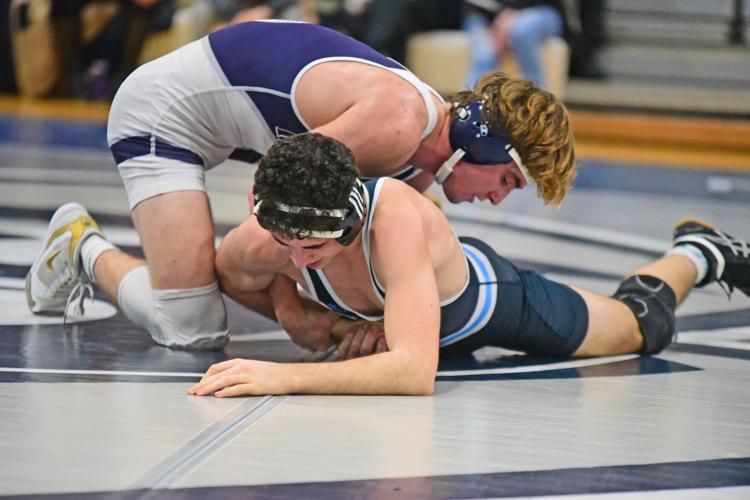 021520_spt_augustinewrestling 39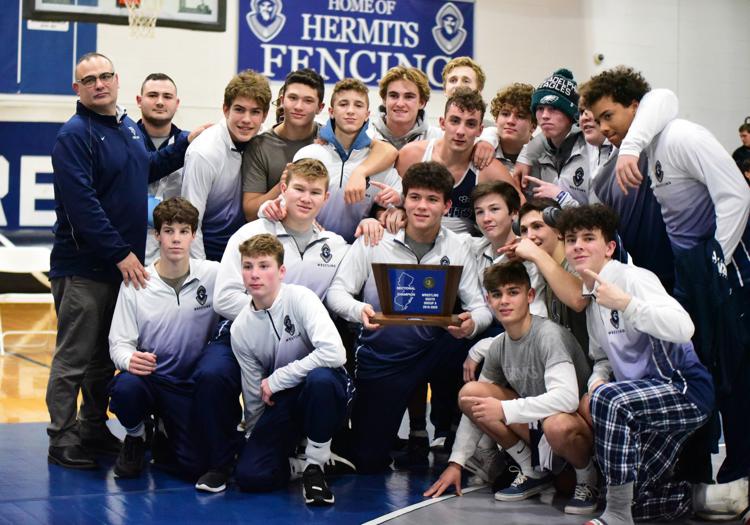 021520_spt_augustinewrestling 30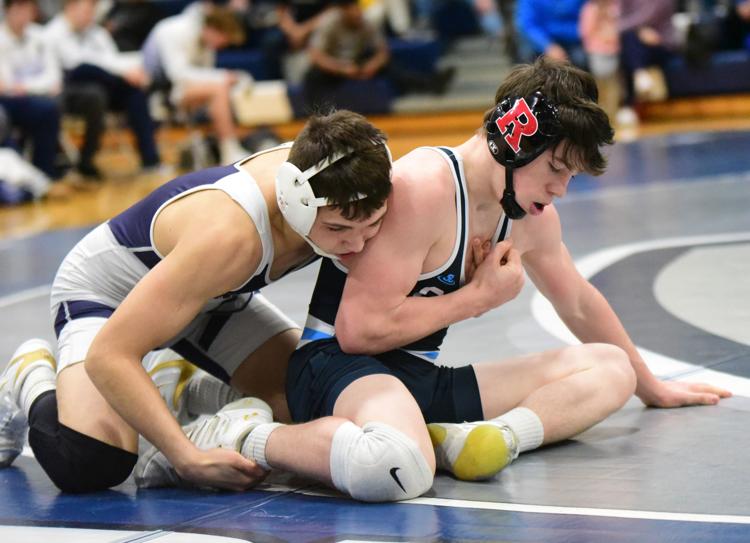 021520_spt_augustinewrestling 15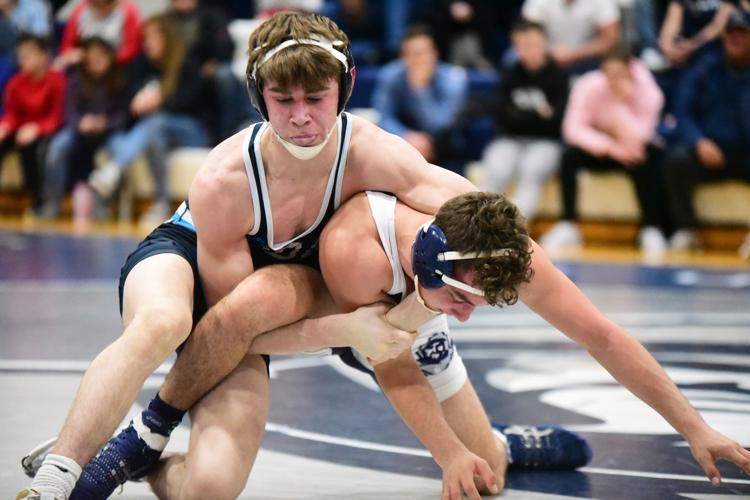 021520_spt_augustinewrestling 33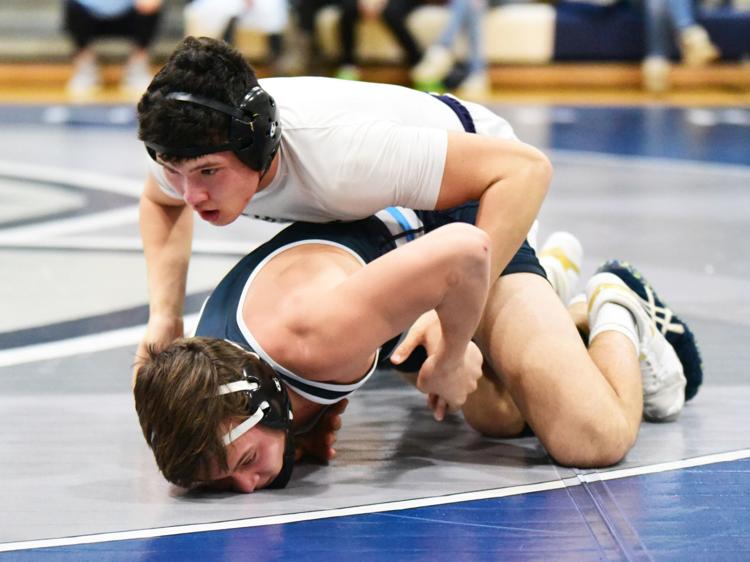 021520_spt_augustinewrestling 19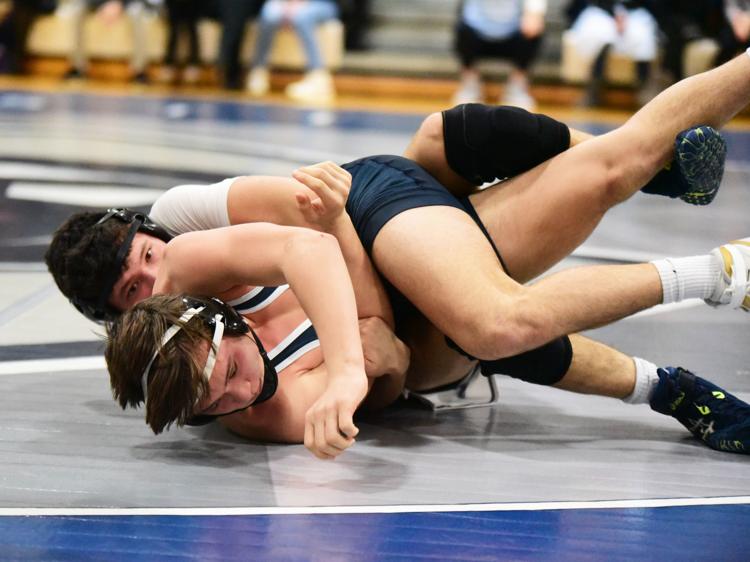 021520_spt_augustinewrestling 37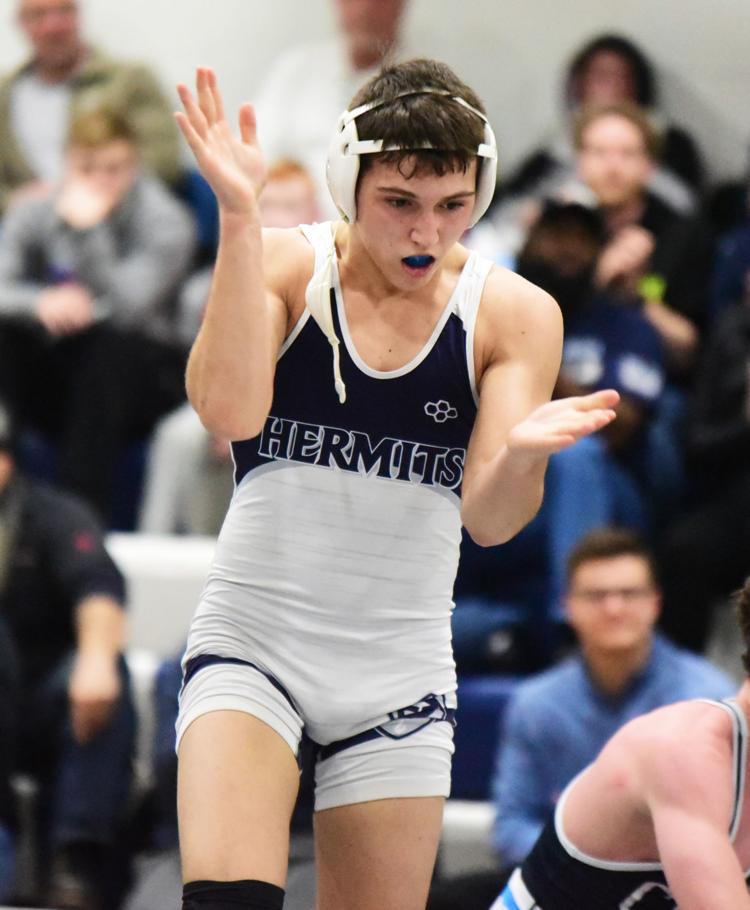 021520_spt_augustinewrestling 25