Sacred Heart University junior left tackle J.D. DiRenzo was one of five Pioneers named to the Northeast Conference football first team last week.
DiRenzo, a 2017 St. Joseph High School graduate from Hammonton, transitioned from right tackle to left. He started all 12 games on an offensive line that held opponents to fewer than one sack per game. He will head into his senior year with 23 consecutive starts under his belt.
DiRenzo was a first-team Press All-Star his senior season in 2016, helping St. Joseph's ground game gain 217.8 yards per game en route to a state semifinal appearance.
Florida A&M DB Markquese Bell (Bridgeton) was named to the Mid-Eastern Athletic Conference first-team last week. He had 61 tackles, including five for a loss, nine pass breakups, five interceptions and two forced fumbles.
DT Ray Ellis (Holy Spirit) had two tackles, a pass breakup and a quarterback hurry in Florida Atlantic's 34-17 win over Southern Miss. FAU will host Alabama at Birmingham in the Conference USA Championship game at 1:30 p.m. Saturday in Boca Raton, Florida.
RB Isaih Pacheco (Vineland) had 102 yards on 18 carries and a 6-yard reception in Rutgers' final game of the season, a 27-6 loss to Penn State. WR Bo Melton (Cedar Creek) had three receptions for 52 yards.
LB Isaiah Watson (Cedar Creek) had a tackle in Albany's 42-14 win over Central Connecticut State in the first round of the Division I Football Championship Subdivision playoffs. The Great Danes will head to Bozeman, Montana, to play Montana State at 3 p.m. Saturday in the second round.
DB Elijah Glover (Pleasantville) returned an interception 78 yards for a touchdown in Villanova's 45-44 loss to Southeastern Louisiana in the first round of the FCS playoffs. He also made two tackles. LB Qwashin Townsel (St. Joseph) had a tackle. K/P Nathan Fondacaro (St. Augustine Prep) averaged 34.3 yards on three punts, including two inside the 20-yard line, and 58.9 yards on seven kickoffs.
DB Chase Stephensen (Lacey Township) had two tackles in Kutztown's 20-17 loss to Notre Dame College in the second round of the D-II playoffs.
TE Ricky Hess (Oakcrest) had three receptions for 28 yards in Wesley's 45-10 loss to Delaware Valley in the second round of the D-III playoffs.
Women's basketball
In Bloomfield's 78-54 win over Cheyney, Kayla Sykes (ACIT) had six points, four rebounds and two assists, and Tanazha Ford (Millville) added two points, three assists and a rebound.
Alexis Harrison (Millville) had seven points and five rebounds in Goldey-Beacom's 70-55 loss to St. Thomas Aquinas.
Ayoola Oguntuase (Atlantic Christian) had four points, two rebounds and two assists in Jefferson's 87-85 win over Shippensburg.
Gabby Boggs (Mainland) had 18 points, 14 rebounds, three blocks and two assists in Albright's 77-58 win over Immaculata.
Qnyera Hinton (Oakcrest) scored five in Alvernia's 66-40 win over Cedar Crest.
Cassidy Gallagher (Holy Spirit) had five points and five rebounds in Cabrini's 86-58 win over Rosemont. She had eight points and five rebounds in a 65-59 loss to Middlebury.
Dakota Hitchner (Atlantic Christian) had 22 points, five rebounds, four assists and two steals in Cairn's 79-60 loss to Keystone.
MaryKate McLaughlin (St. Joseph) had eight points, seven rebounds and two assists in Eastern's 70-52 win over Penn State-Brandywine.
Ashley Toner (Barnegat) had five points, five assists and three rebounds in Emerson's 87-64 win over Emmanuel (Massachusetts).
Shannon McCoy (Barnegat) had 23 points, five steals and two rebounds in Kean's 61-57 win over New Jersey City.
Sara Peretti (Hammonton) had 22 points and nine rebounds in Muhlenberg's 70-59 loss to Dickinson.
In Rowan's 82-60 win over Rutgers-Camden, Jazlyn Duverglas (Cedar Creek) had 10 points, three rebounds and two blocks. Savanna Holt (Ocean City) added three points and four rebounds.
Mackenzie McCracken (Wildwood) had seven points, seven rebounds and two assists in Widener's 73-51 win over Neumann.
Women's Basketball
Mainland's Kylee Watson signs with Oregon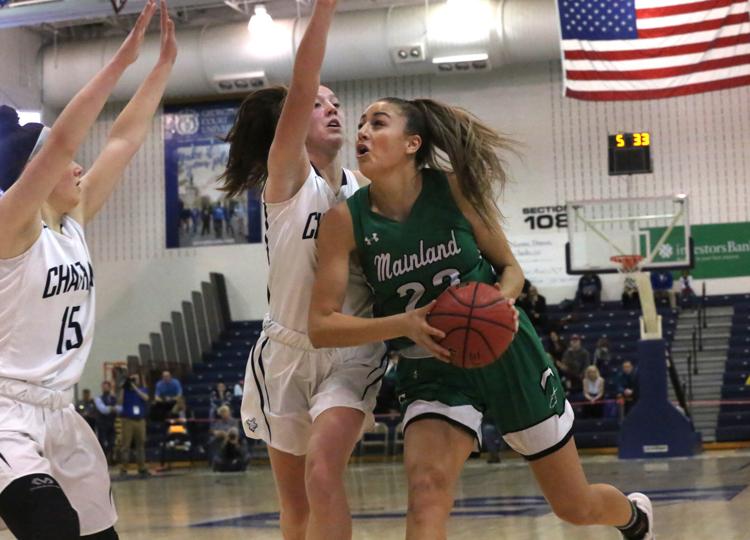 Men's Basketball
Wildwood Catholic's Jahlil White signs with Temple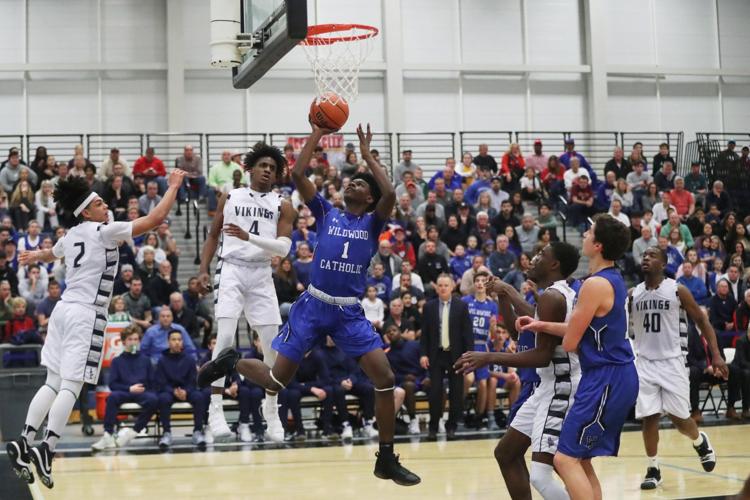 Wildwood Catholic's Taj Thweatt signs with West Virginia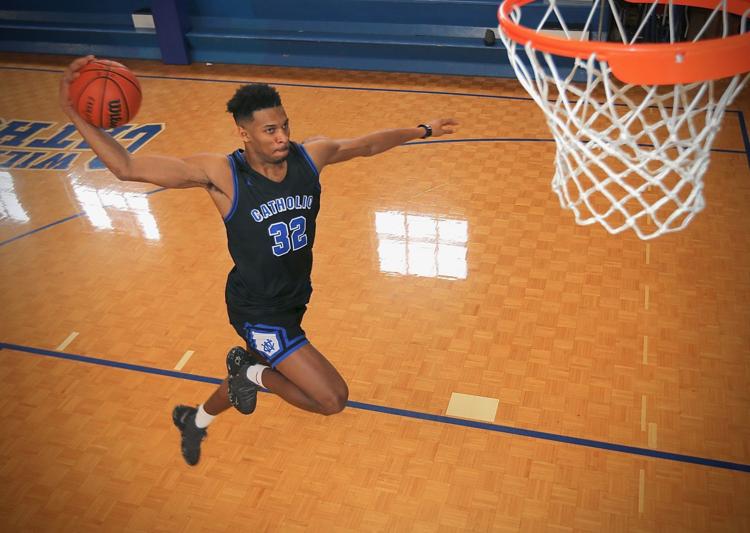 "We are really excited to have Taj join the West Virginia family," West Virginia University men's basketball coach Huggins said. "He brings much-needed athleticism and has the ability to play multiple positions on the front line.
"Taj is capable of being a 3-man who can play both offensively and defensively on the perimeter while equally playing and guarding in the post position. Taj has been very well coached in high school."
Baseball
Cedar Creek's Luke Vaks signs with Old Dominion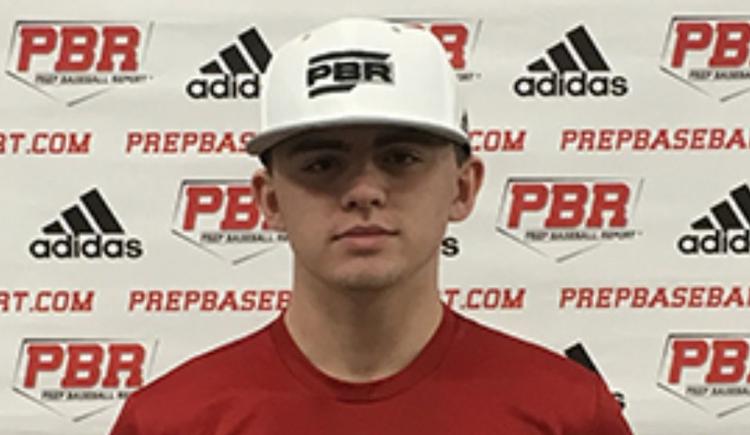 EHT's Sean Duffy signs with High Point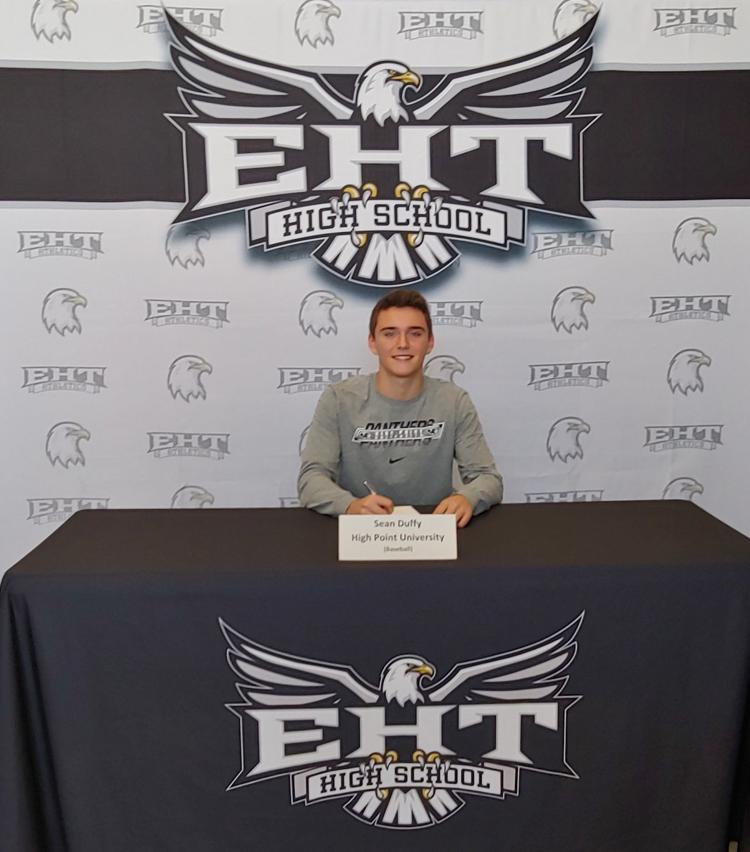 Barnegat's Lucas Torres signs with Wagner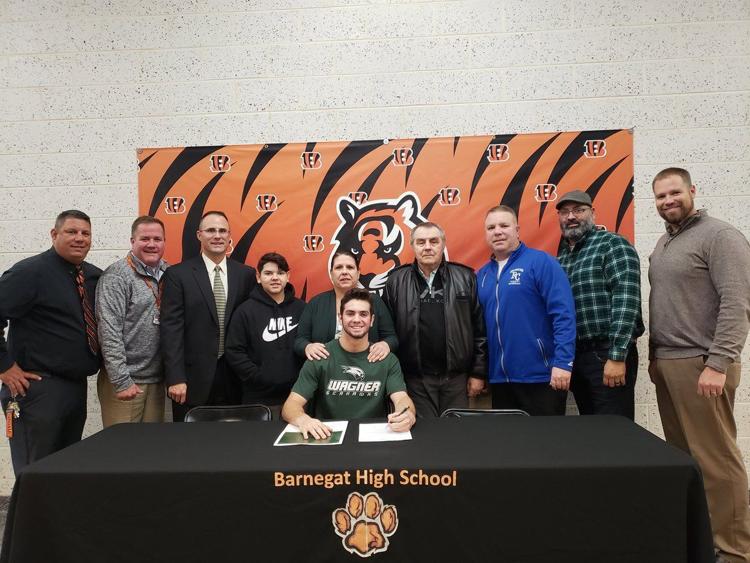 ACIT's Tony Santa Maria signs with Iona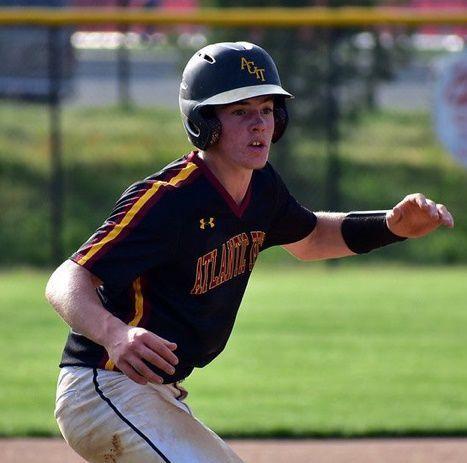 Holy Spirit's Justin Jimenez signs with Frostburg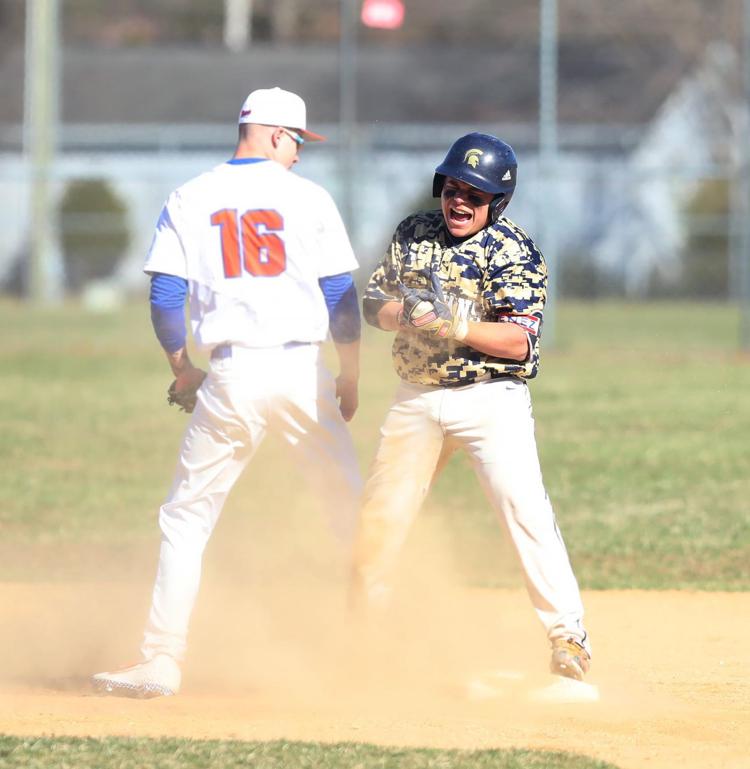 Cedar Creek's Steven Kaenzig signs with Hofstra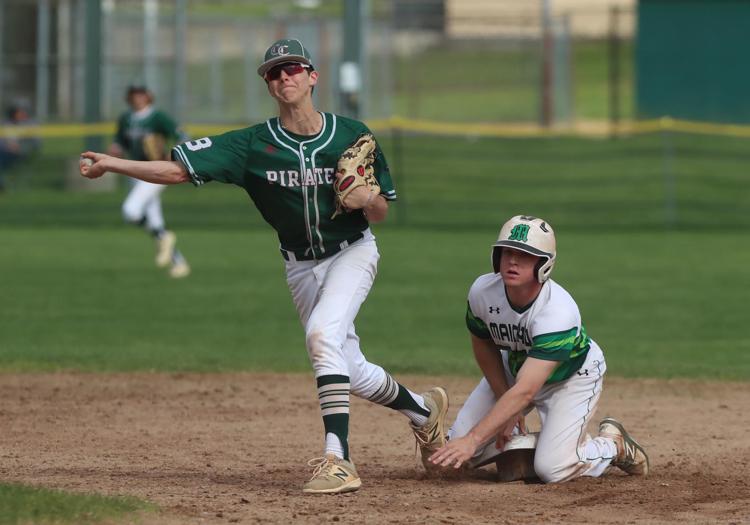 St. Augustine's Kenny Levari signs Old Dominion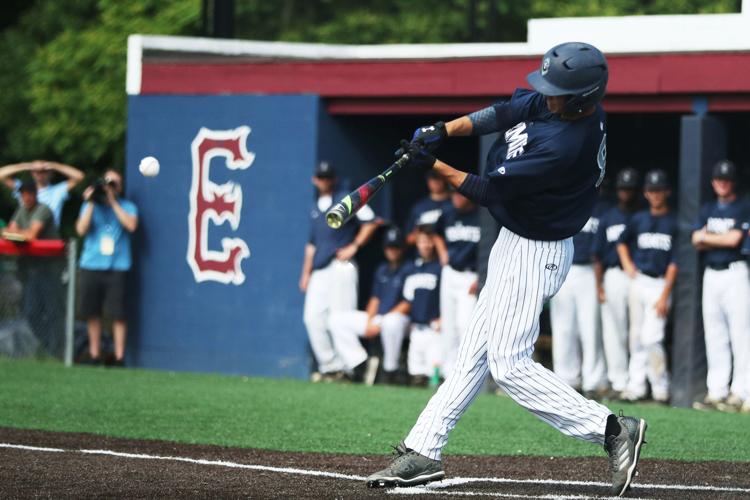 Holy Spirit's Brandon Castellini commits to St. John's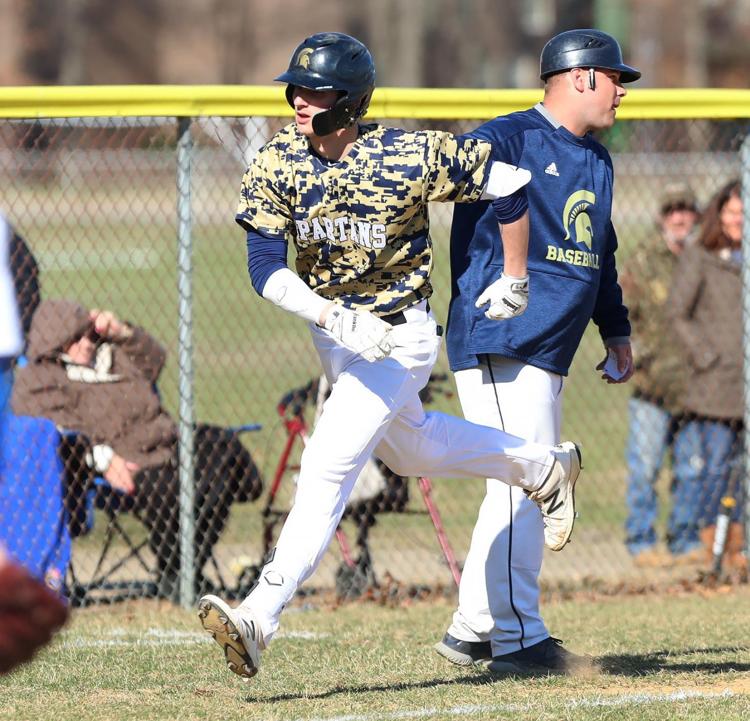 St. Augustine's Rob Ready signs with East Carolina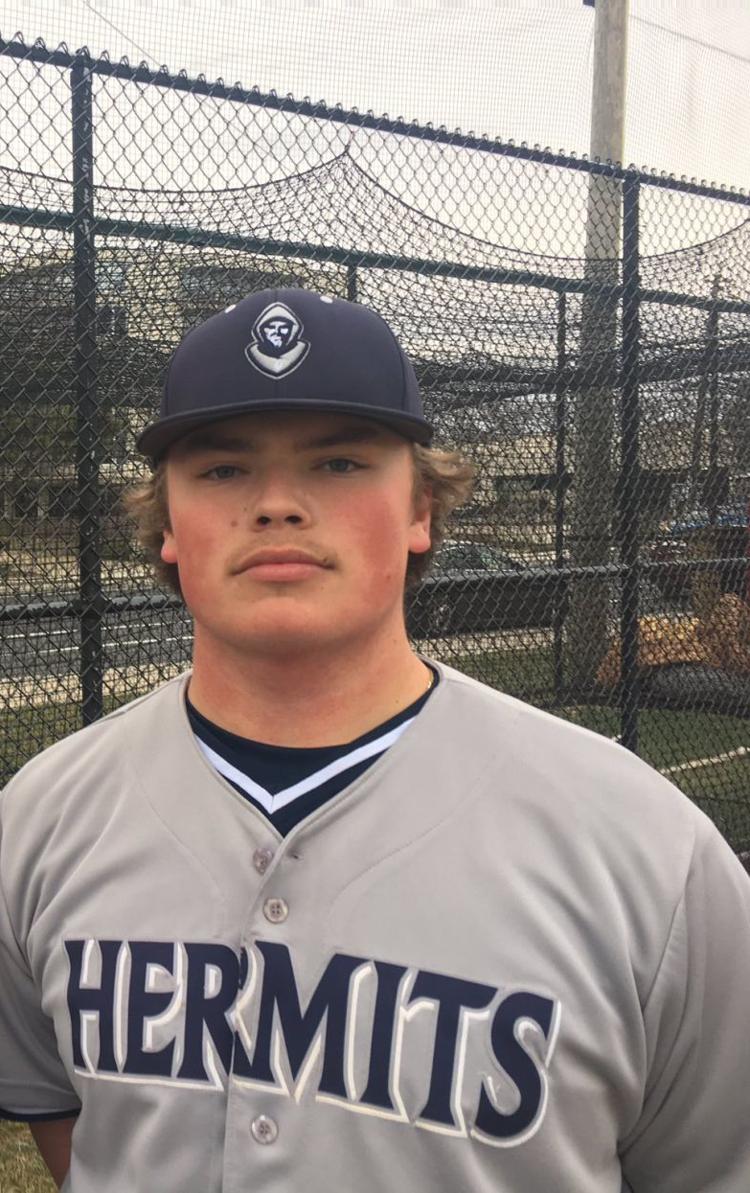 St. Augustine Brian Furey signs with Navy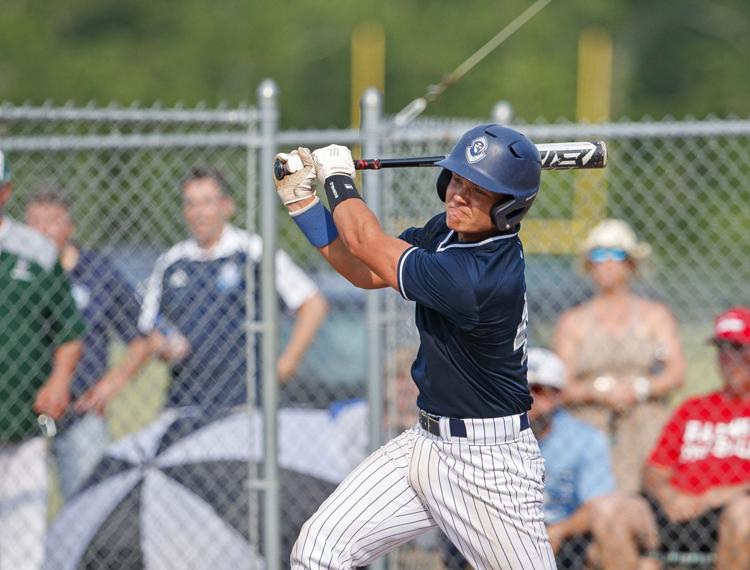 Ocean City's Jacob McKenna signs with St. Joseph's
St. Augustine's Alex Hunt signs with Iona
EHT's Bobby Baxter signs with Columbia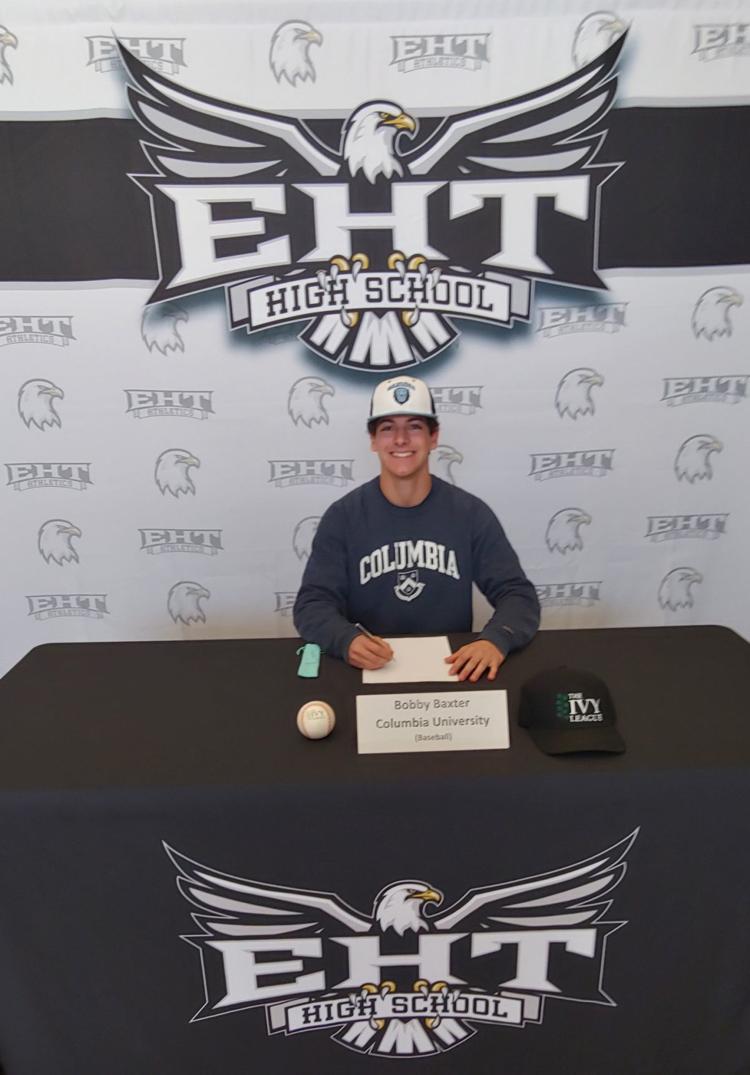 Women's Lacrosse
Middle's Maddie Barber signs with Temple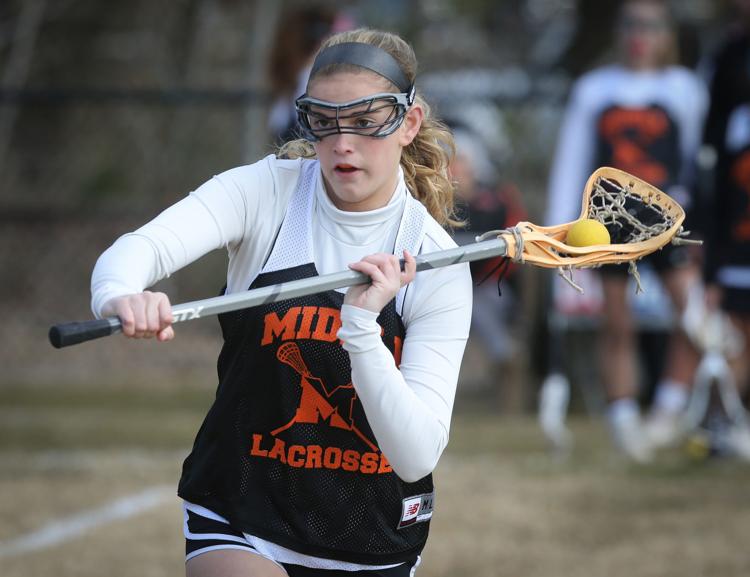 Middle's Kira Sides signs with LaSalle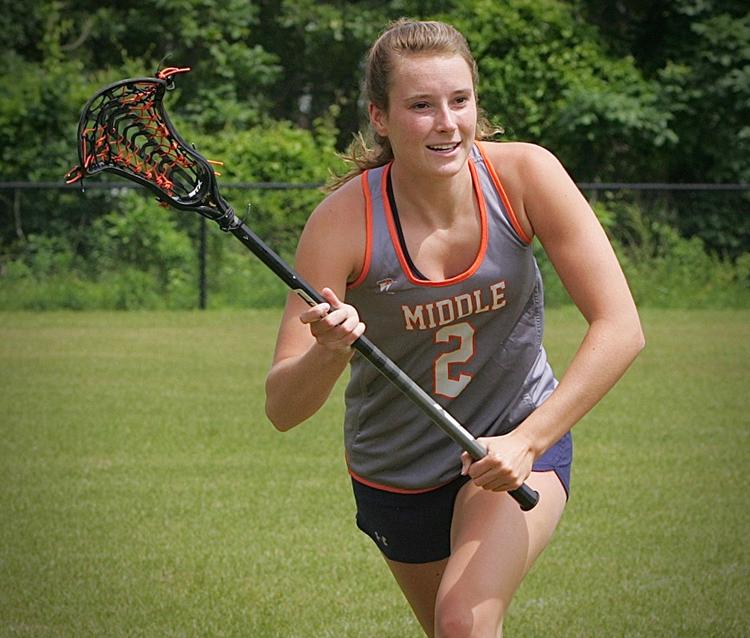 Barnegat's Maddy Santorelli signs with Montclair State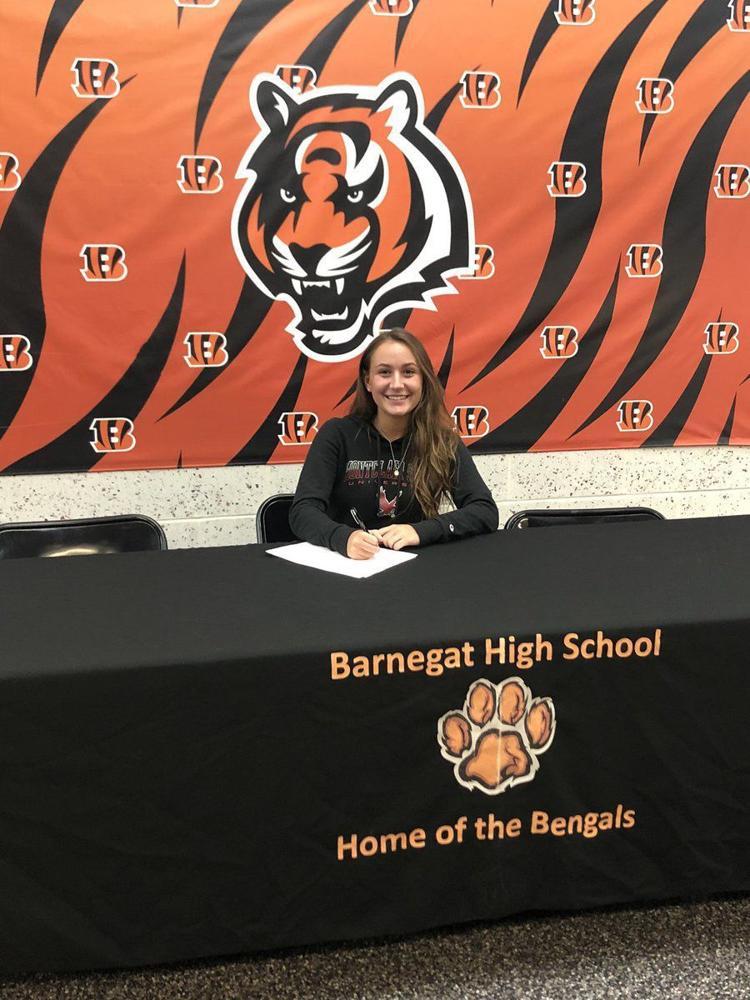 Barnegats Maddie Schleicher signs with William Smith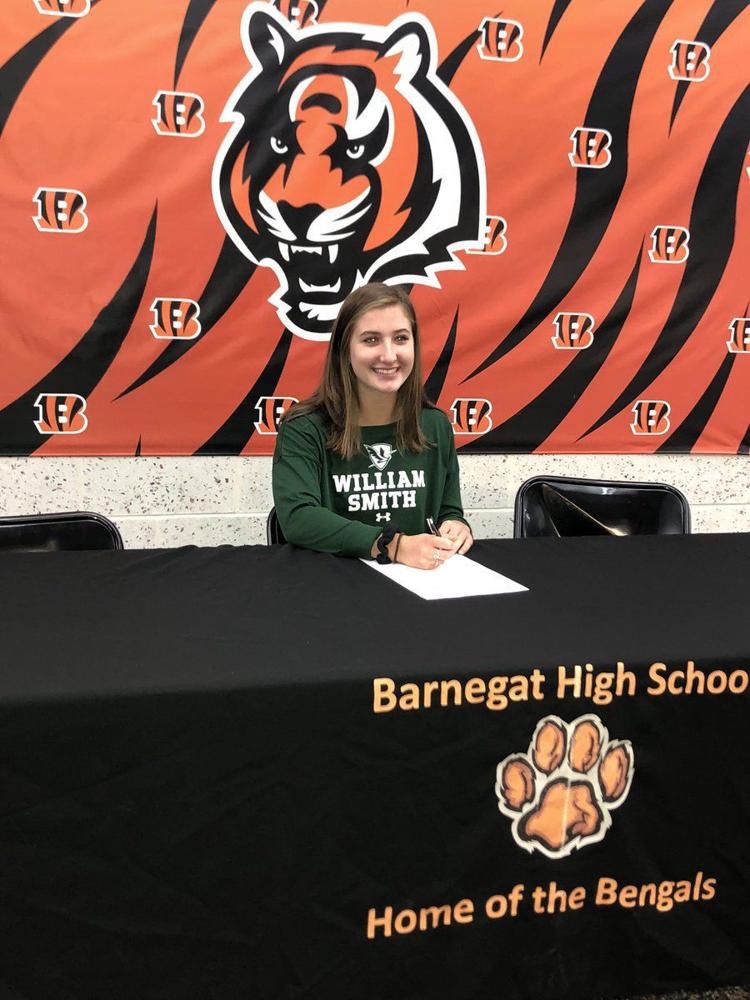 Golf
St. Augustine Prep's Drue Nicholas signs with North Carolina State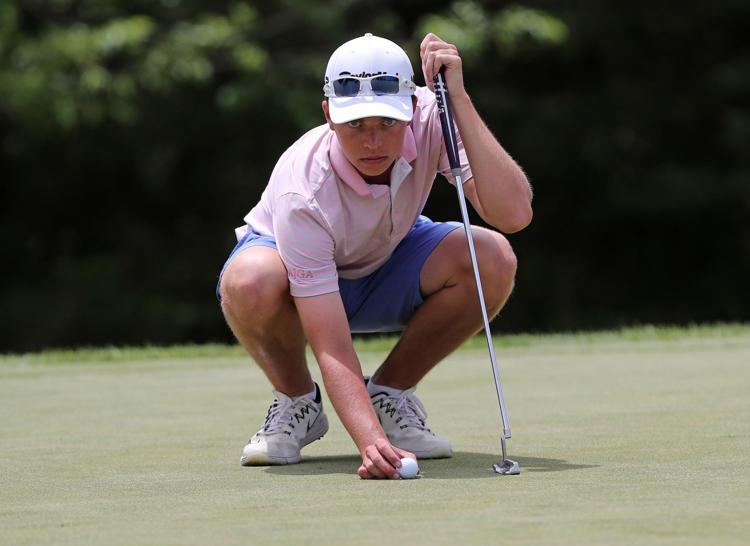 Men's Lacrosse
Mainland's Colin Cooke signs with High Point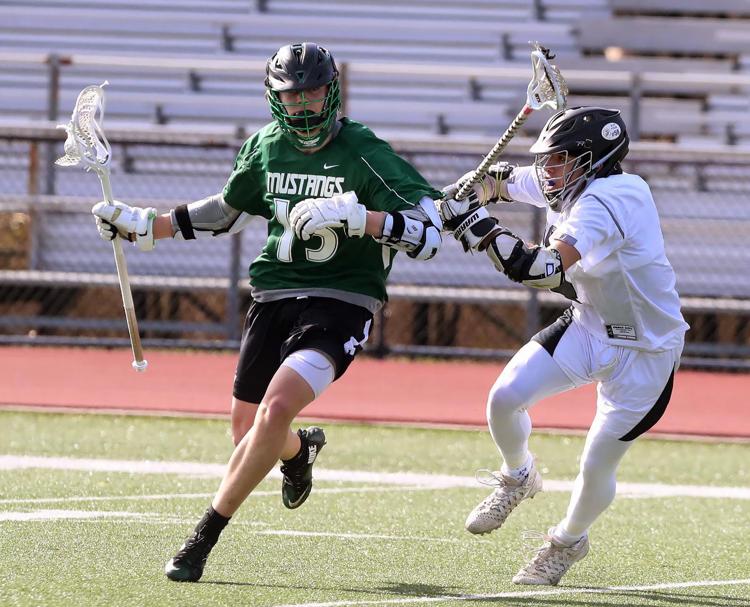 St. Augustine David Burr signs with Rutgters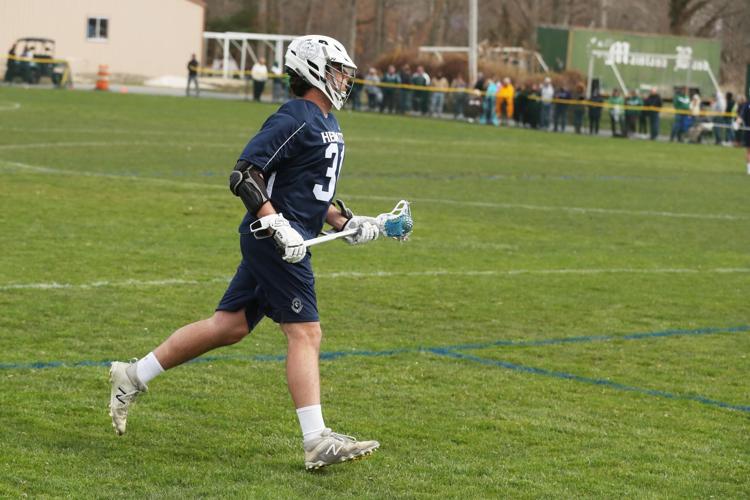 St. Augustine's Wilson Carpenter signs with Lehigh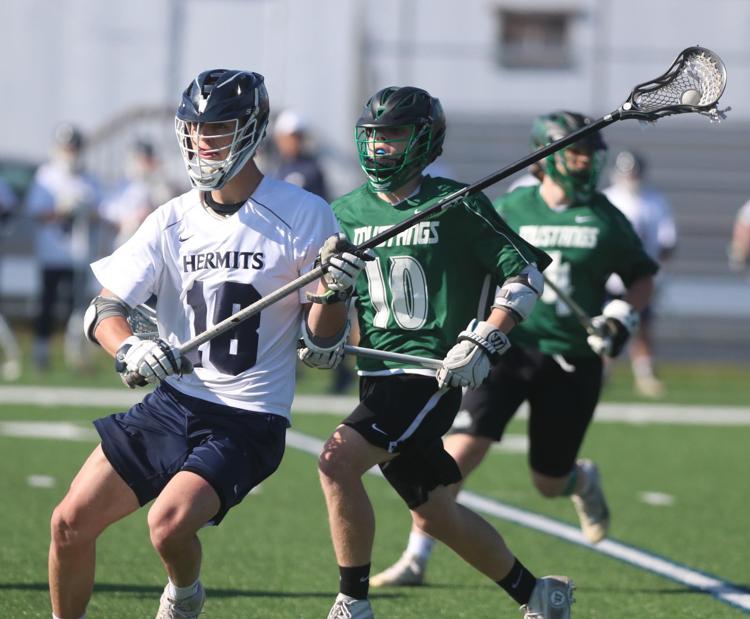 St. Augustine's Steven DelleMonache signs with Robert Morris
St. Augustine's Logan Hone signs with NJIT
St. Augustine's Joey Serafine signs with NJIT
St. Augustine's Brayden Steere signs with Wagner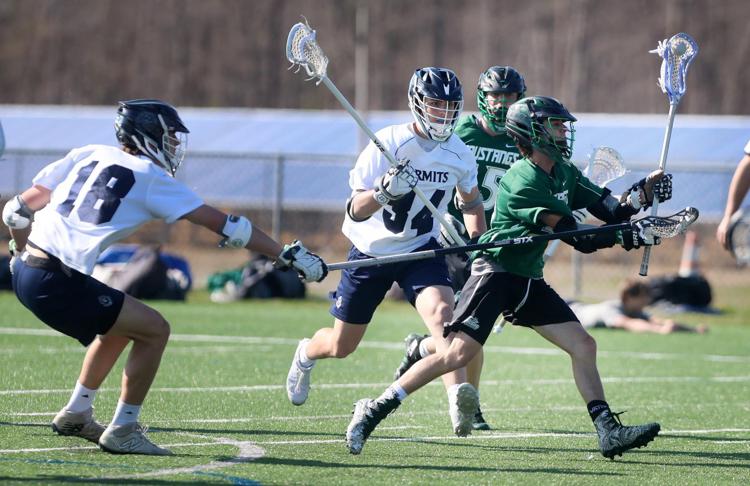 Men's Crew
St. Augustine Prep's Josh Diggons signs with University of Washington
Holy Spirit's Jake Curran signs with LaSalle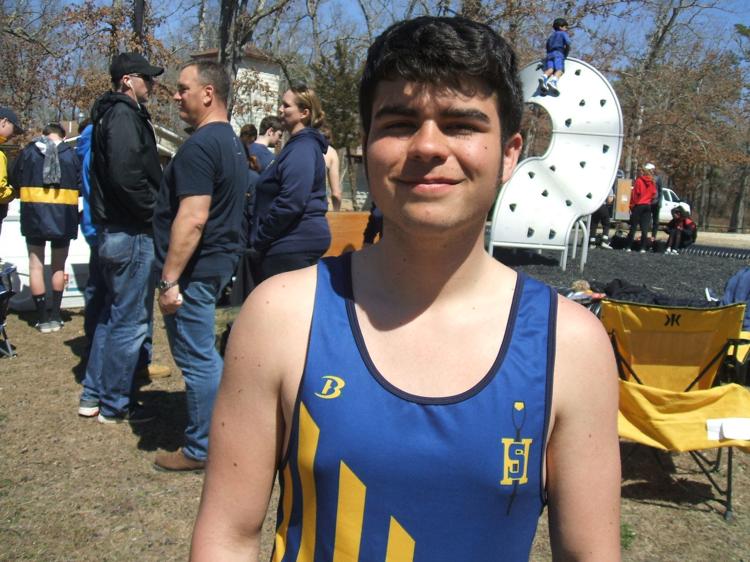 Holy Spirit's Joe Glenn signs with Drexel
Women's Crew
Holy Spirit's Haley Bramante signs with Drexel
Ocean City's Margaret Kane signs with Rutgers
Holy Spirit's Mollie Knoff signs with Drexel
Holy Spirit's Bailey Harris signs with University of Connecticut
Ocean City's Claudia Scherbin signs with Clemson
Holy Spirit's Abby Fuscaldo signs with East Michigan
Mainland's Paige Ortzman signs with UCLA
Holy Spirit's Jules Lynch commits to Tulsa
Ocean City's Emma Finnegan signs with Rutgers
Holy Spirit's Kayla Driscoll signs with Drexel
Men's Soccer
St. Augustine's Kyle Bartleson signs with St. Joseph's
Women's soccer
Absegami's Allie Tierney signs with Kutztown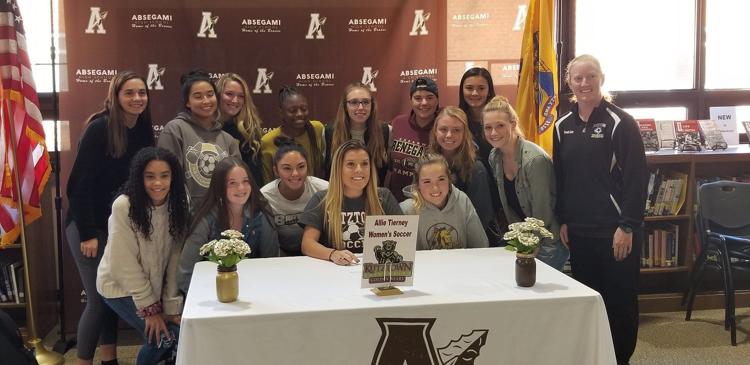 Men's Swimming
Mainland's Destin Lasco signs with California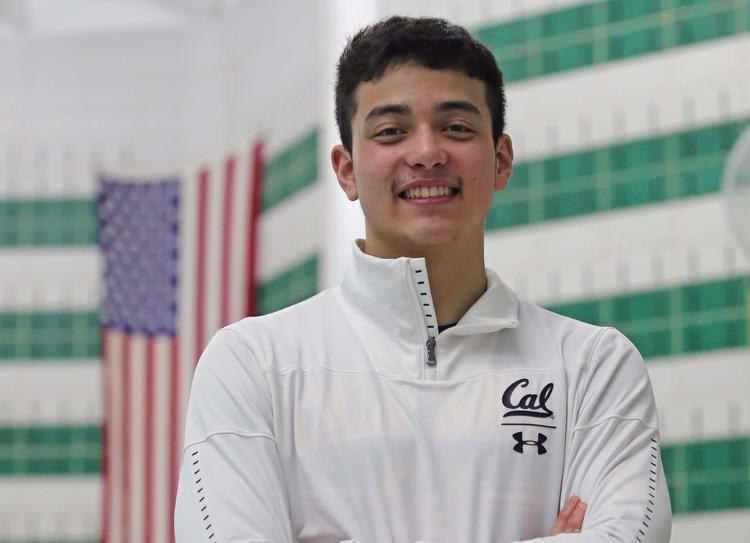 Women's Track and Field
Mainland's Claire Pedrick signs with Lehigh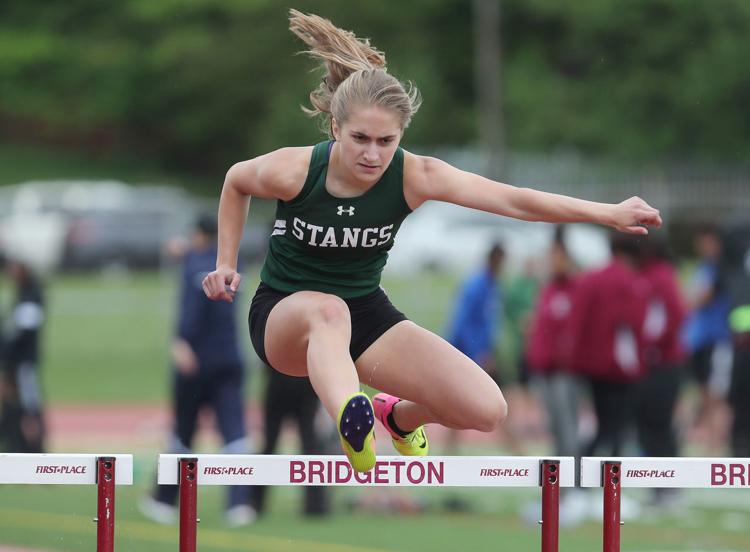 Men's Cross Country
Mainland's Kevin Antczak signs with North Carolina State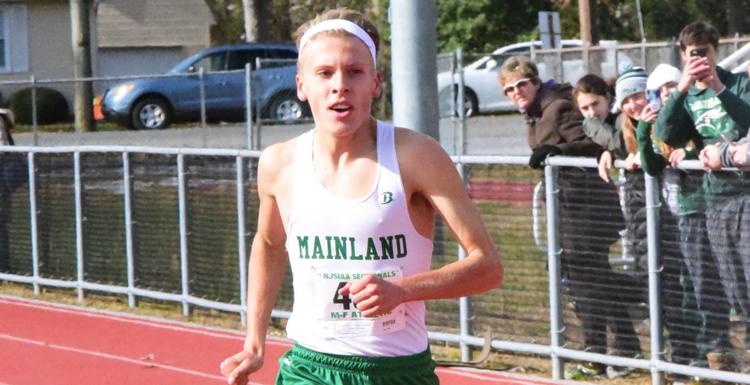 Softball
EHT's Kaitlyn Riggs signs with Stony Brook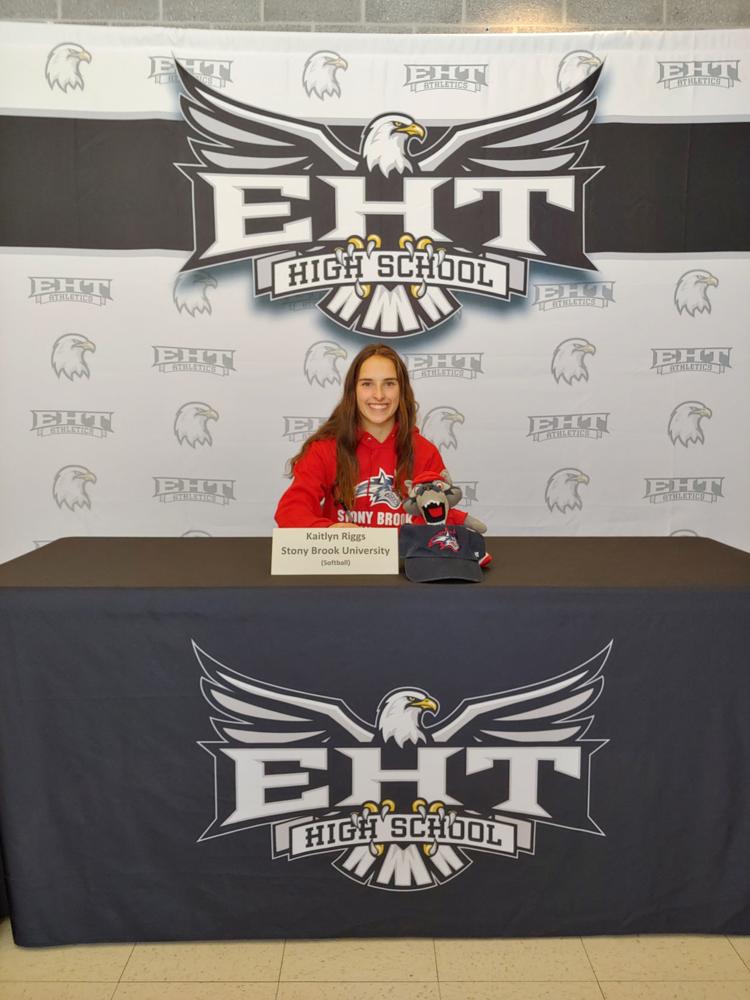 Vineland's Devin Coia signs with Monmouth
Pilgrim Academy's Annalise Lopresti signs with Bryant
Atlantic City's Katie Master signs with Central Connecticut State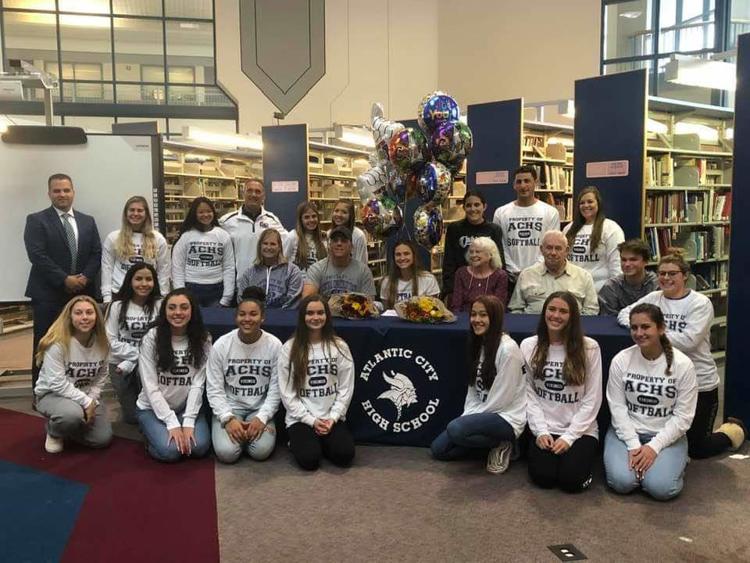 Field hockey
Ocean City's Chloe Prettyman signs with Shippensburg