Ahmad Ross experienced the thrill of his high school football career at MetLife Stadium in East Rutherford last December.
The St. Joseph High School running back, now a junior, was sprinting toward the end zone in the Wildcats' 41-22 win over Holy Spirit in the state Non-Public II title game.
Ross looked up and in real time watched his touchdown run on the giant MetLife video scoreboard.
"It was an extreme confidence booster," Ross said. "That game set the standard for me. I realized no moment is too big for me. It really helped me mature and grow a lot."
Top-seeded St. Joe (9-1) and second-seeded Holy Spirit (7-4) will meet again for the state Non-Public II title 4 p.m. Sunday at Rutgers University.
Ross was one of the stars of last year's state championship win. He ran for 139 yards and two touchdowns and picked off a pass on defense. It was a performance that propelled him into this season.
"MetLife was a wonderful experience," Ross said. "Everyone dreams of playing on the NFL stage."
This season the 6-foot-2, 210-pound Ross is tied for the Wildcats team lead in tackles with 72.
"He's always around the football," St. Joe coach Paul Sacco said.
Ross has also rushed for 341 yards and three touchdowns and caught nine passes for 94 yards and a score.
"I worked extremely hard in the offseason," Ross said. "This year has been exciting for us a team. I just want to do what I can to help our team win football games."
Ross lives in the Seabrook section of Upper Deerfield Township. He started playing football when he was 7 after he saw a sign advertising sign-ups for a Cumberland County midget league.
"I don't know why, but I asked (my mother) if I could play," he said. "She just told me once you start something you can't quit."
Ross was the team MVP that first season and hasn't missed a year of football yet.
Ross played safety last season but moved to linebacker this year. He's been more of a force on defense than offense this season, and that's just fine with him.
"Defense has always been my thing," he said. "I definitely see myself playing defense rather than offense on the next level. Defensively, the game comes to me pretty easy. I can read things fast. On offense you get all the shine, and you make the papers. But defense wins championships."
St. Joe and Holy Spirit met in the regular season on Nov. 2 with St. Joe rallying in the second half for a 22-19 win. Ross knows the Spirit offense with running backs E'lijah Gray and Patrick Smith will test the Wildcats defense.
"Holy Spirit is a very dangerous team," Ross said. I've known E'lijah and (Smith) since I was young. We grew up playing on all-star teams. They play hard every snap."
St. Joe began the season with a 34-20 win over Highland Regional on Aug. 31 at Rutgers.
On Sunday, the Wildcats will finish the year at the same location.
"They say you want to start strong and finish strong," Ross said. "We started off strong, and that's how we're going to finish."
112419_spt_stjoe 3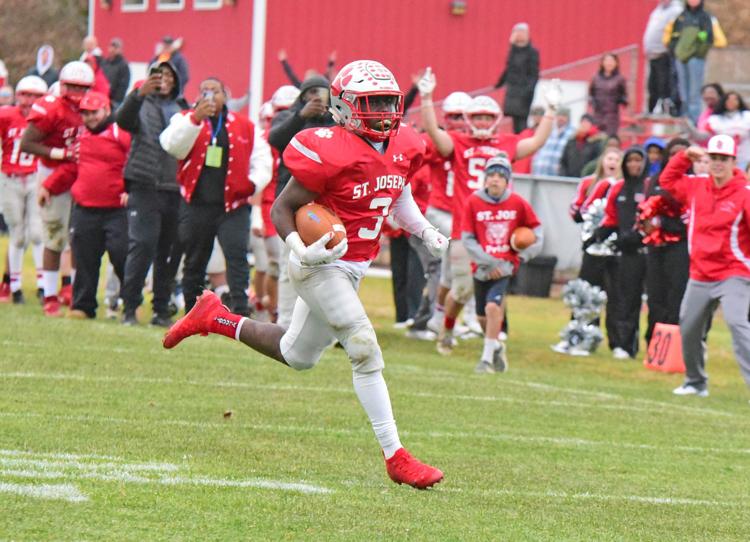 -- HIDE VERTICAL GALLERY ASSET TITLES --
112419_spt_stjoe 39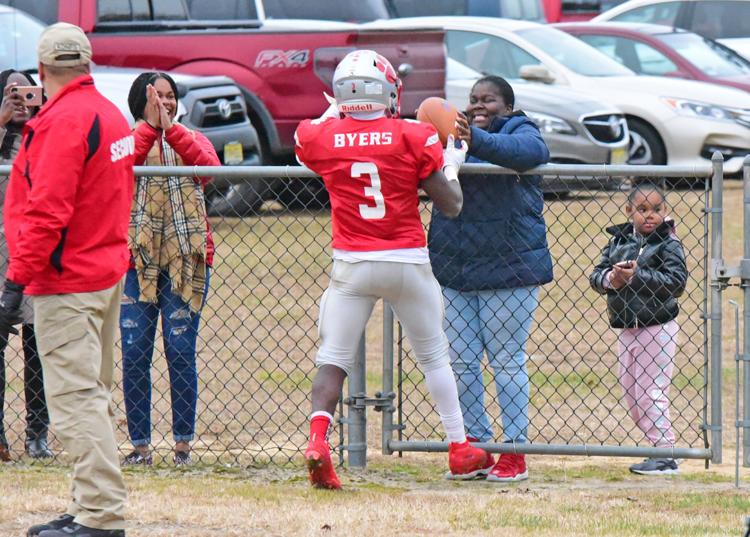 112419_spt_stjoe 10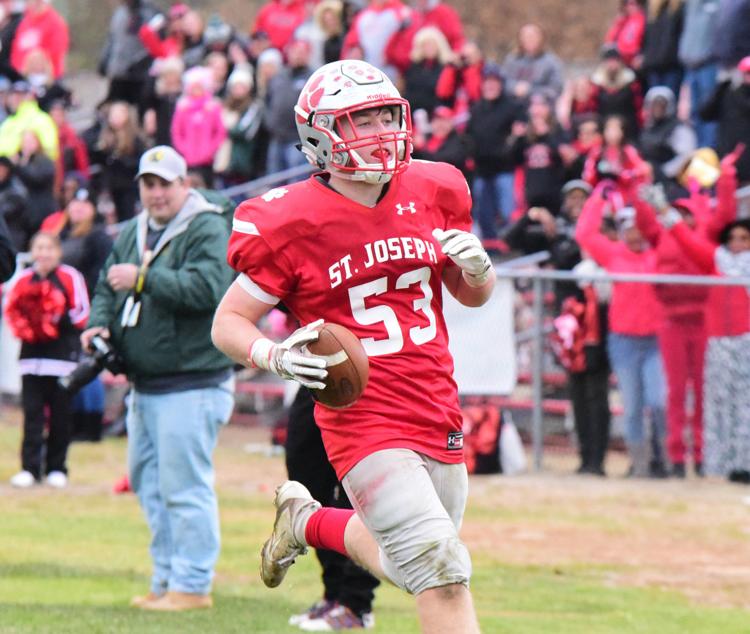 112419_spt_stjoe 16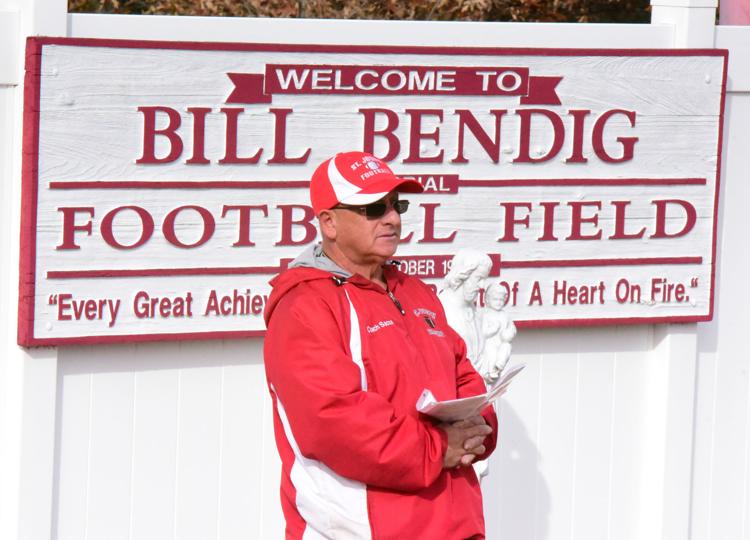 112419_spt_stjoe 8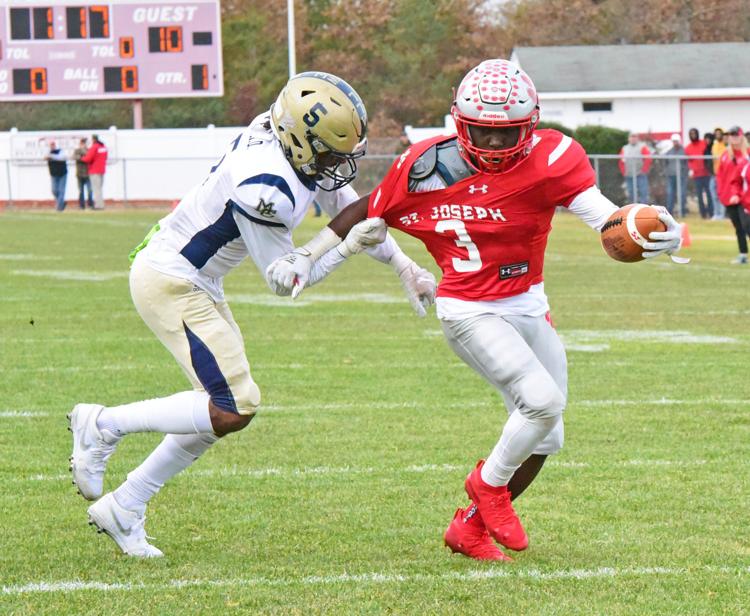 112419_spt_stjoe 49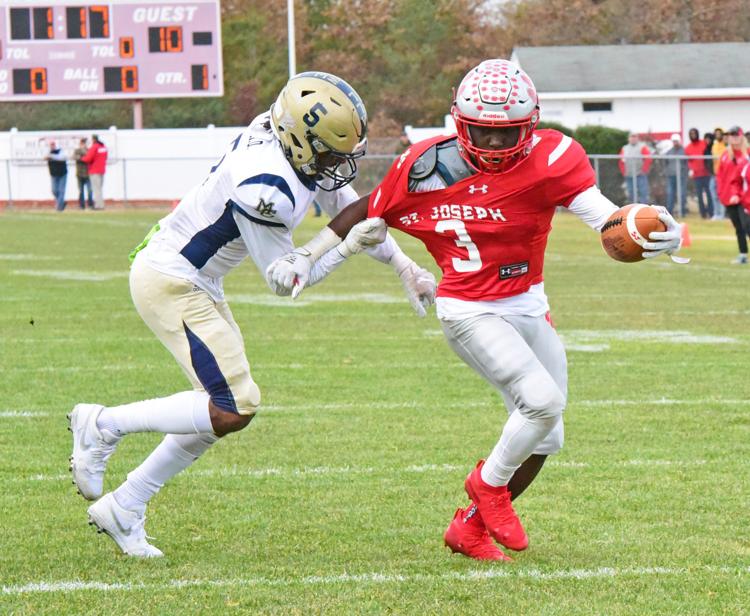 112419_spt_stjoe 32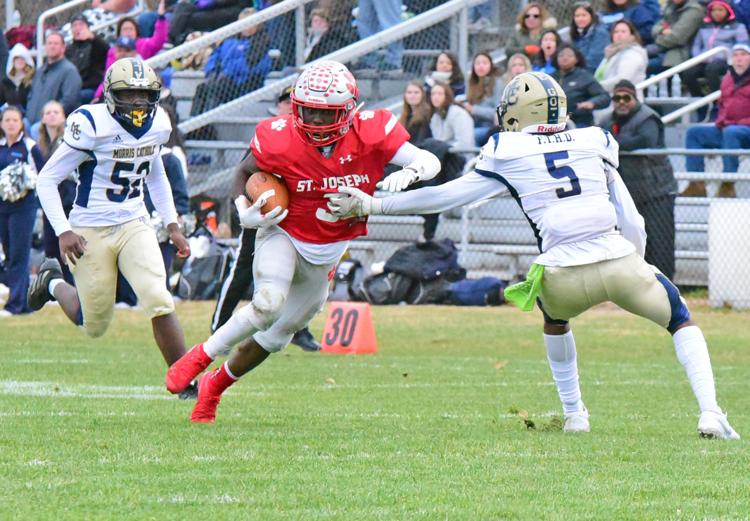 112419_spt_stjoe 5
112419_spt_stjoe 7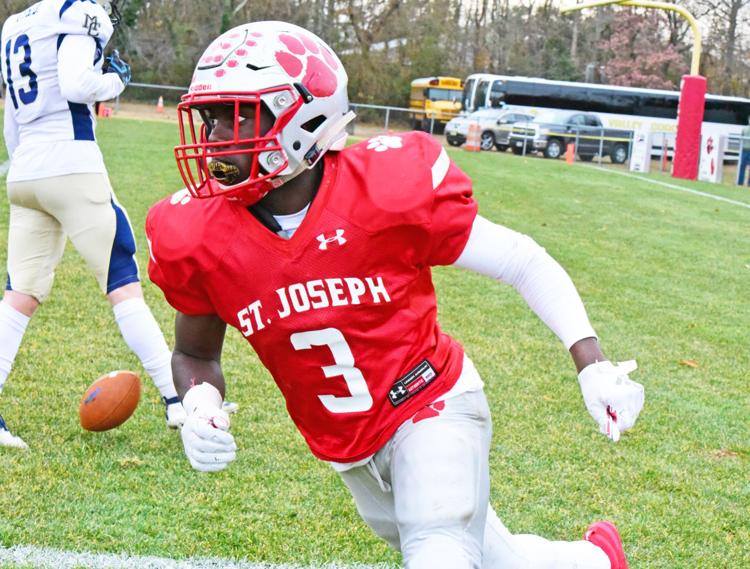 112419_spt_stjoe 13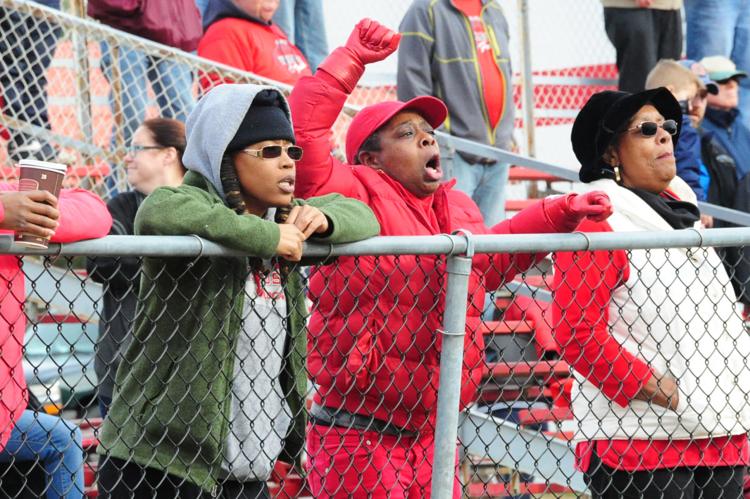 112419_spt_stjoe 37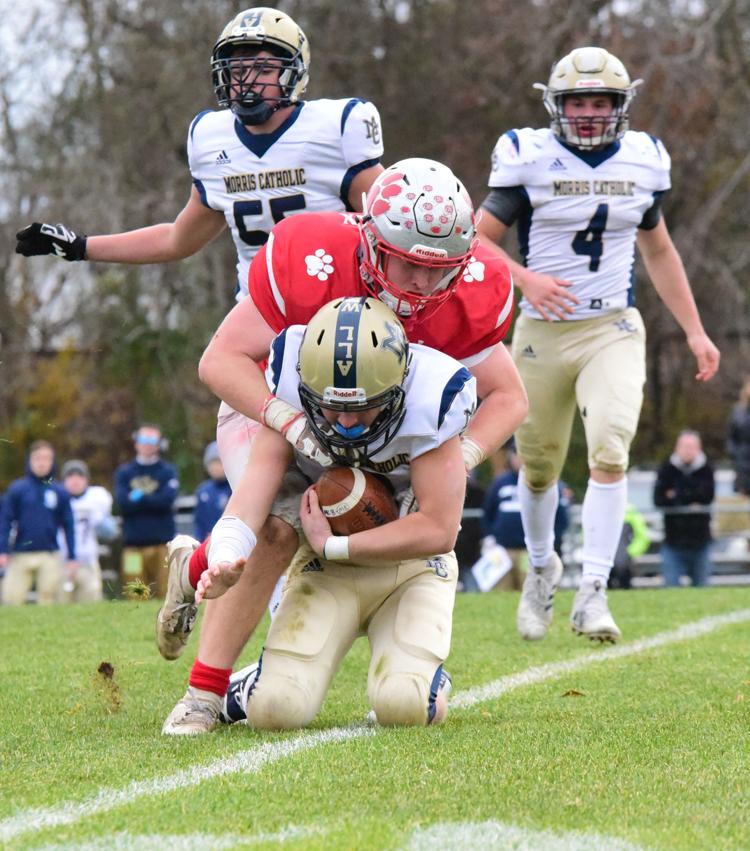 112419_spt_stjoe 50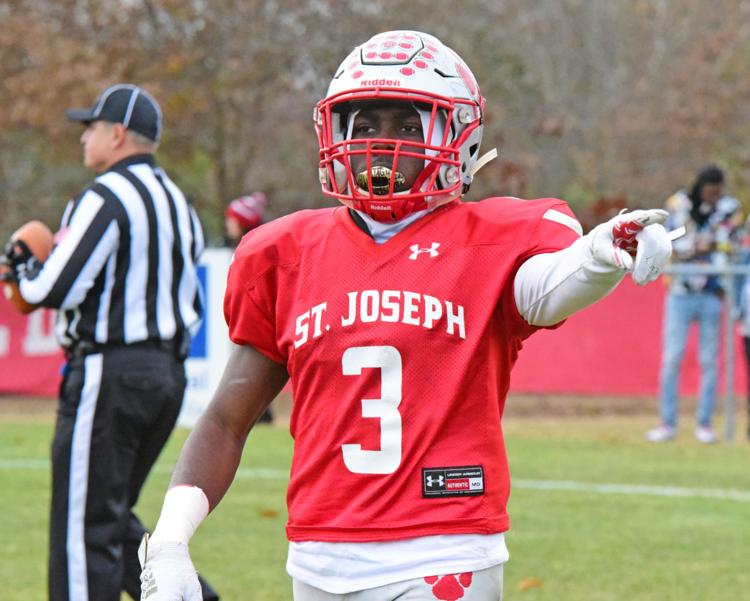 112419_spt_stjoe 30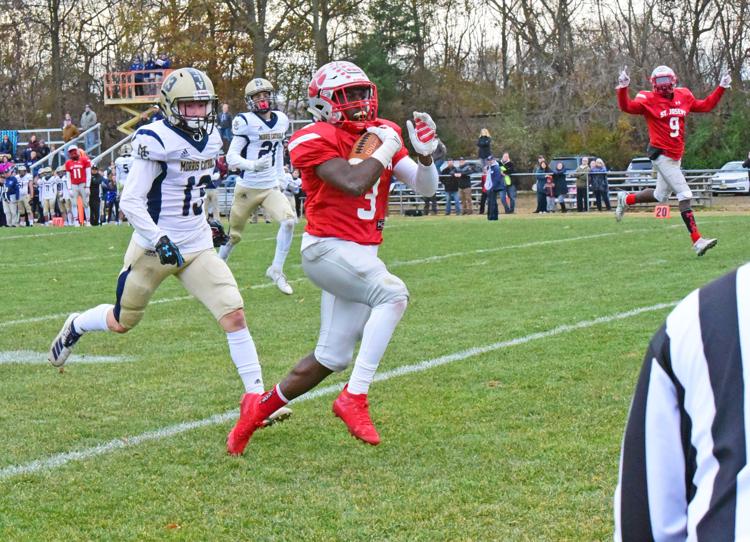 112419_spt_stjoe 48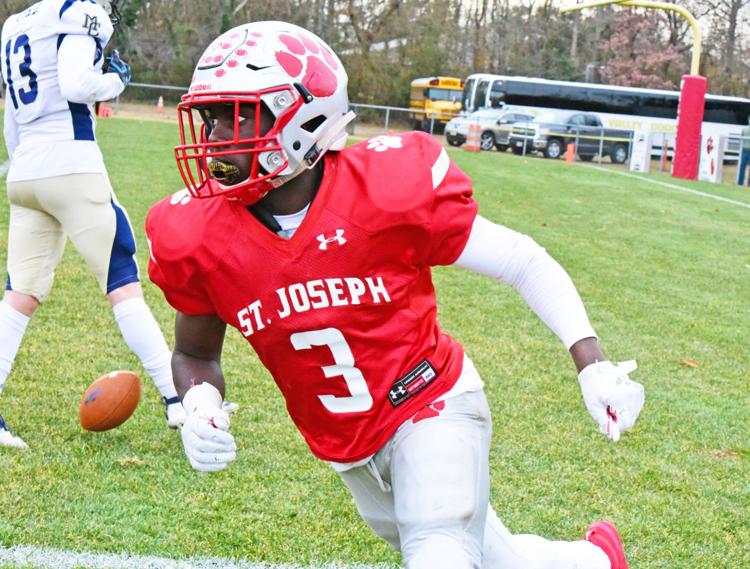 112419_spt_stjoe 51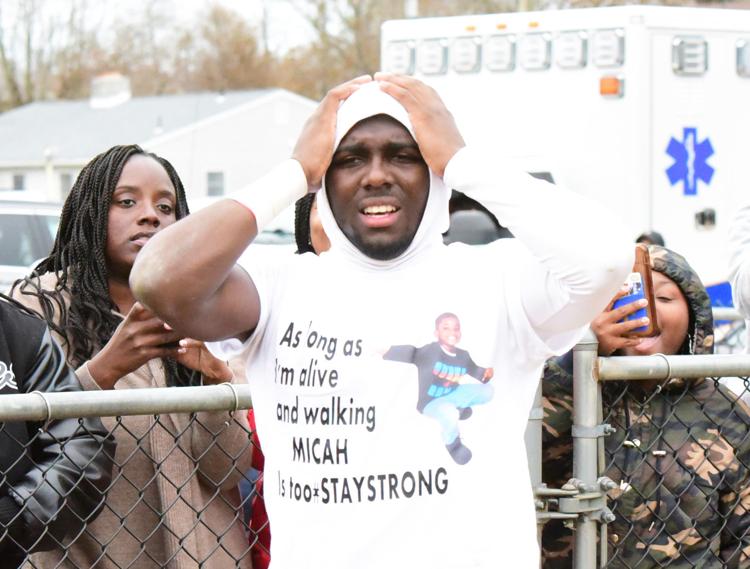 112419_spt_stjoe 40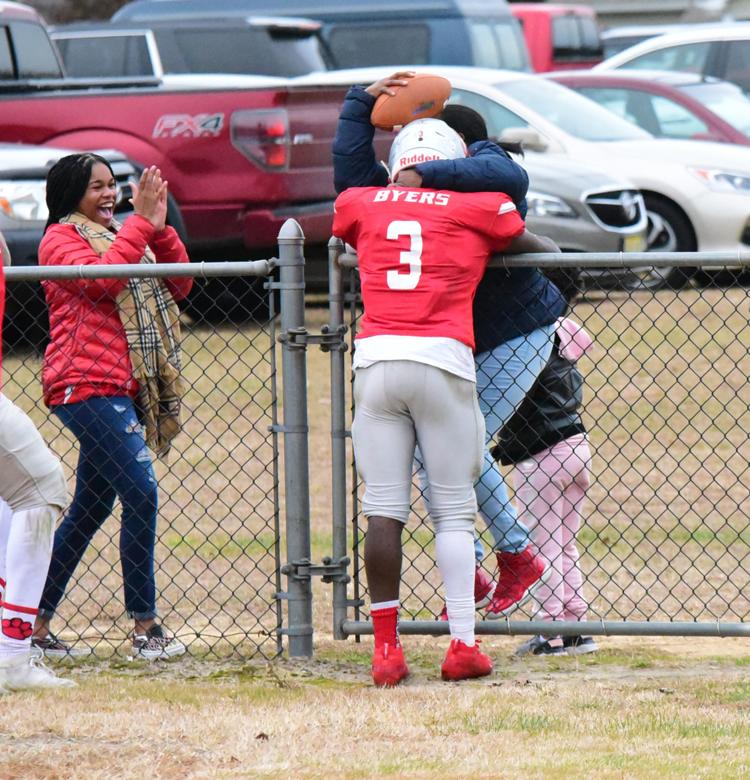 112419_spt_stjoe 14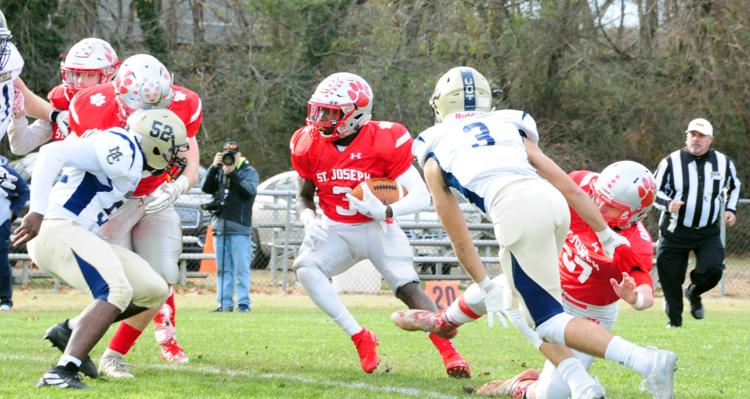 112419_spt_stjoe 2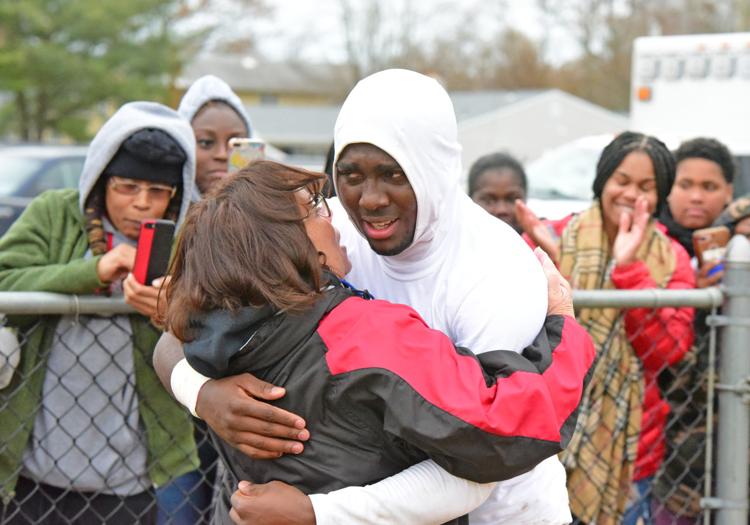 112419_spt_stjoe 1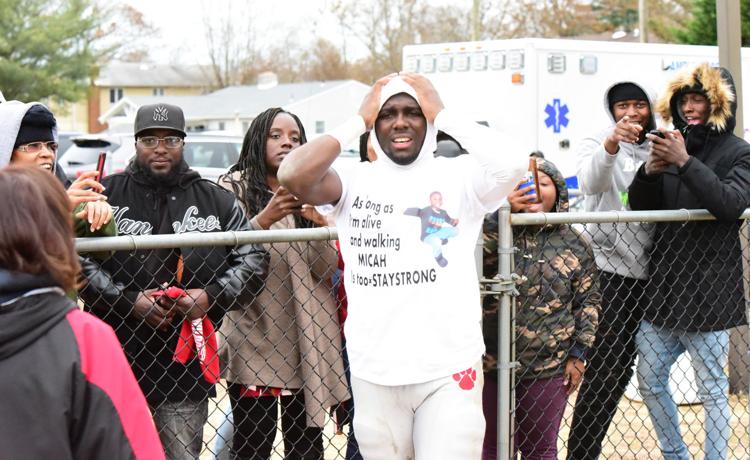 112419_spt_stjoe 17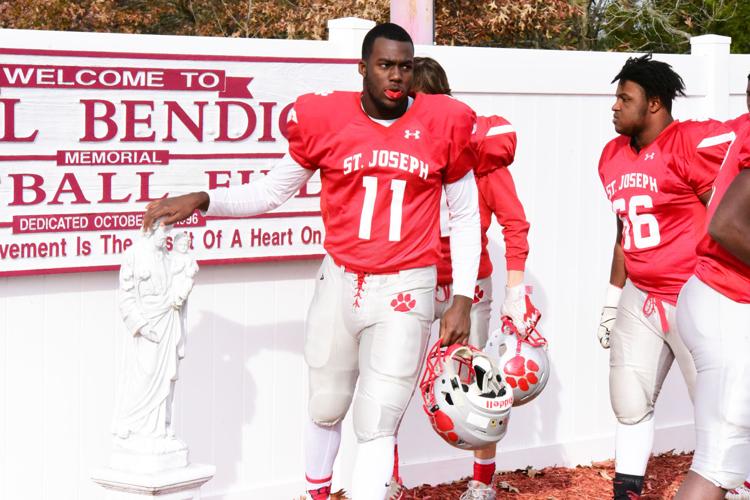 112419_spt_stjoe 46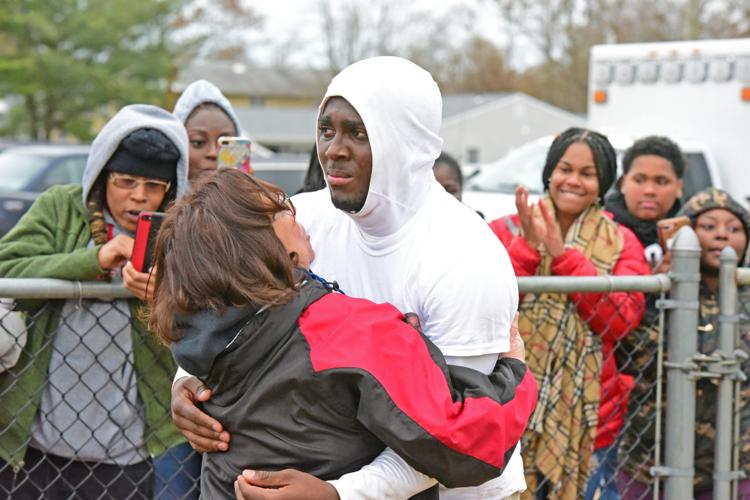 112419_spt_stjoe 42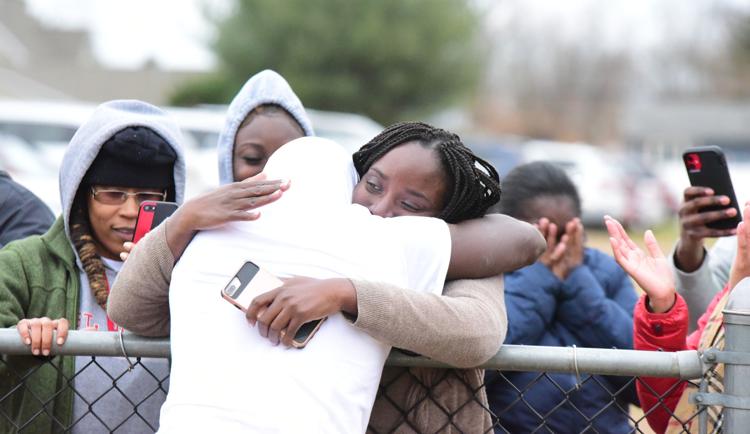 112419_spt_stjoe 41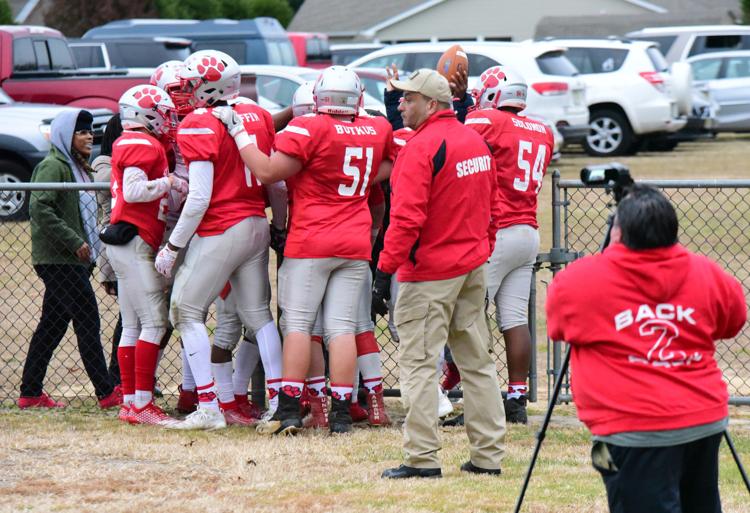 112419_spt_stjoe 9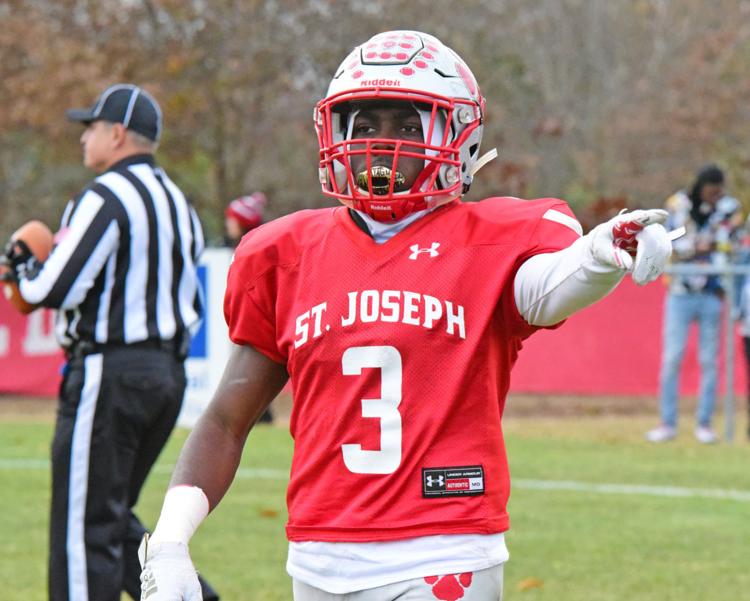 112419_spt_stjoe 38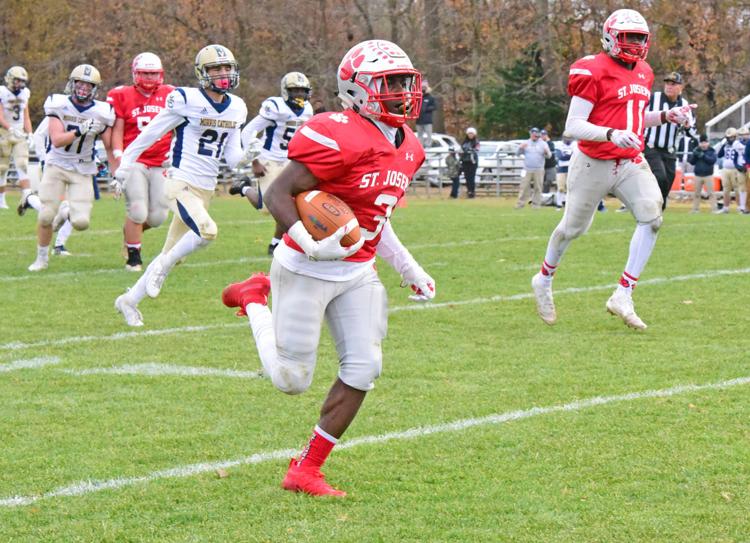 112419_spt_stjoe 11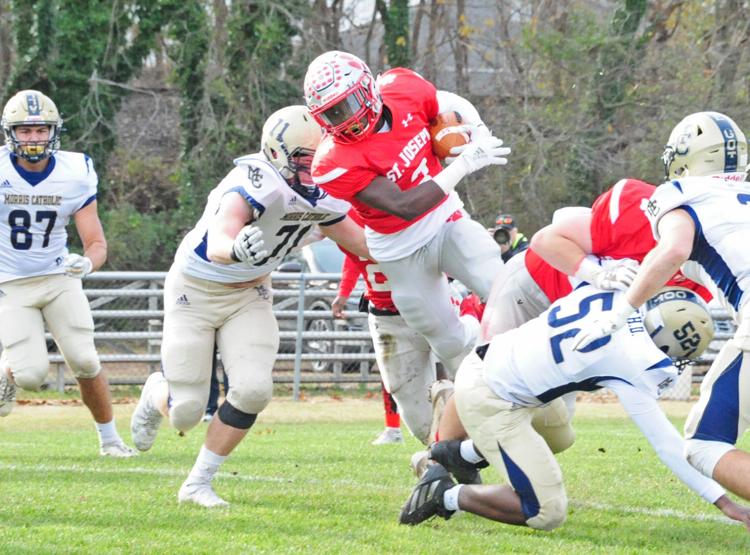 112419_spt_stjoe 36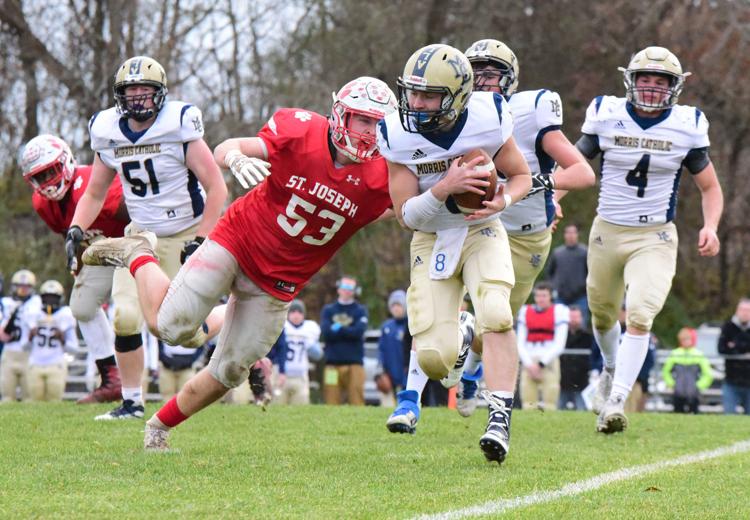 112419_spt_stjoe 28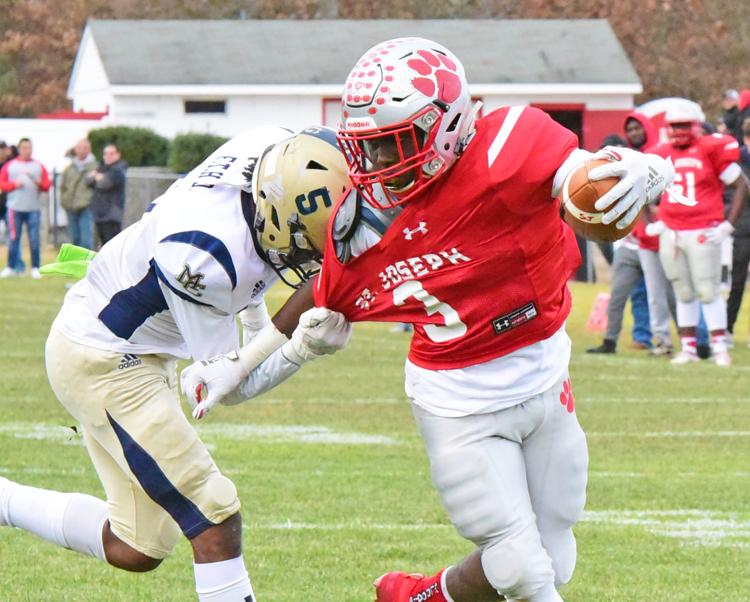 112419_spt_stjoe 43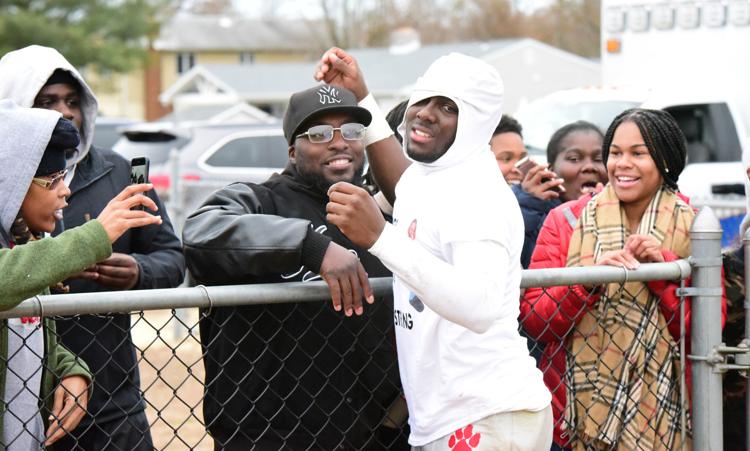 112419_spt_stjoe 23
112419_spt_stjoe 45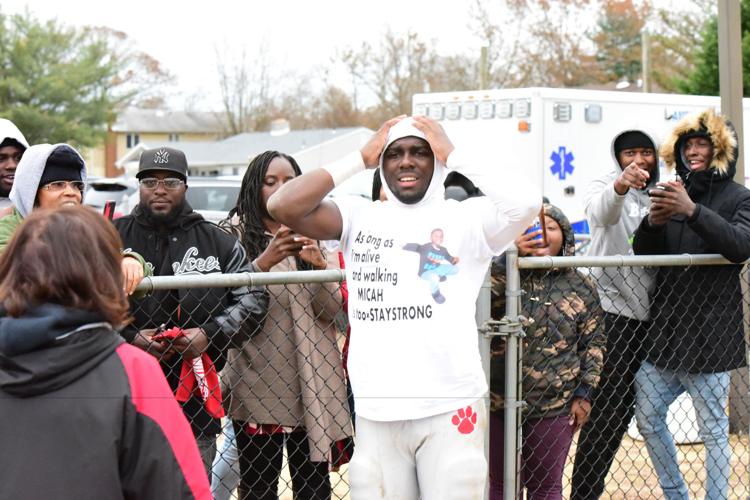 112419_spt_stjoe 44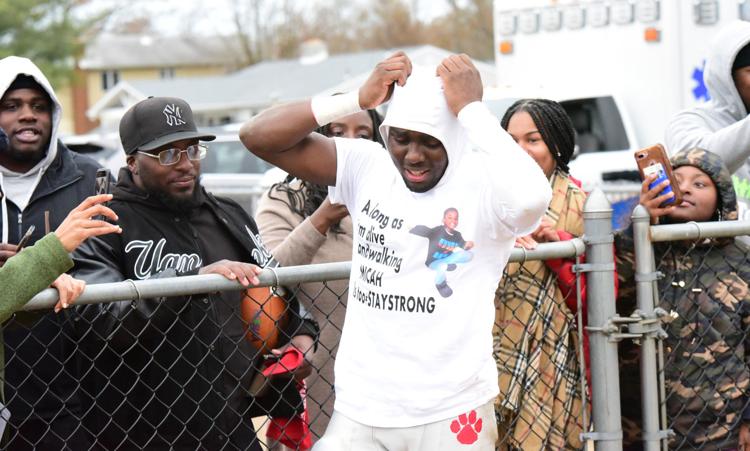 112419_spt_stjoe 24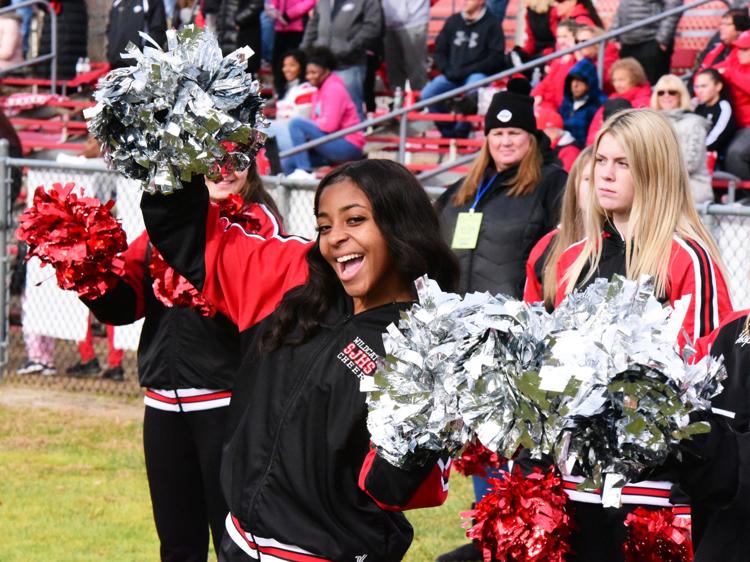 112419_spt_stjoe 27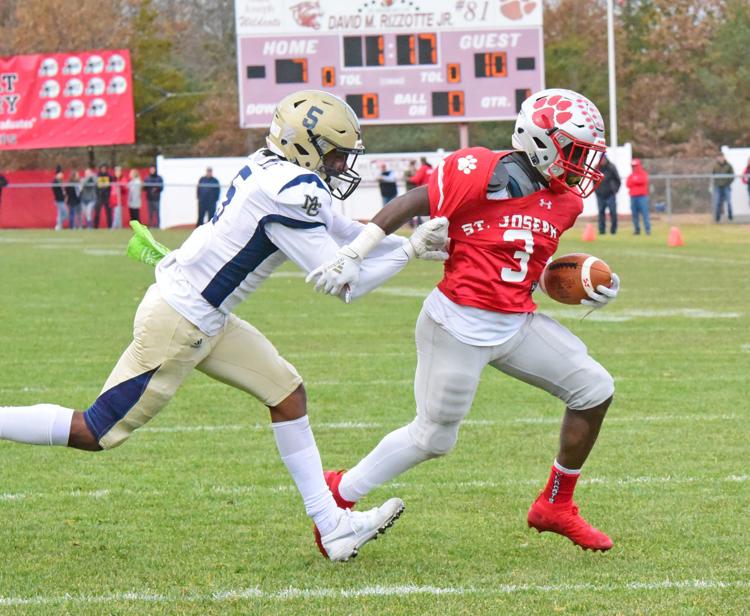 112419_spt_stjoe 6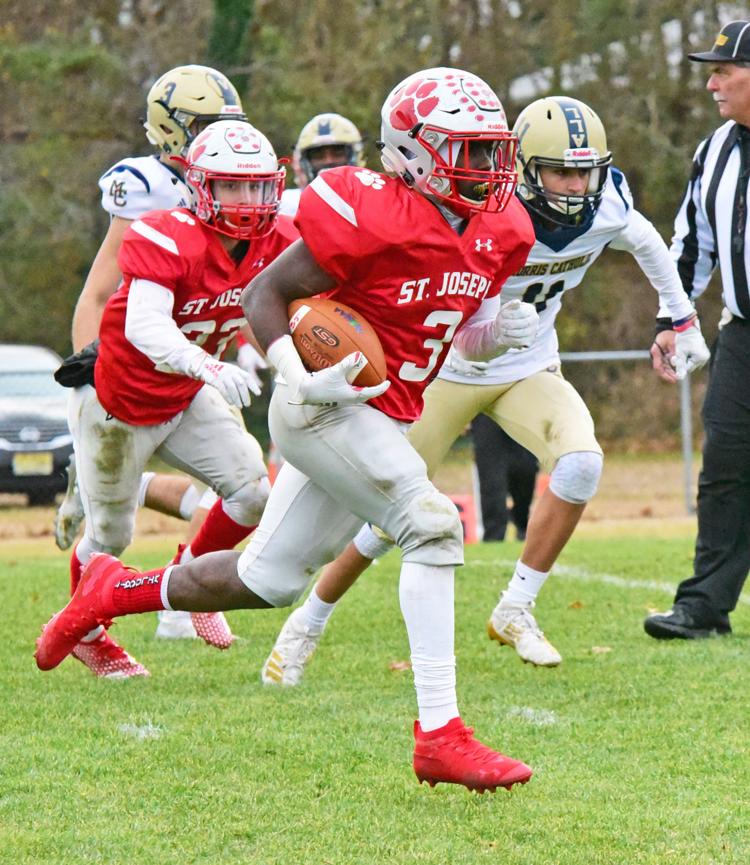 112419_spt_stjoe 22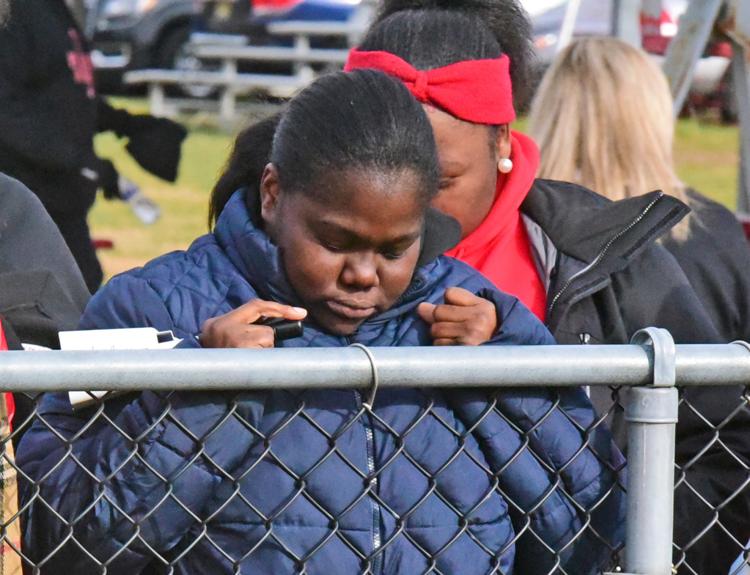 112419_spt_stjoe 31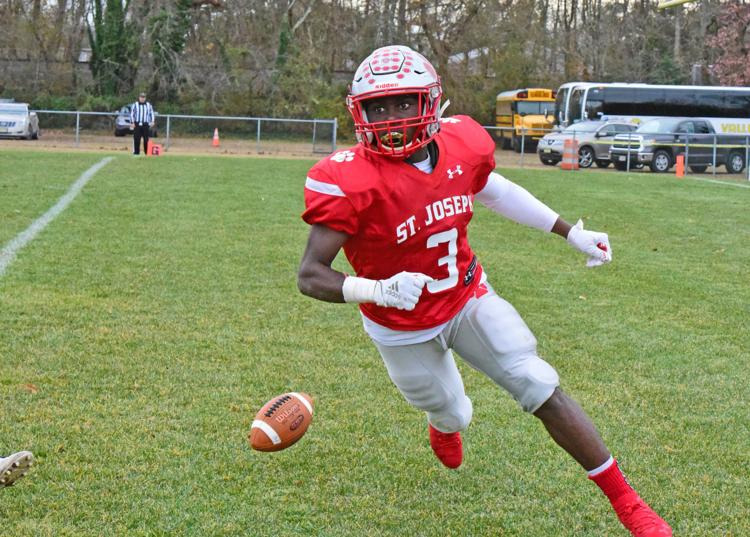 112419_spt_stjoe 35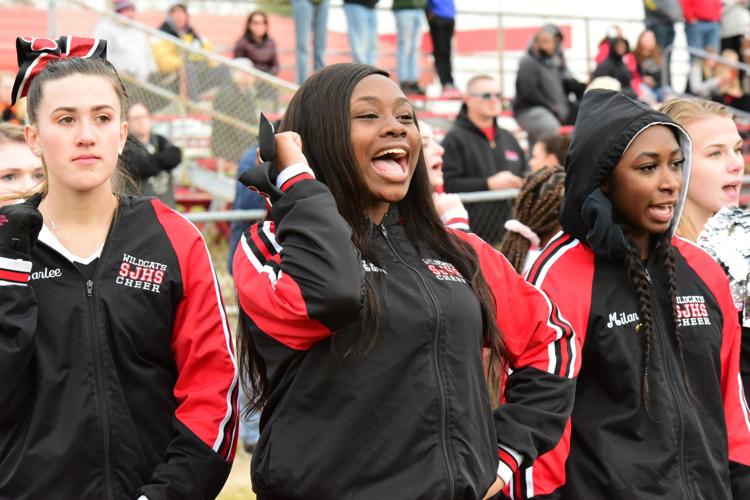 112419_spt_stjoe 47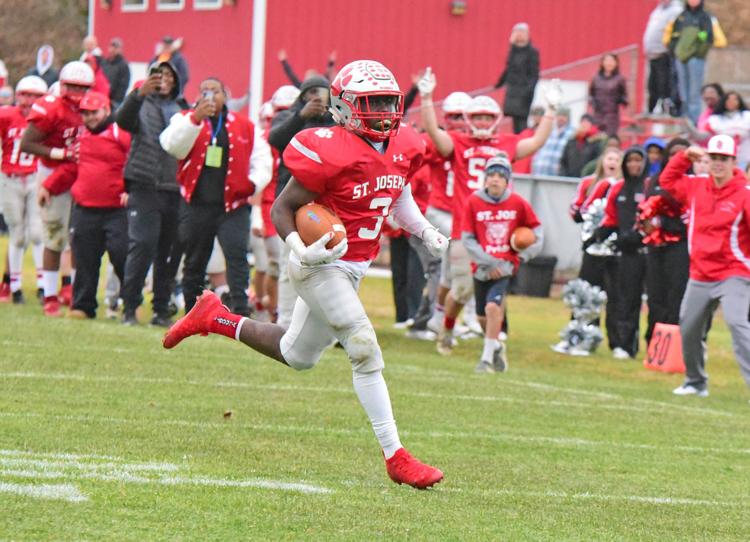 112419_spt_stjoe 18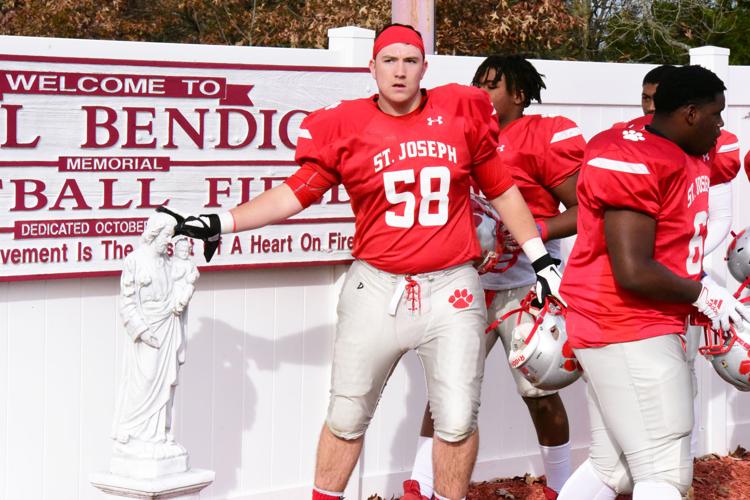 112419_spt_stjoe 15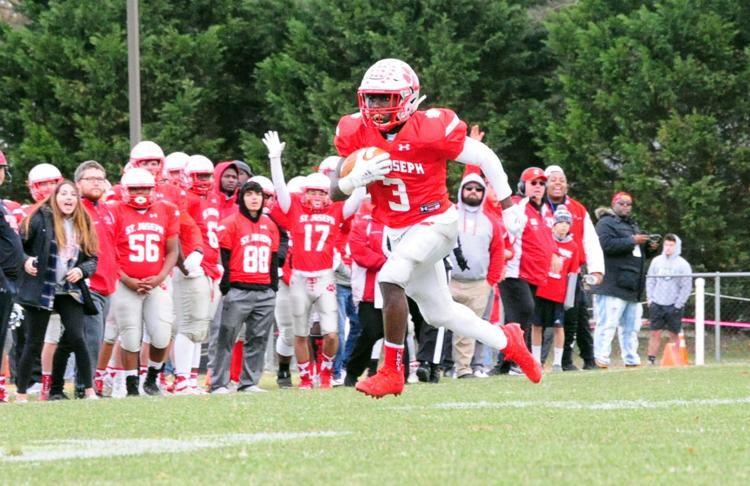 110319_spt_stjoefb 21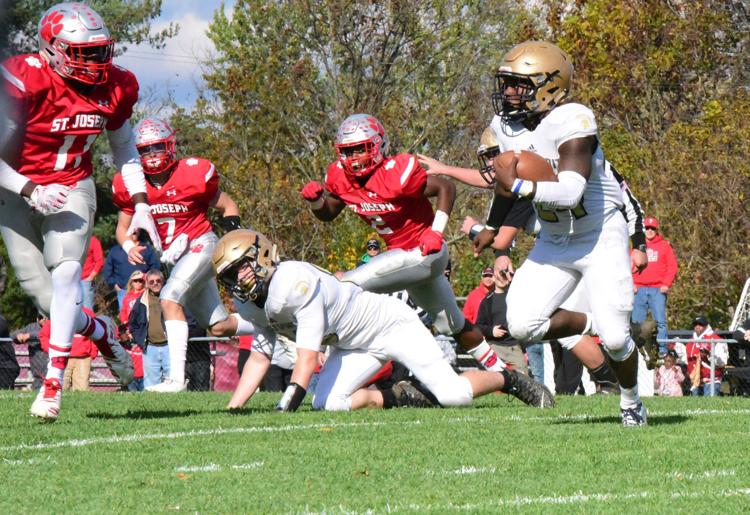 110319_spt_stjoefb 31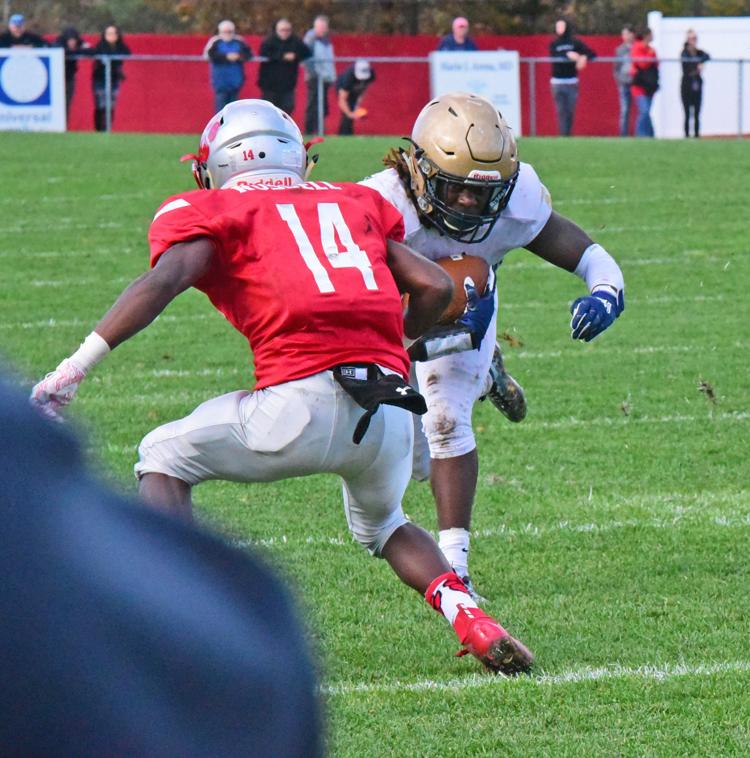 110319_spt_stjoefb 7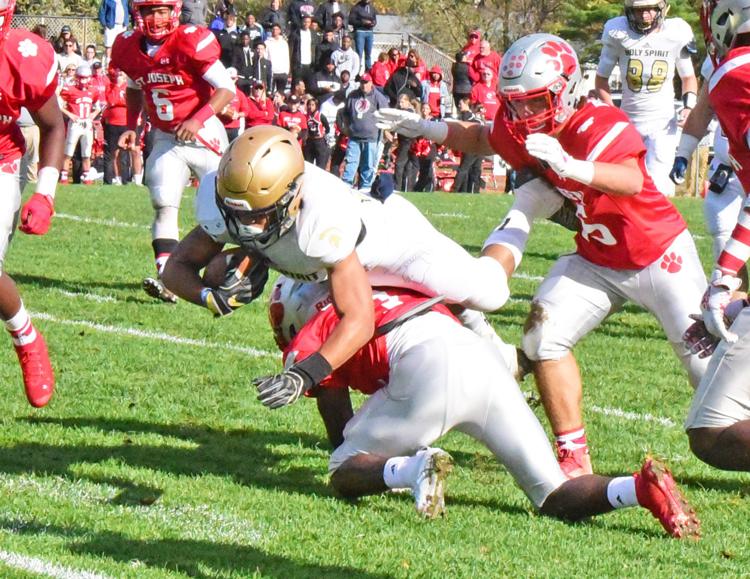 110319_spt_stjoefb 17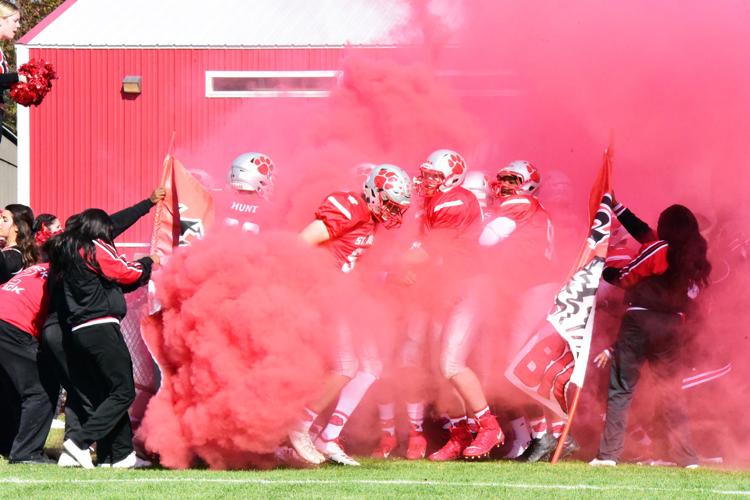 110319_spt_stjoefb 40
110319_spt_stjoefb 15
110319_spt_stjoefb 37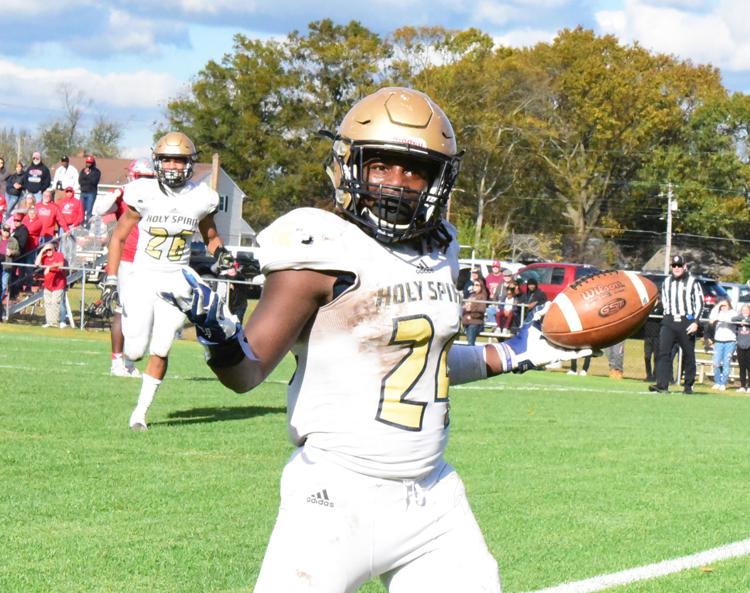 110319_spt_stjoefb 38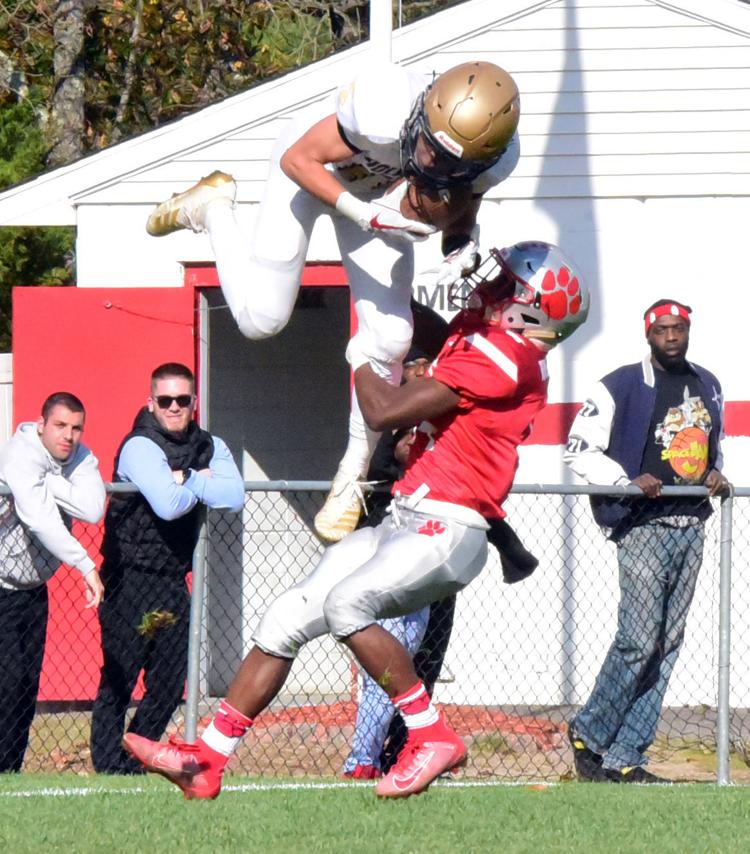 110319_spt_stjoefb 28
110319_spt_stjoefb 16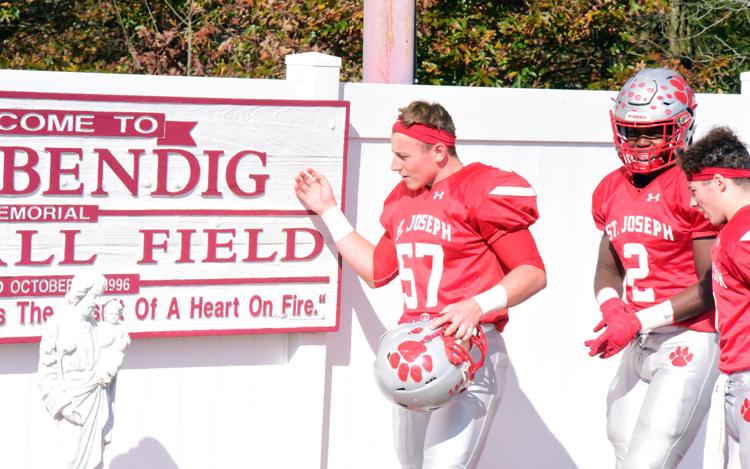 110319_spt_stjoefb 3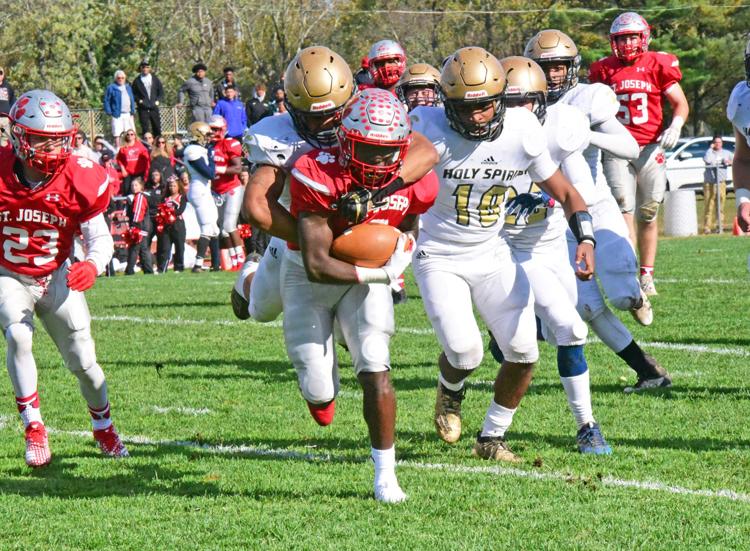 110319_spt_stjoefb 19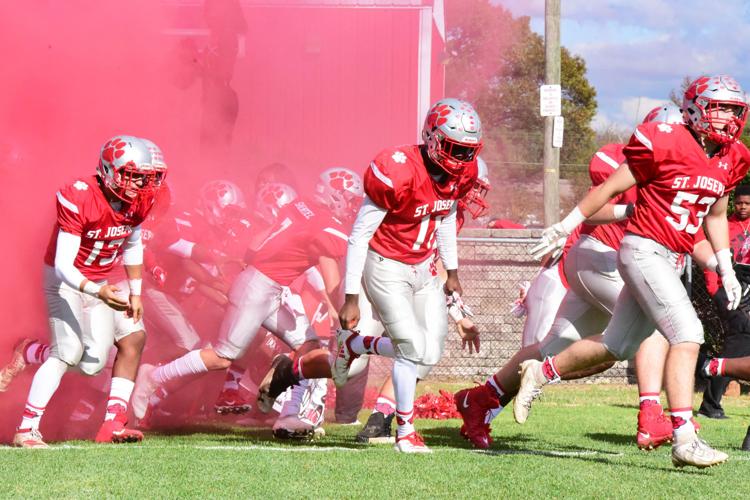 110319_spt_stjoefb 18
102719_spt_stjoe 54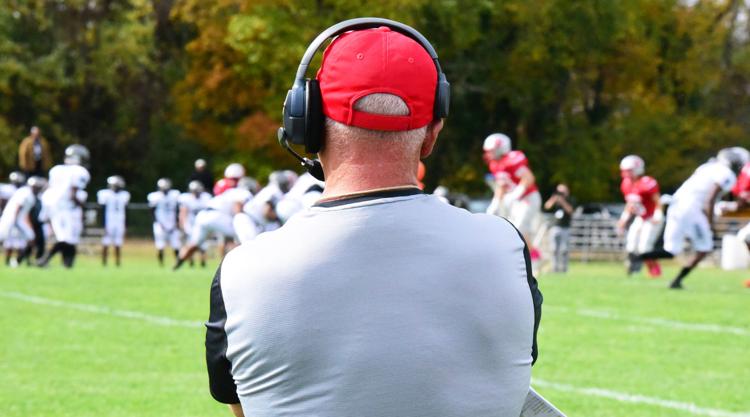 102719_spt_stjoe 8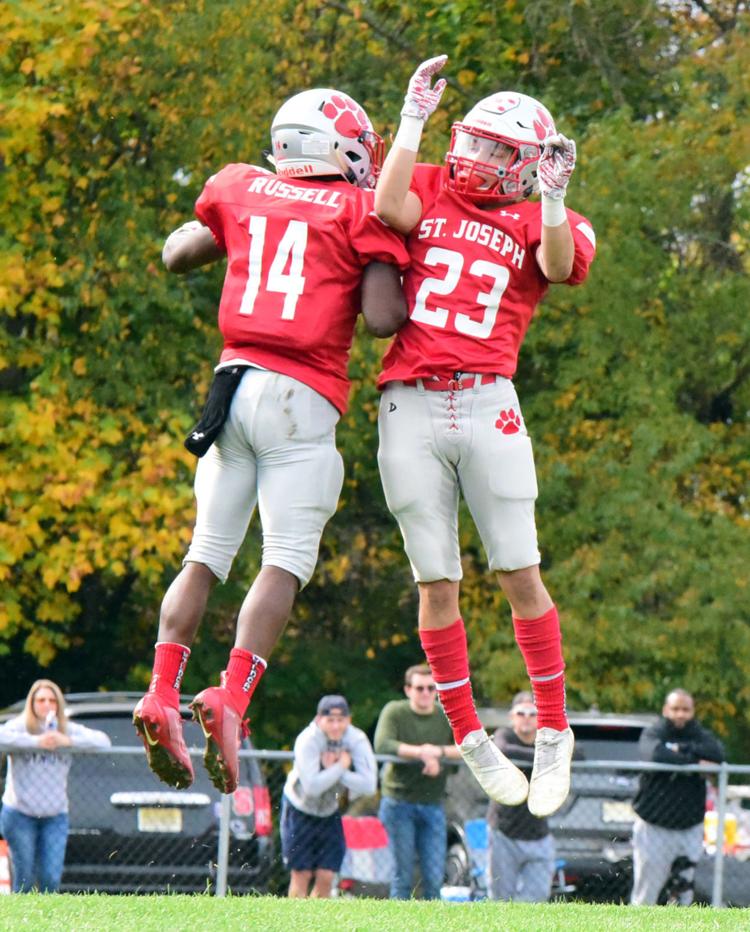 102719_spt_stjoe 59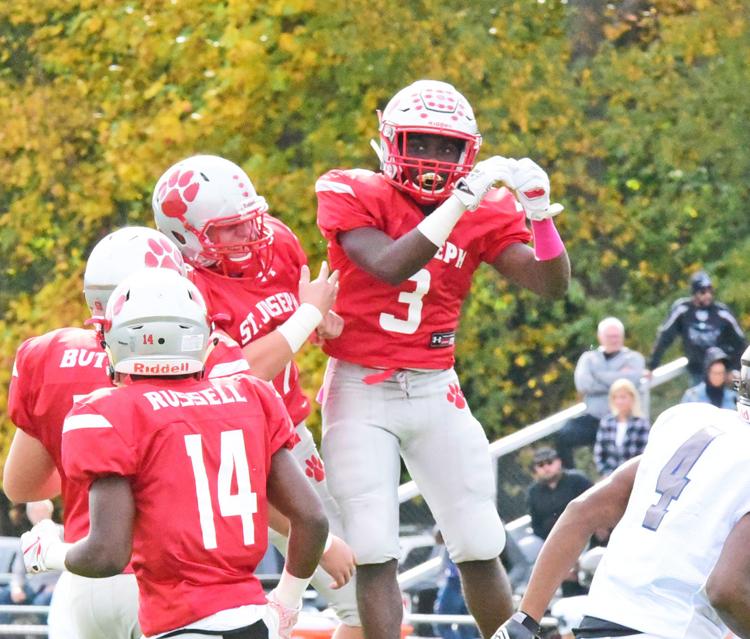 102719_spt_stjoe 45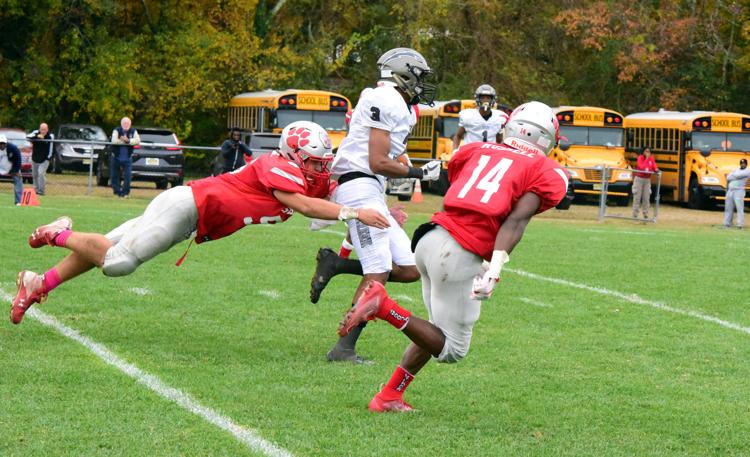 102719_spt_stjoe 44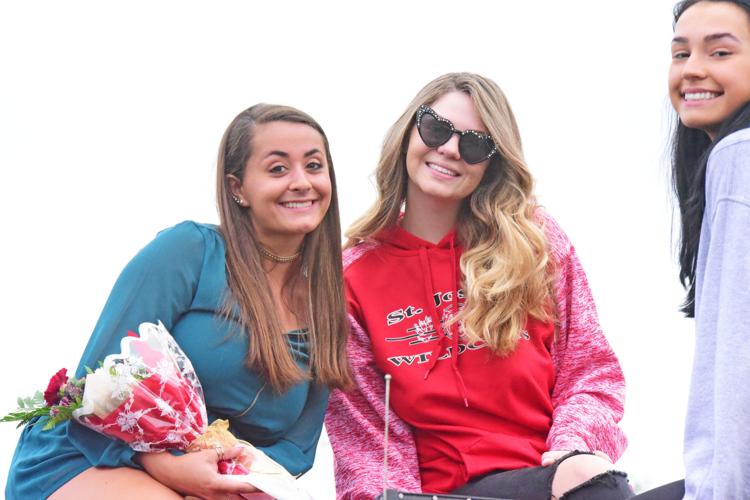 102719_spt_stjoe 43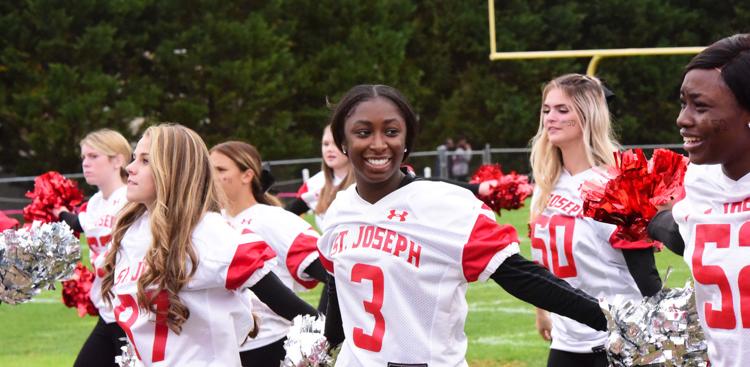 102719_spt_stjoe 33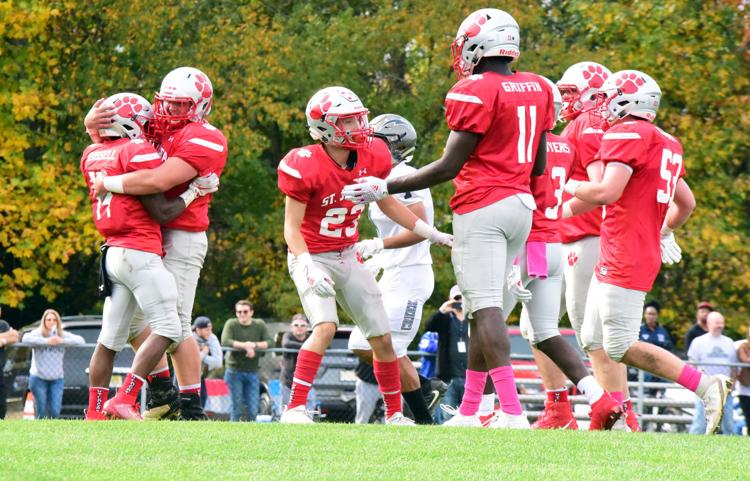 102719_spt_stjoe 21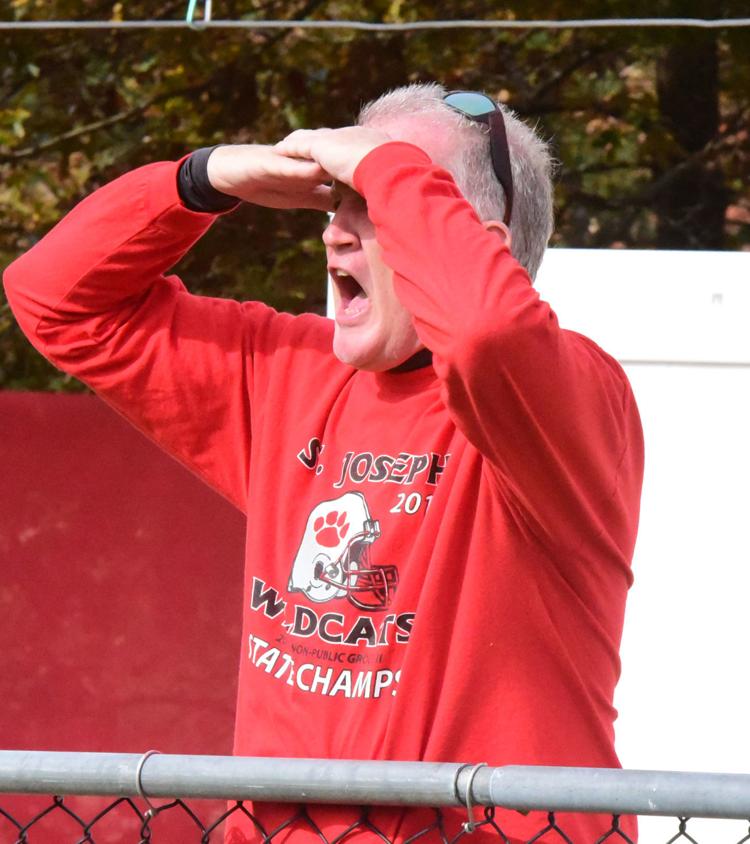 102719_spt_stjoe 42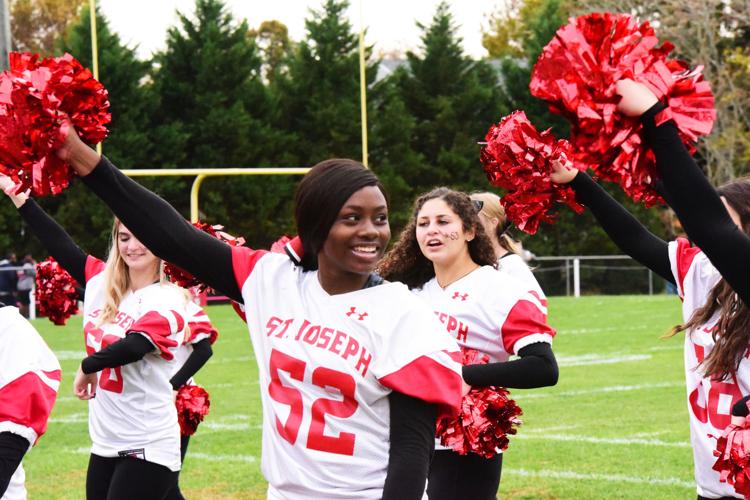 102719_spt_stjoe 19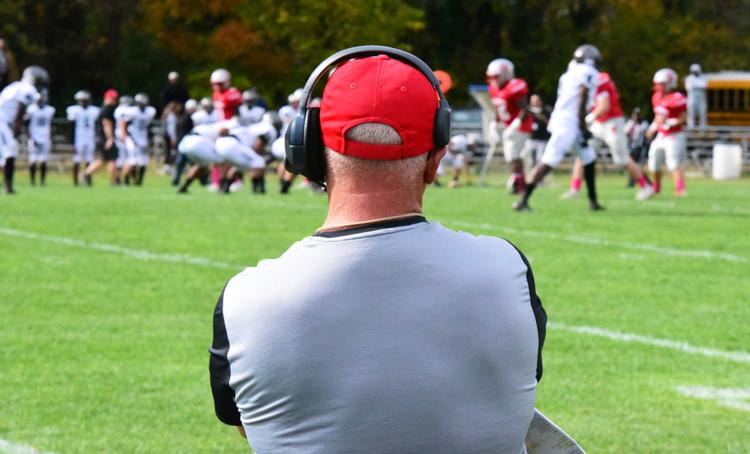 102719_spt_stjoe 7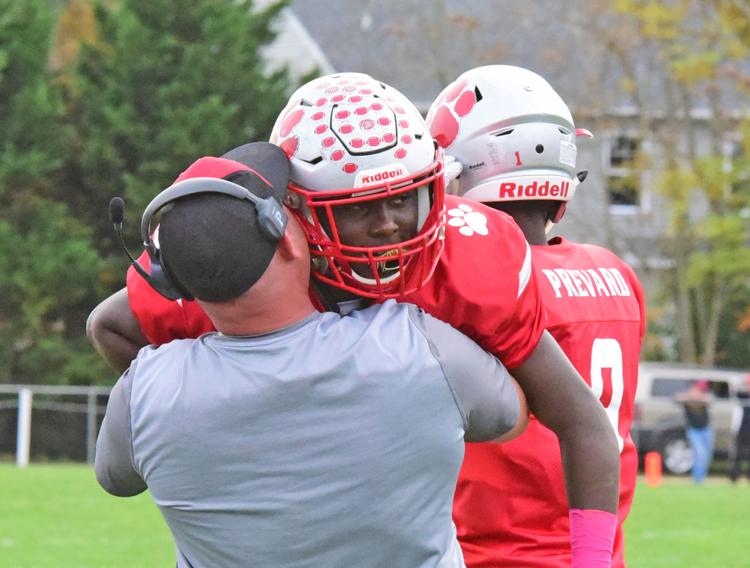 102719_spt_stjoe 60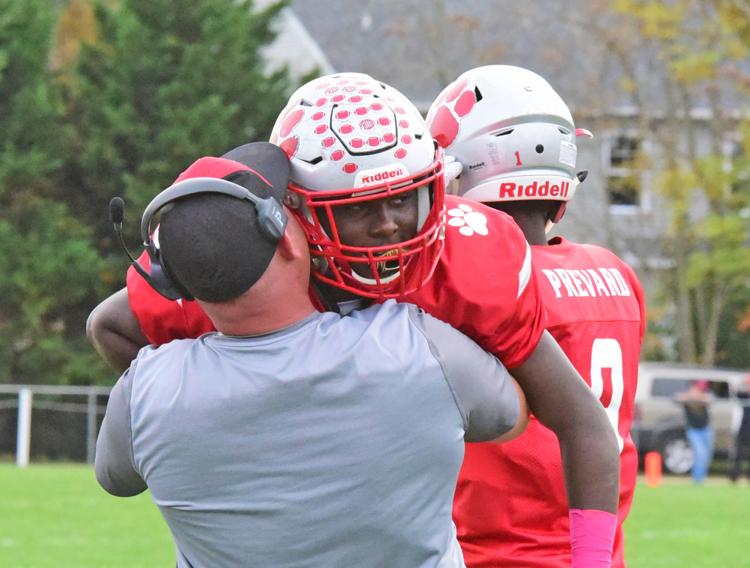 102719_spt_stjoe 11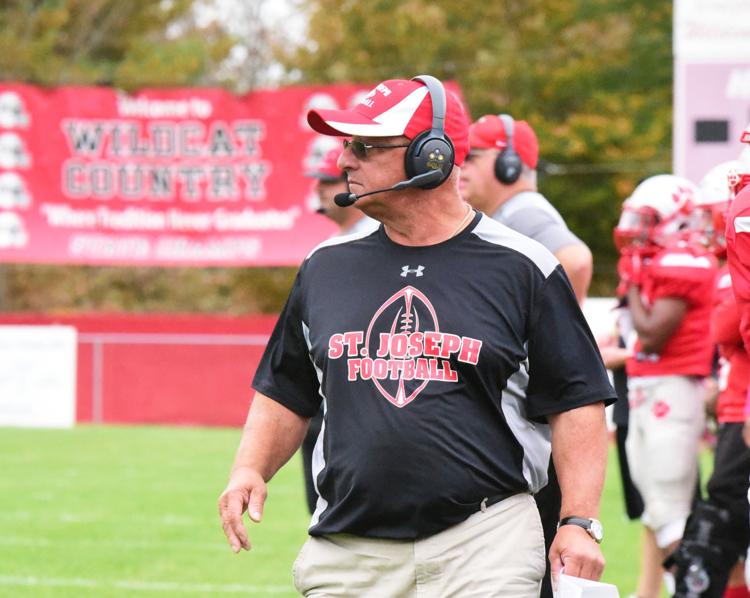 102719_spt_stjoe 5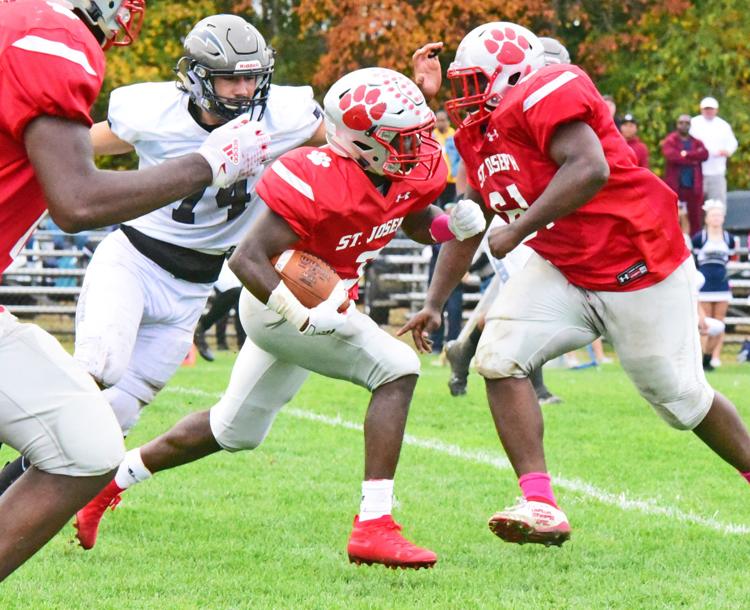 102719_spt_stjoe 22
102719_spt_stjoe 26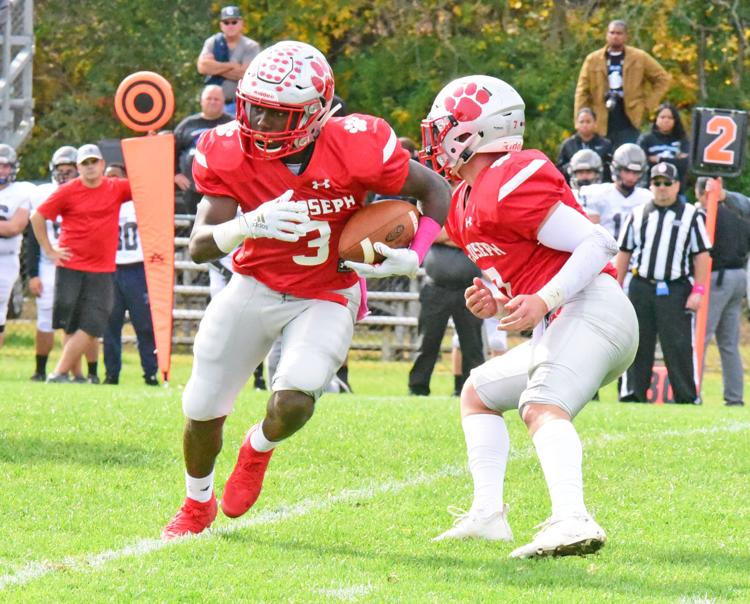 102719_spt_stjoe 37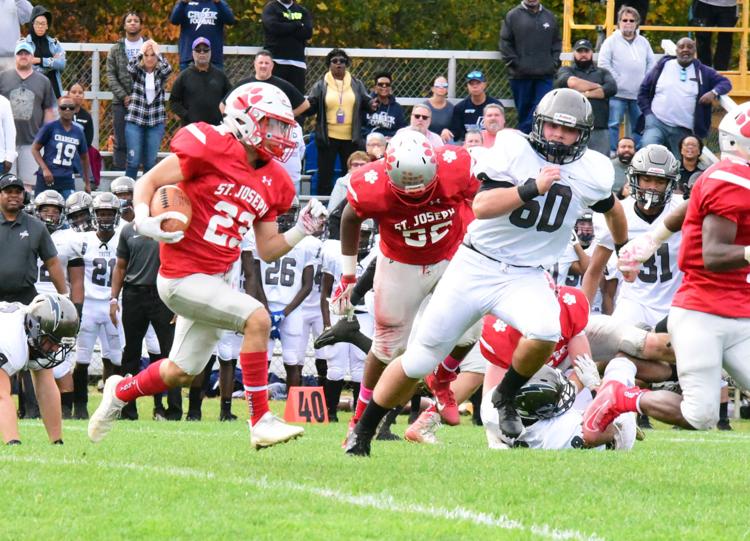 102719_spt_stjoe 38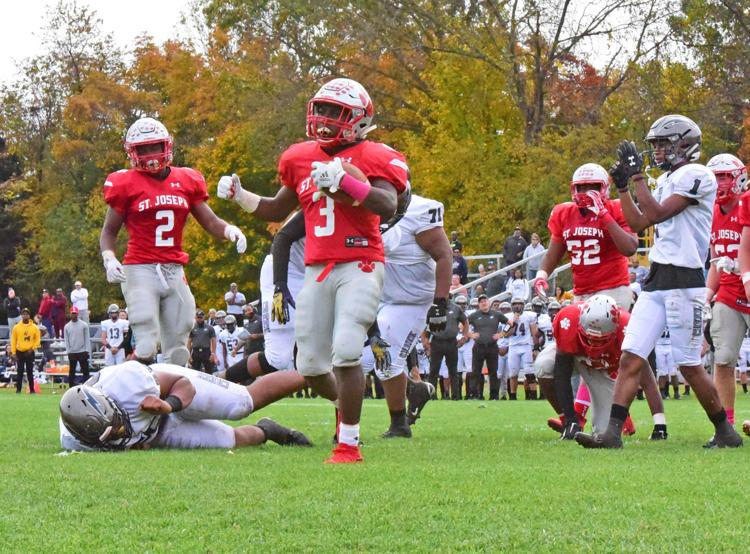 102719_spt_stjoe 24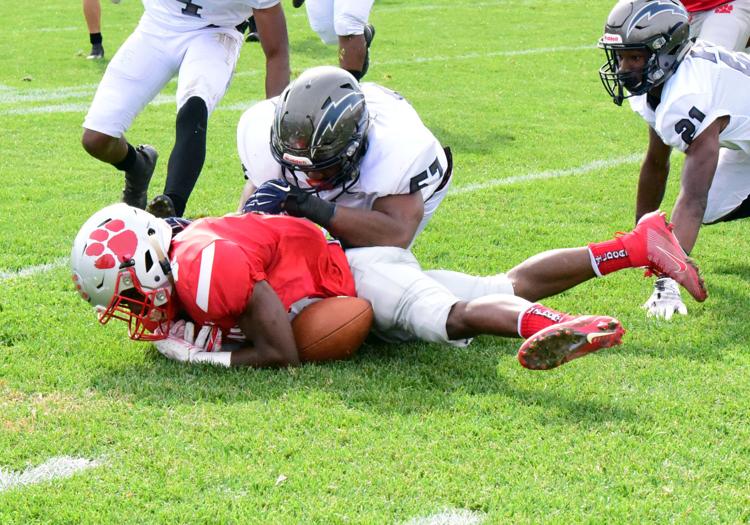 102719_spt_stjoe 1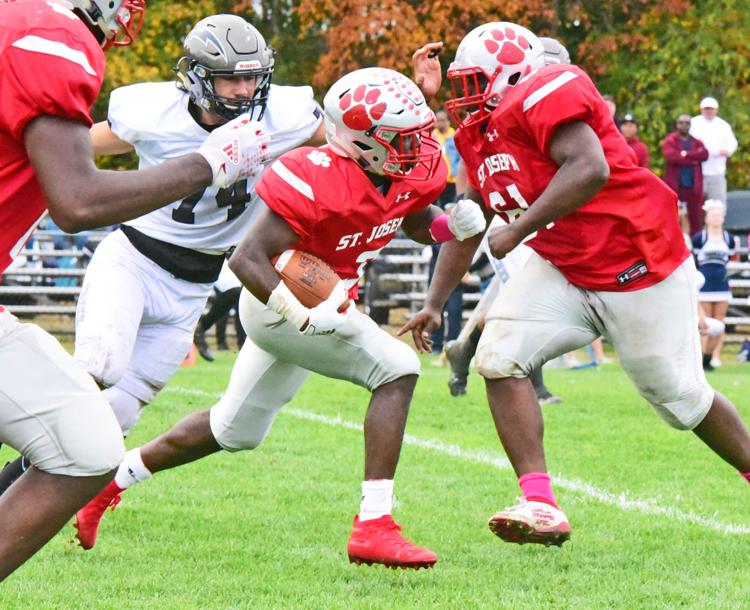 102719_spt_stjoe 18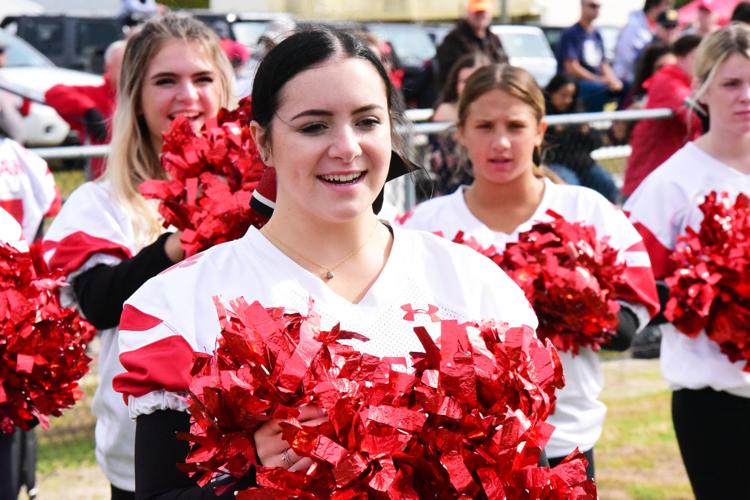 102719_spt_stjoe 12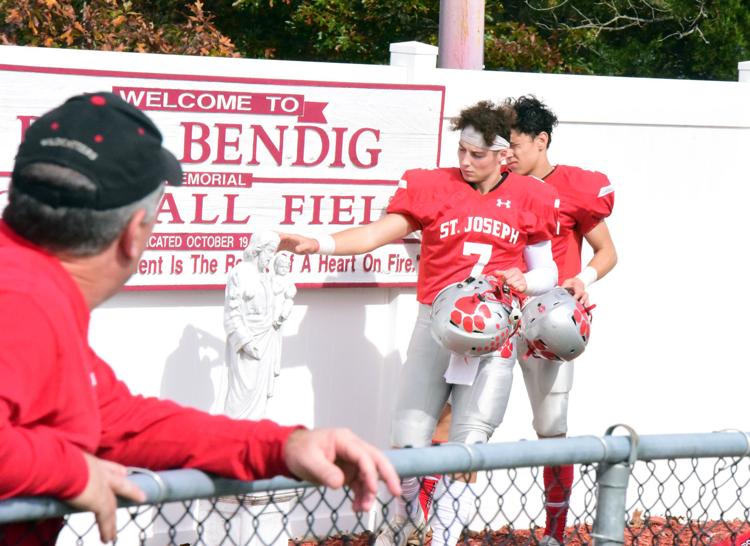 St. Joes at West Deptford football gallery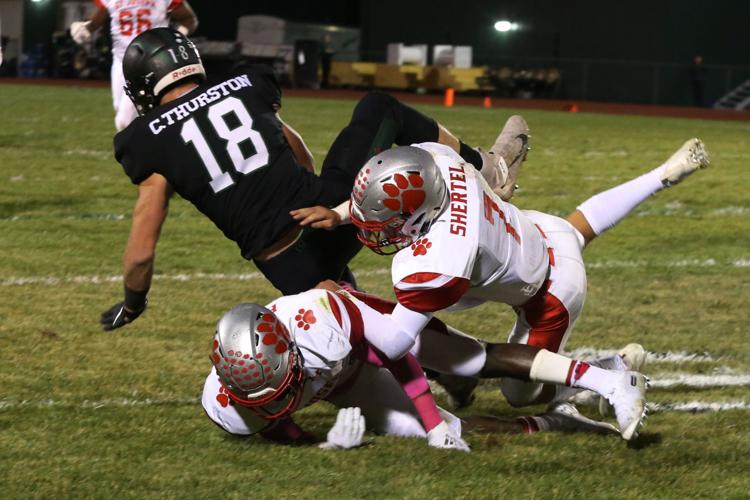 St. Joes at West Deptford football gallery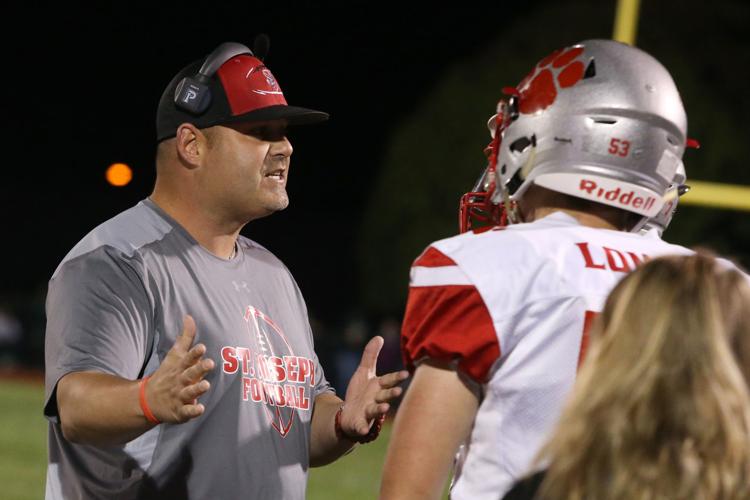 St. Joes at West Deptford football gallery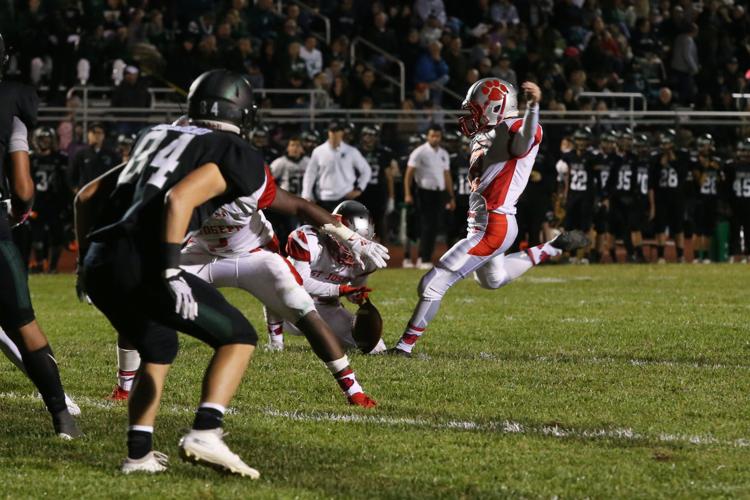 St. Joes at West Deptford football gallery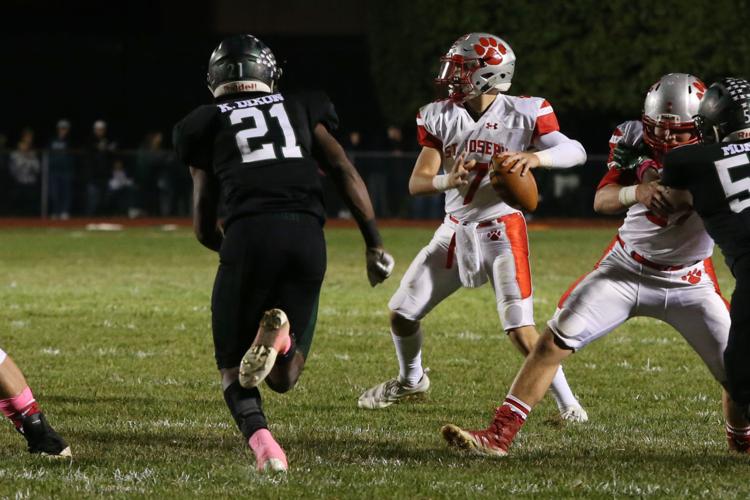 St. Joes at West Deptford football gallery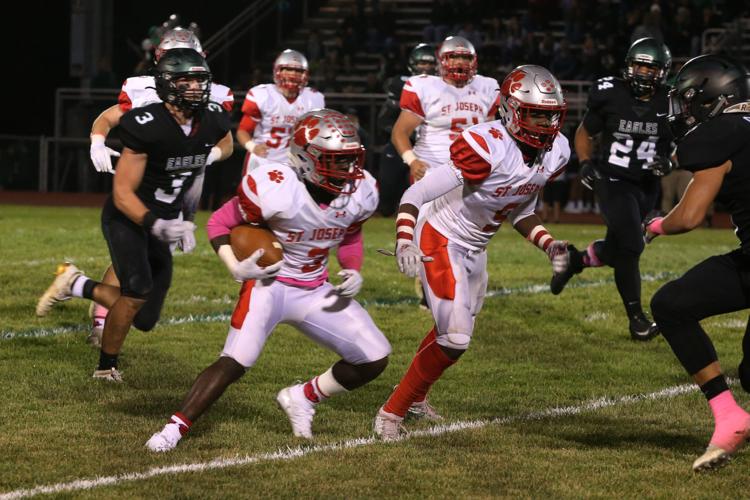 St. Joes at West Deptford football gallery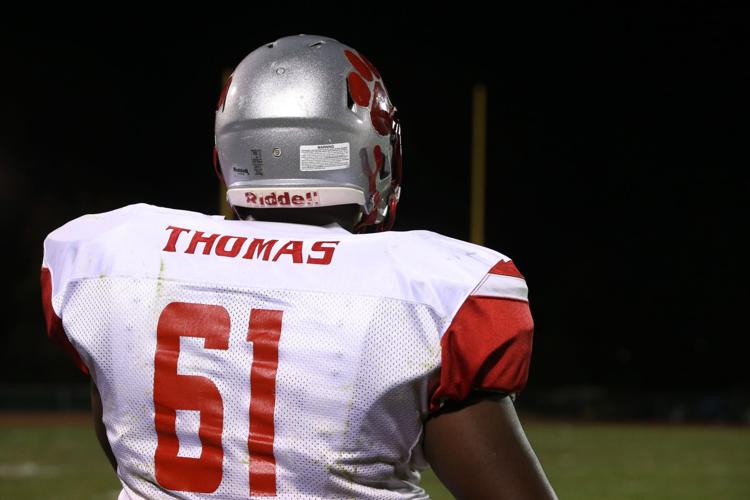 St. Joes at West Deptford football gallery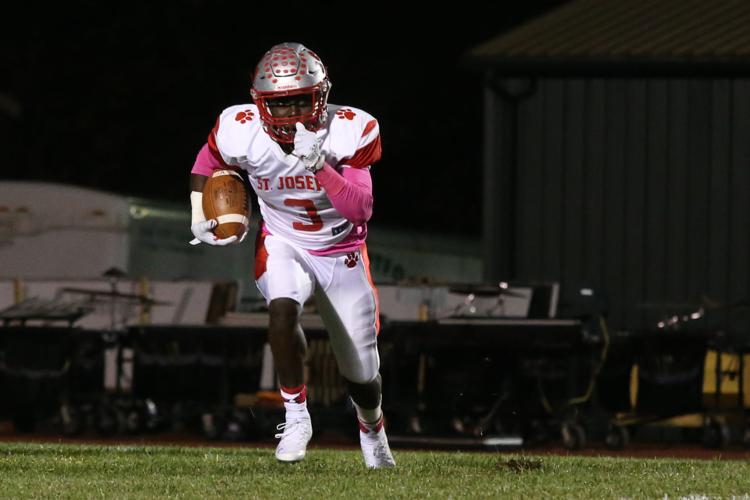 St. Joes at West Deptford football gallery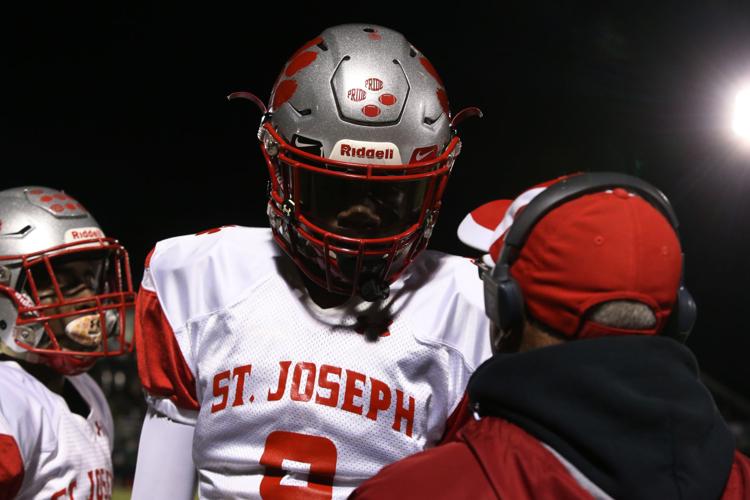 St. Joes at West Deptford football gallery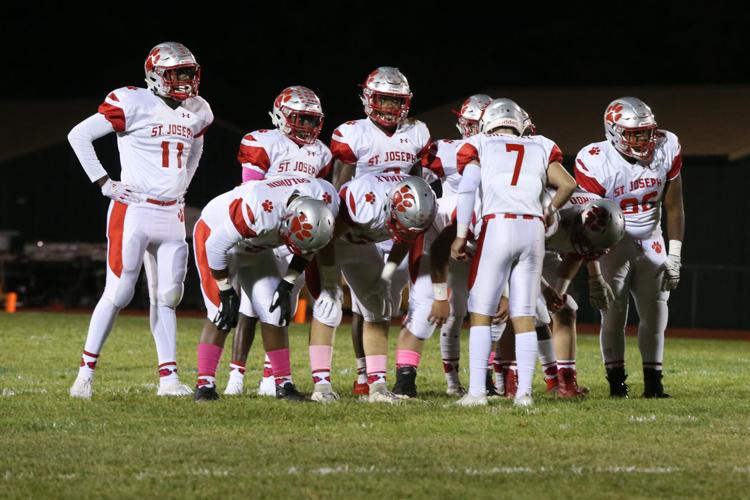 St. Joes at West Deptford football gallery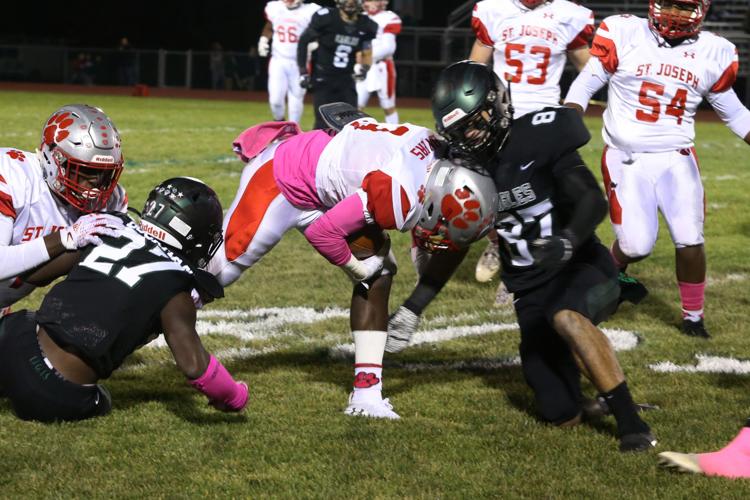 St. Joes at West Deptford football gallery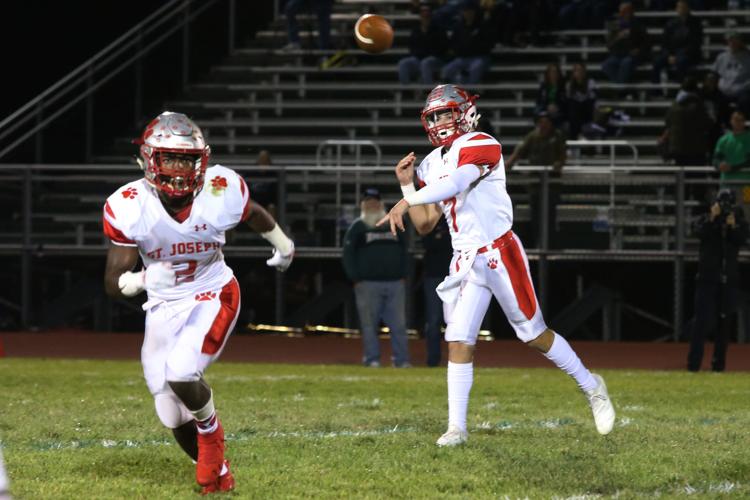 St. Joes at West Deptford football gallery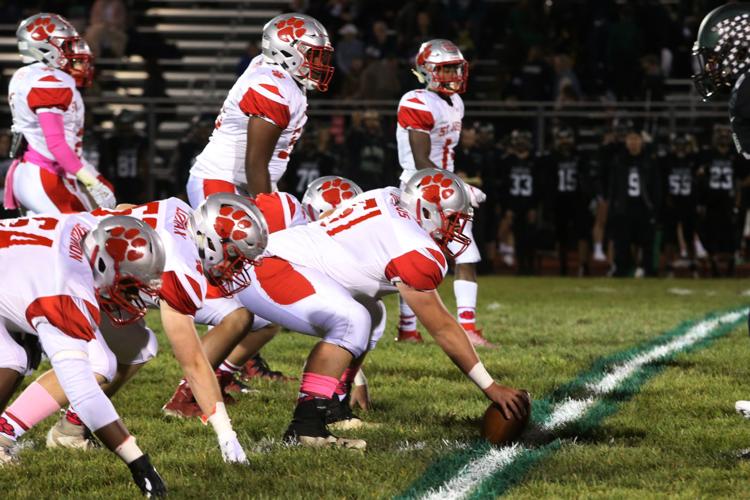 St. Joes at West Deptford football gallery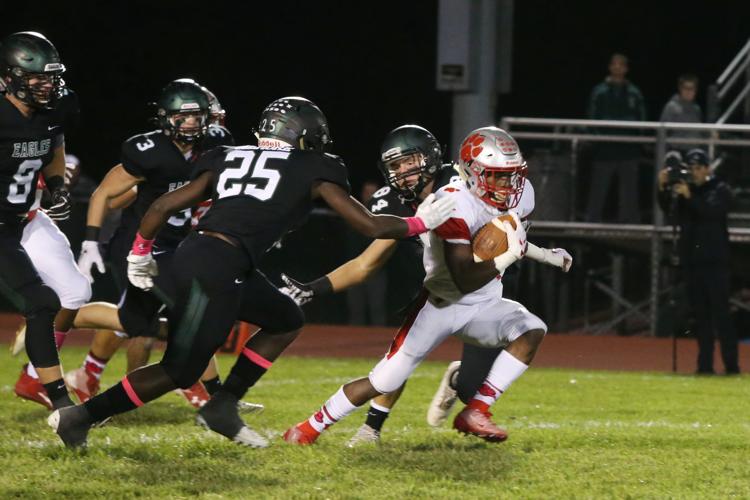 St. Joes at West Deptford football gallery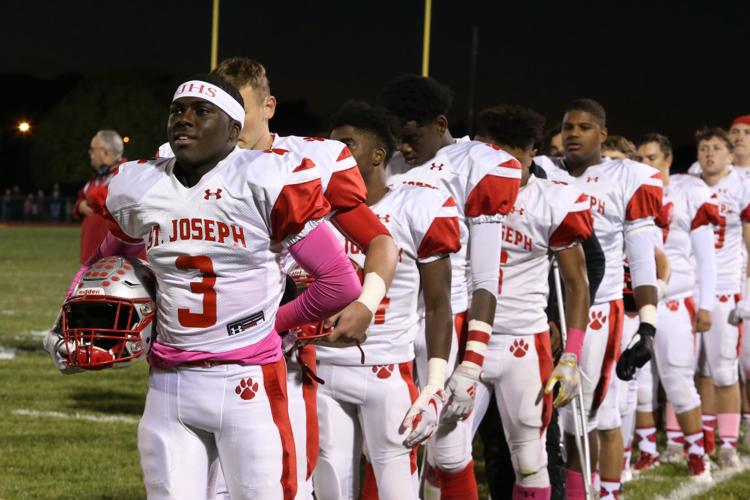 St. Joes at West Deptford football gallery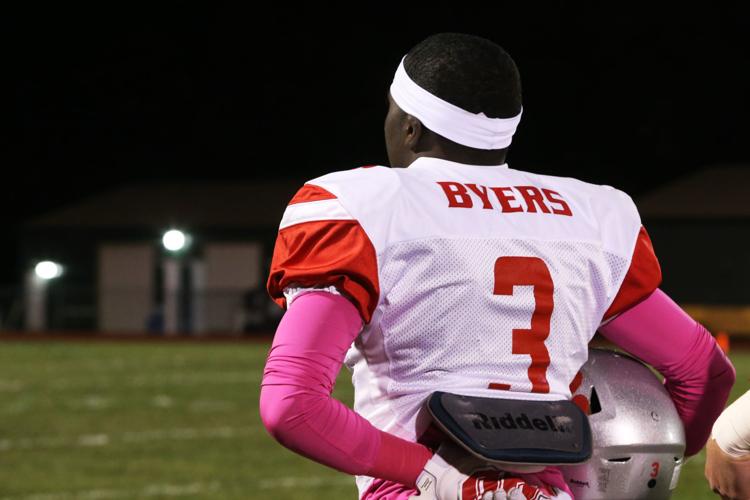 St. Joes at West Deptford football gallery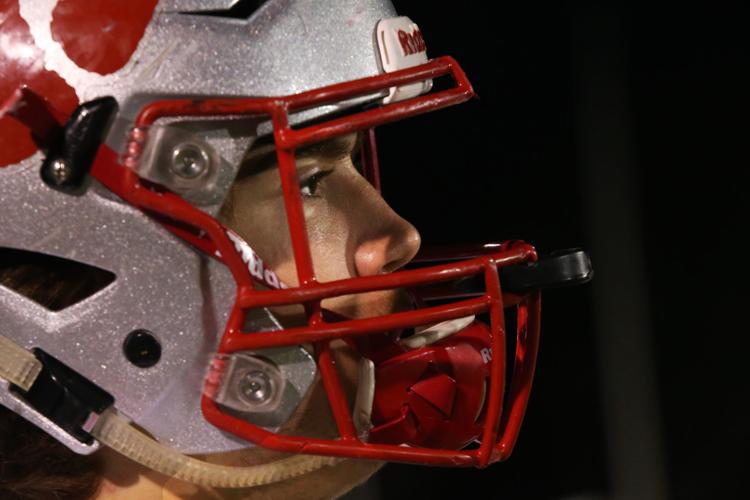 St. Joes at West Deptford football gallery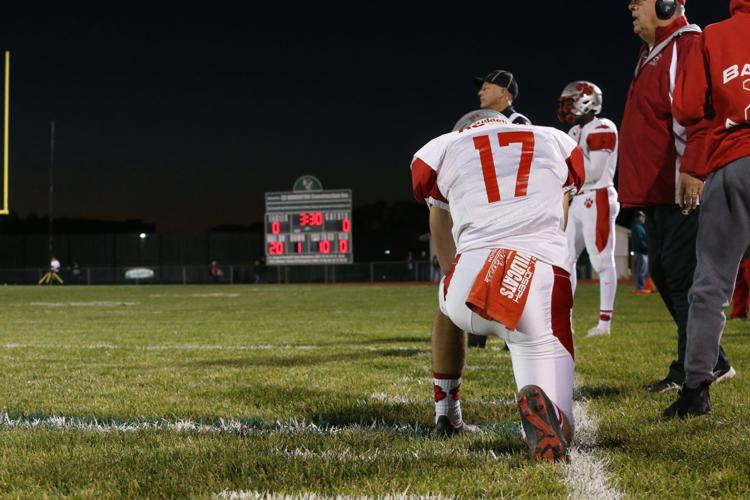 St. Joes at West Deptford football gallery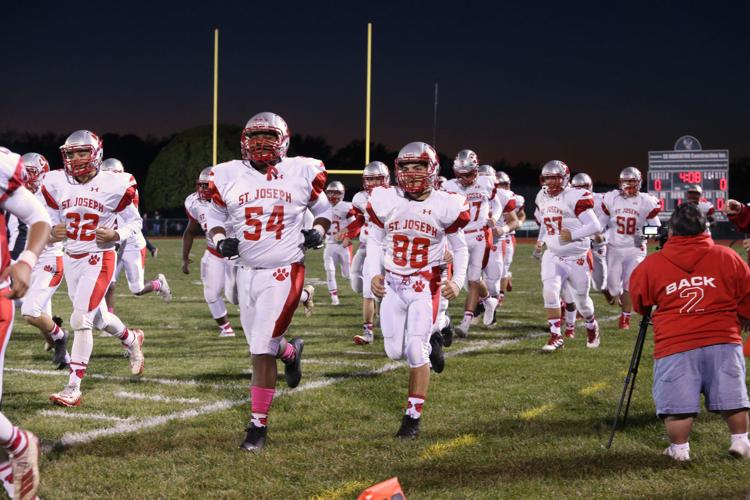 St. Joes at West Deptford football gallery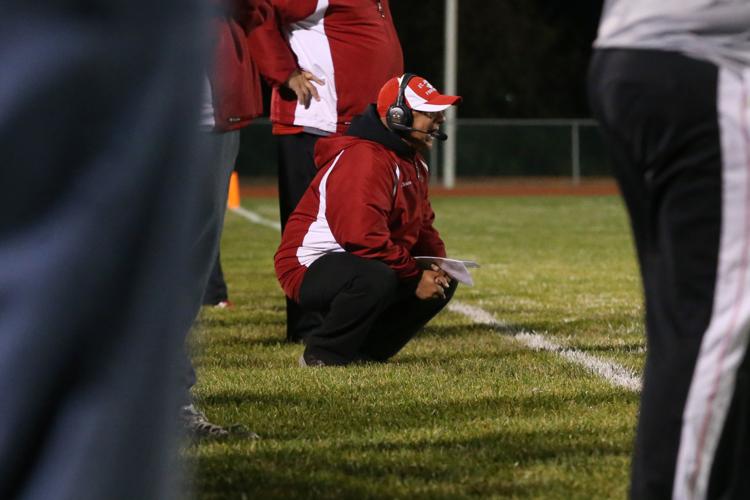 St. Joes at West Deptford football gallery
St. Joes at West Deptford football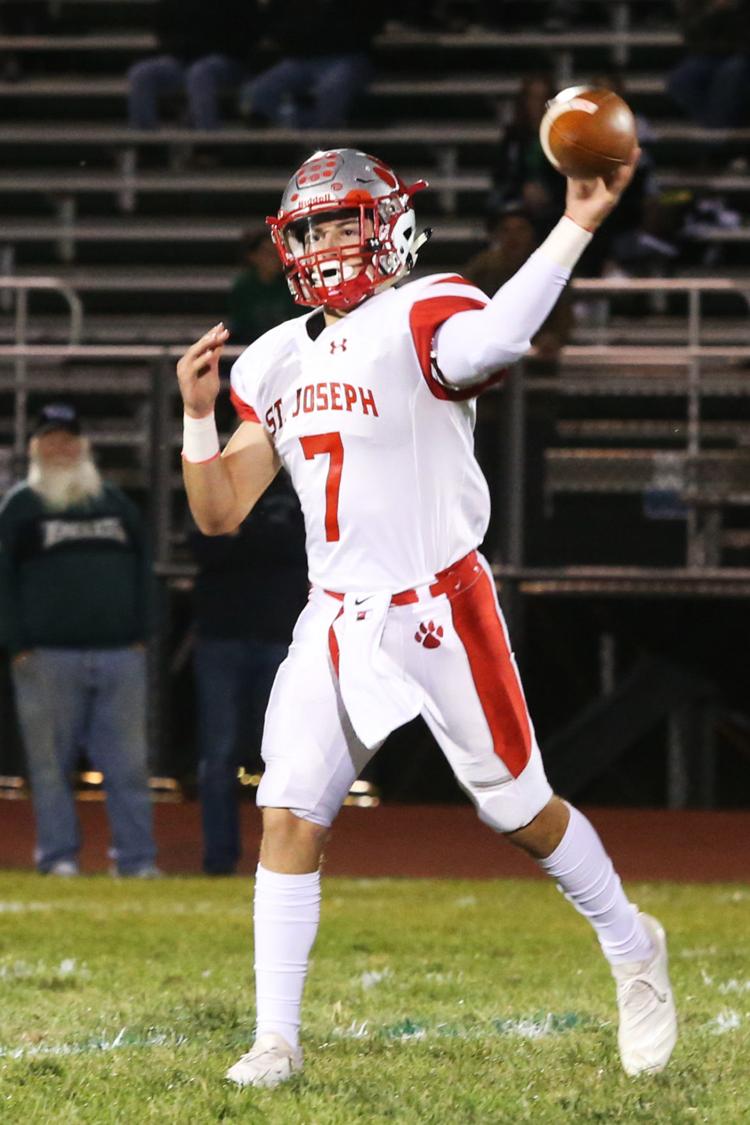 St. Joes at West Deptford football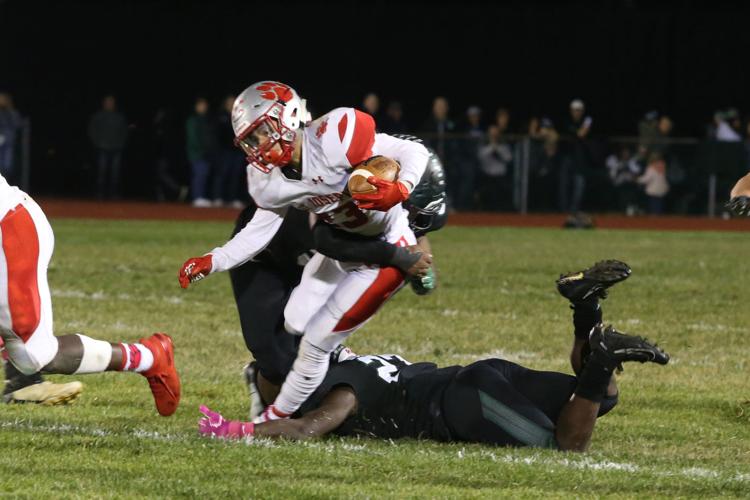 St. Joes at West Deptford football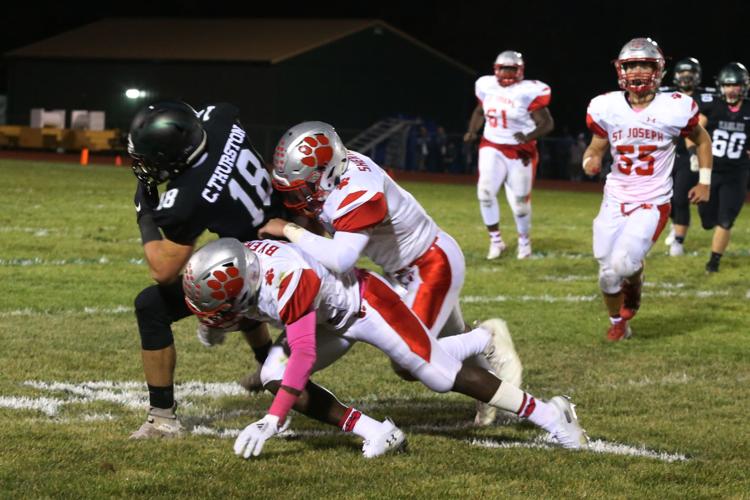 St. Augustine vs. St. Joes football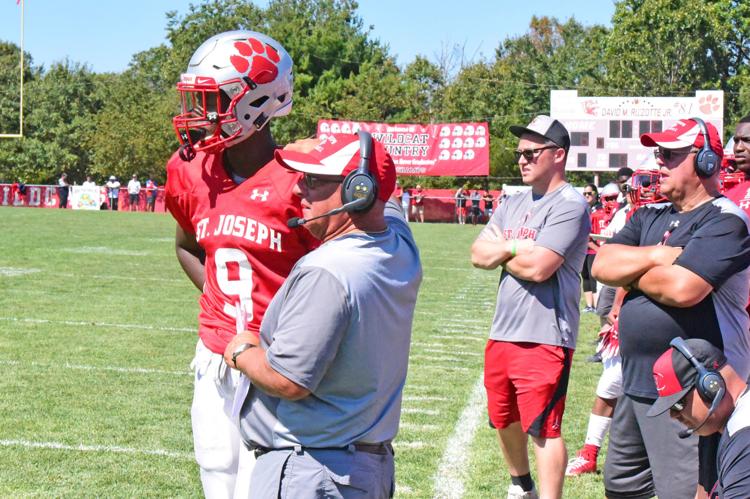 St. Augustine vs. St. Joes football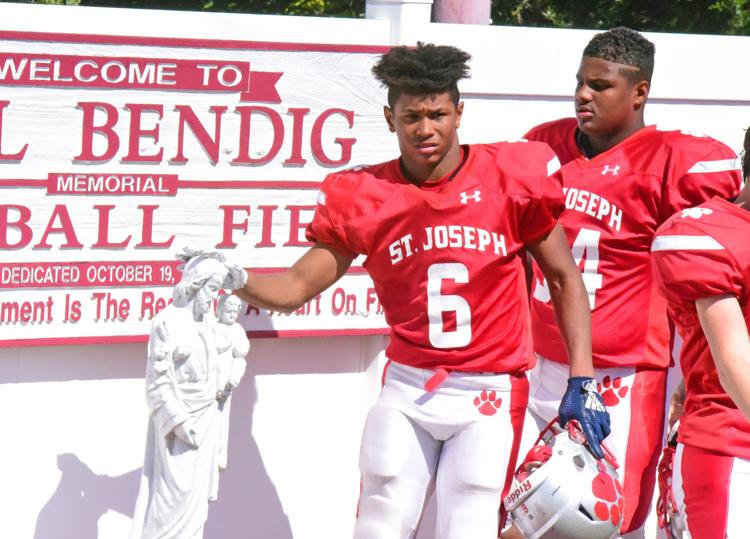 St. Augustine vs. St. Joes football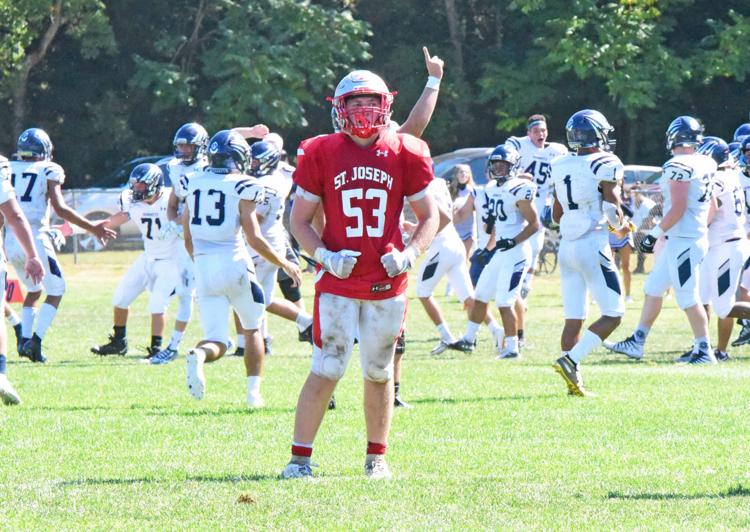 092219_gal_stjoes (20)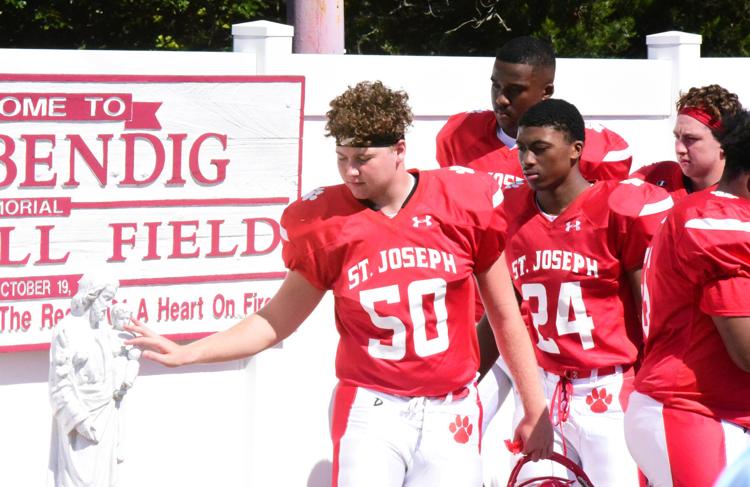 092219_gal_stjoes (11)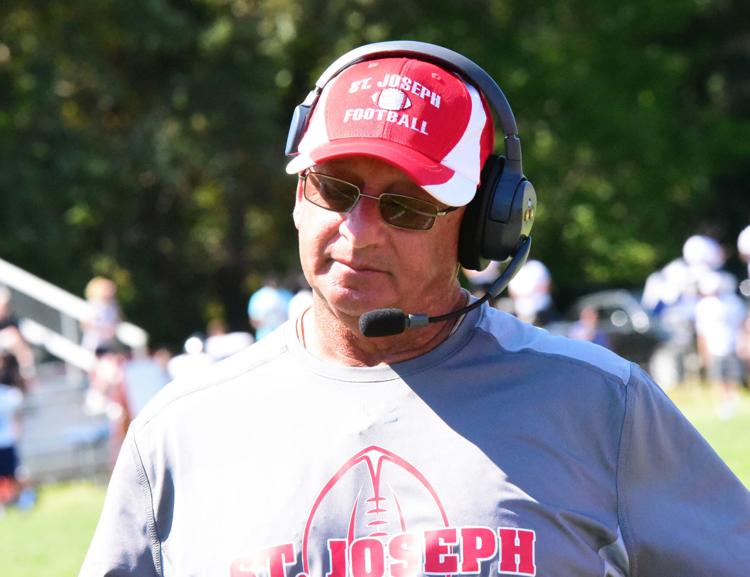 092219_gal_stjoes (36)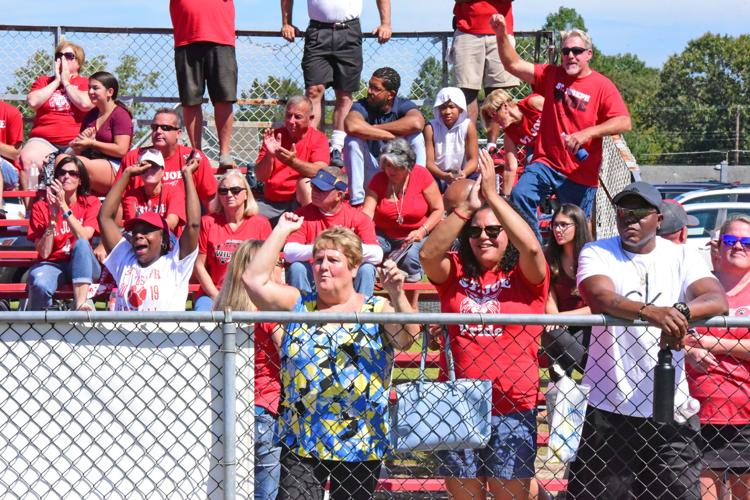 092219_gal_stjoes (2)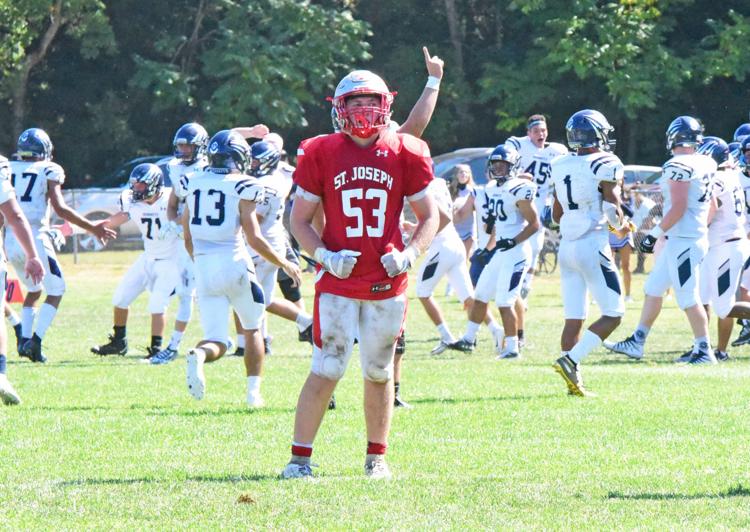 St. Augustine vs. St. Joes football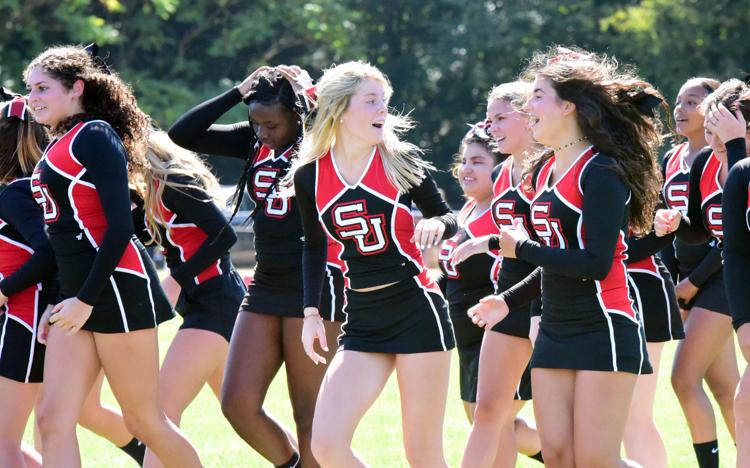 092219_gal_stjoes (28)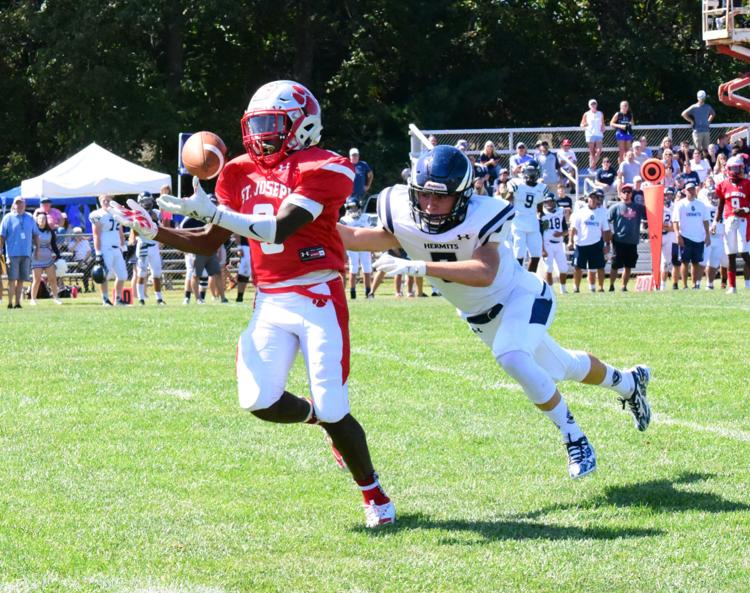 092219_gal_stjoes (22)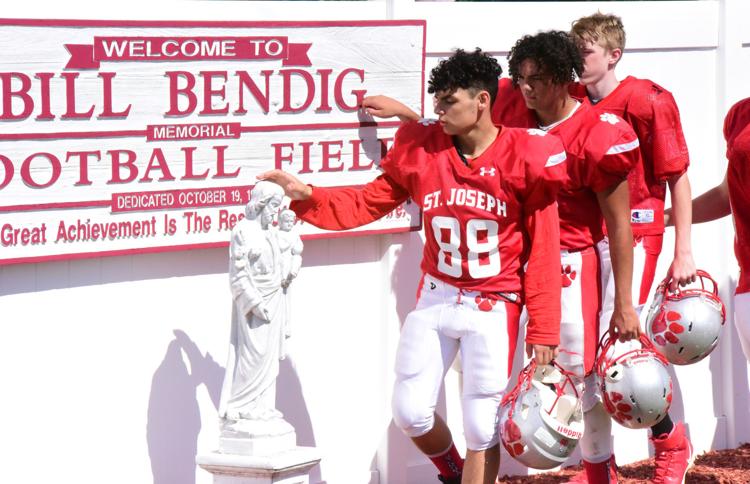 092219_gal_stjoes (27)
092219_gal_stjoes (31)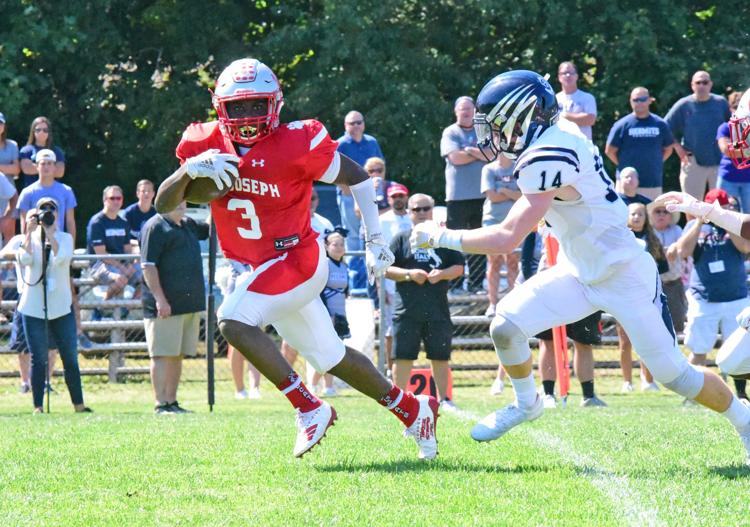 092219_gal_stjoes (14)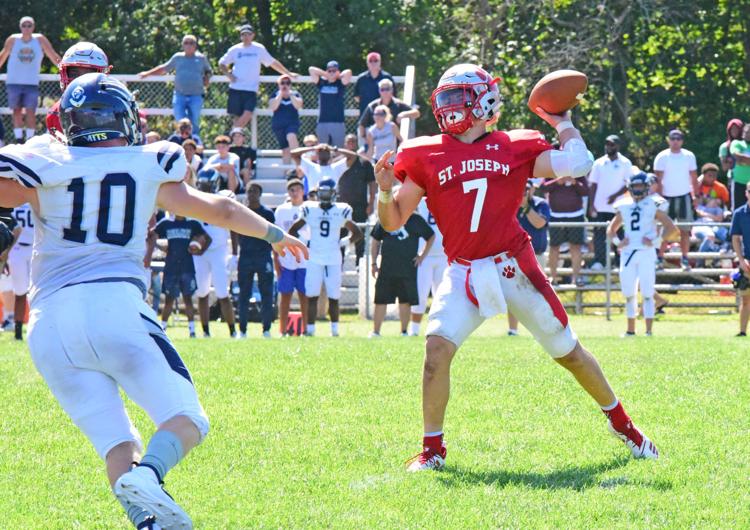 092219_gal_stjoes (25)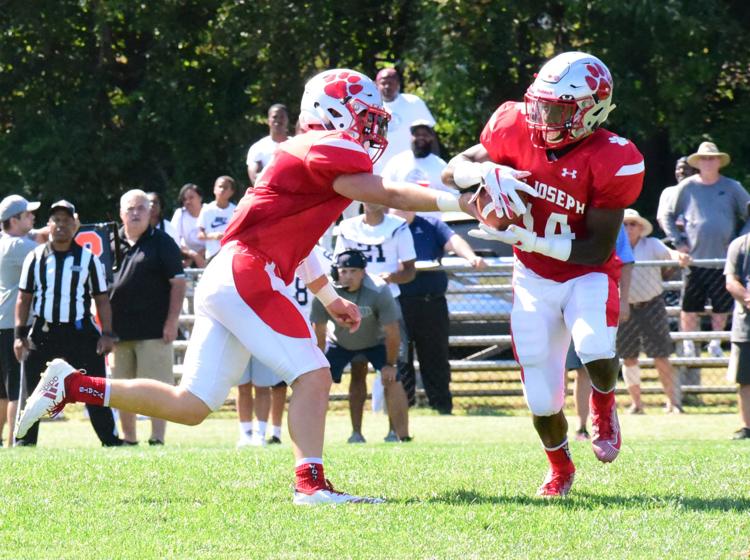 092219_gal_stjoes (7)