NORTH WILDWOOD – Taj Thweatt ended the first quarter with a breakaway, two-handed dunk for the Wildwood Catholic High School boys basketball team Wednesday night.
It put an exclamation mark on an opening eight minutes that delivered a clear message.
Whatever early-season malaise that had afflicted the Crusaders was gone.
Wildwood Catholic dominated from the start and beat St. Augustine 82-43 in a matchup of Cape-Atlantic League contenders. The Crusaders jumped to a 16-2 lead and were never threatened.
The 6 foot-8 Thweatt scored 28 points and grabbed 19 rebounds, while swingman Jacob Hopping sank six 3-pointers and finished with 22 points.
"We wanted to prove that we're not just one of the best teams in South Jersey," Hopping said. "We wanted to show we're one of the best teams in the state. We should be handling business."
Wednesday's game was one of the most anticipated of the regular season.
Fans lined up to enter Wildwood Catholic's tiny gym at 5 p.m. – two hours before tipoff.
The Crusaders (12-2) are ranked No. 2 in The Press Elite 11. St. Augustine (10-3) is ranked No. 3. Wildwood Catholic beat the Hermits in last year's Cape-Atlantic League title game. St. Augustine coach Paul Rodio had his tie off – a sign of the game's intensity – less than two minutes into the contest.
Despite its impressive record, Wildwood Catholic struggled at times in big games early this season.
Some players, notably Hopping, seemed to be searching to find their roles.
That is no longer the case.
"We're doing a lot of good things now that we weren't doing early in the year," Wildwood Catholic coach Dave DeWeese said. "
The Crusaders shared the ball and smothered the Hermits with a zone defense. Wildwood Catholic swingman DaSean Lopez set the defensive tone with two blocked shots in the opening moments.
Wildwood Catholic sank 10 of 15 shots in the first quarter, including 3 of 6 from beyond the 3-point line. The Crusaders led 23-8 after the first period.
"We played great," Thweatt, a West Virginia recruit, said. "Everybody was into to it. We just had to play hard. We like facing the hype."
Hopping sank two 3-pointers in the first quarter and three more in the second.
"In the beginning of the season, I wasn't shooting well," Hopping said. "That's not very normal. I didn't worry about it because my coach and my teammates kept telling me to keep shooting and keep shooting. They said 'You're going to make shots. That's what you do.' I started to get into my groove and finally it's coming back."
The 6-foot-8 Thweatt almost single-handedly made sure there would be no St. Augustine second-half comeback.
He seemed to grab every rebound and scored on several acrobatic drives to the basket.
The Crusaders never hit a lull. Junior guard Martin Anguelov (11 points) made two 3-pointers early in the fourth quarter as the Crusaders lead stretched to 80-41.
"They made every shot they could make early," St. Augustine coach Paul Rodio said. "It was amazing. There wasn't much we could do. We tried to play catchup. We're not built for that."
The game ended with a running clock because the Crusaders' lead exceeded 35 points.
No one was asking anymore what's wrong with Wildwood Catholic.
"We've been developing team chemistry bit by bit, and we've seen progress," DeWeese said. "You don't want to be great in December. You want to be great at the end of February and March."
The Crusaders appear to be on their way to that goal.
St. Augustine 8 15 16  4 - 43
Wildwood Catholic 23 19 23 17 – 82
SA – Delaney 11, Foreman 4, Palek 10, Jackson 6, Leo 5, Wescott 2, Horner 5
WC – White 14, Lopez 3, Hopping 22, Thweatt 28, Anguelov 11, Belansen 2,  
Wildwwood Cath St Aug Basketball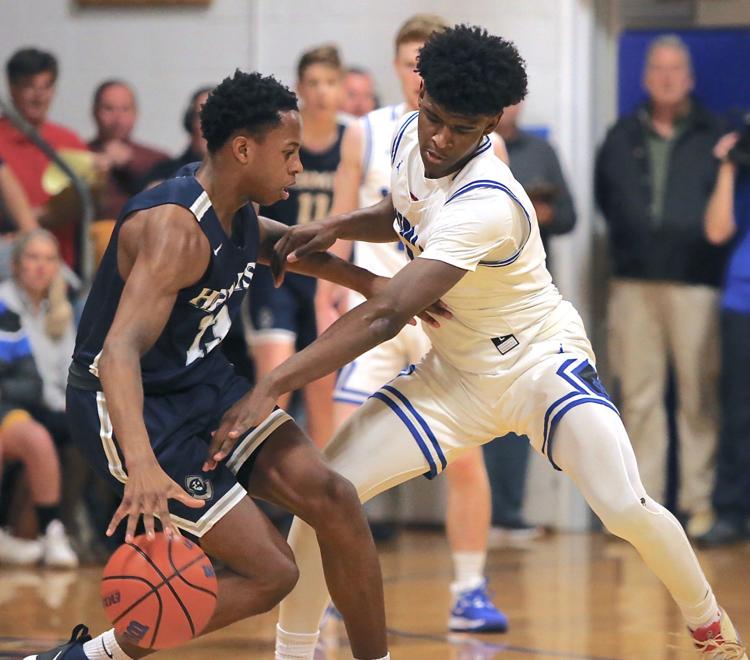 -- HIDE VERTICAL GALLERY ASSET TITLES --
Wildwwood Cath St Aug Basketball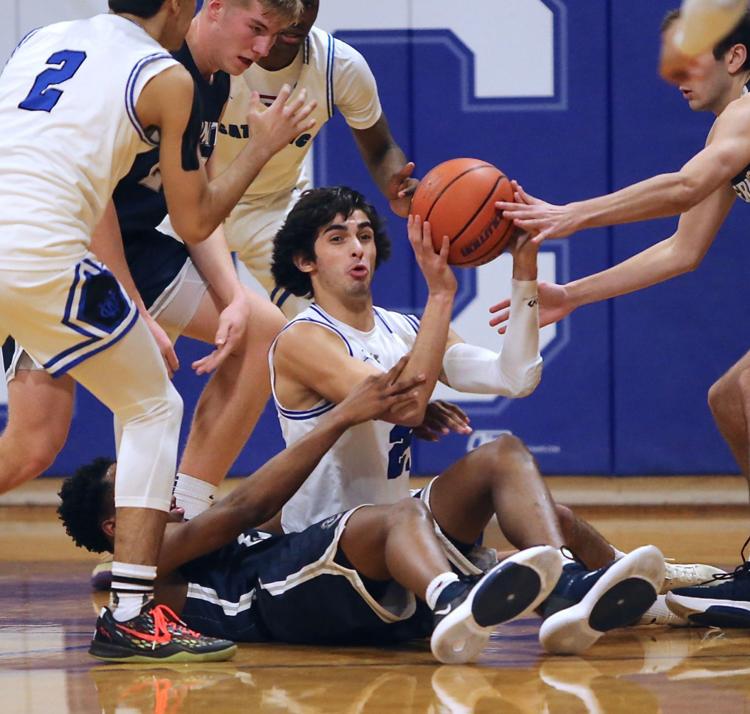 Wildwwood Cath St Aug Basketball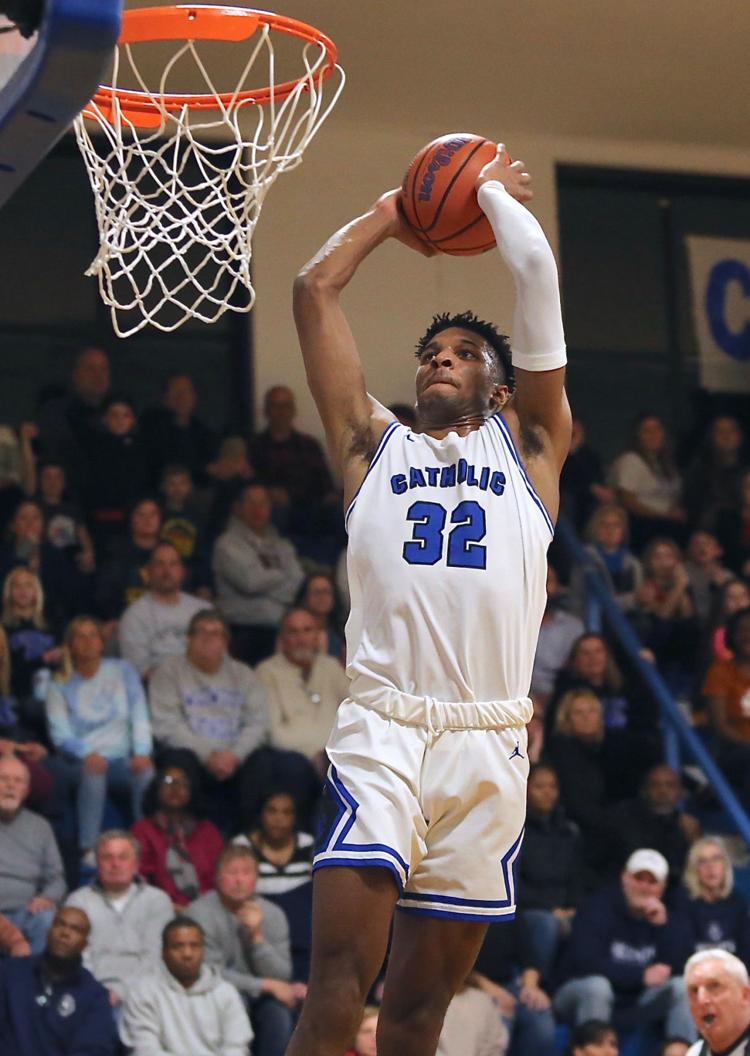 Wildwwood Cath St Aug Basketball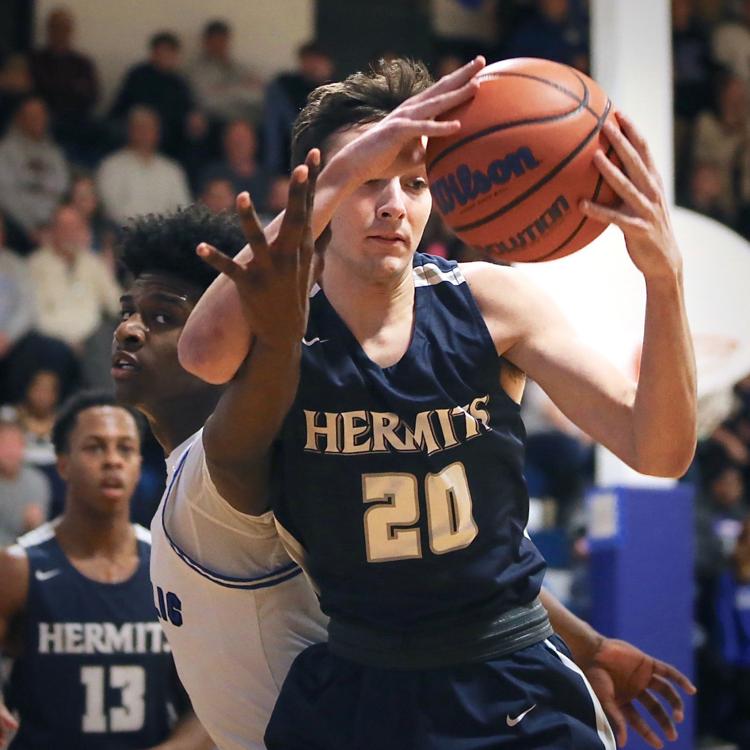 Wildwwood Cath St Aug Basketball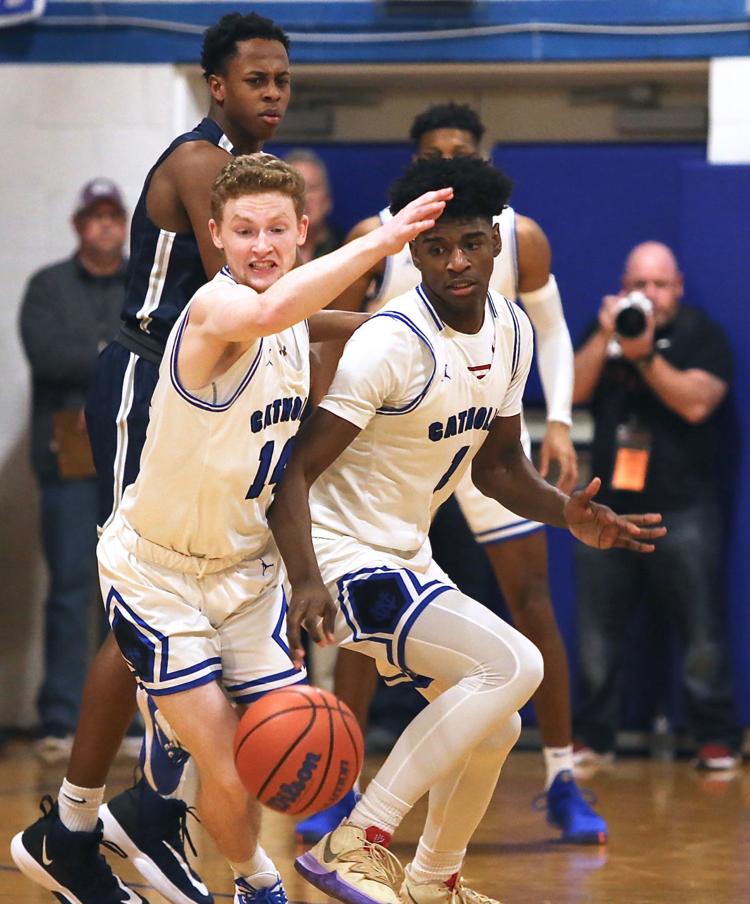 Wildwwood Cath St Aug Basketball
Wildwwood Cath St Aug Basketball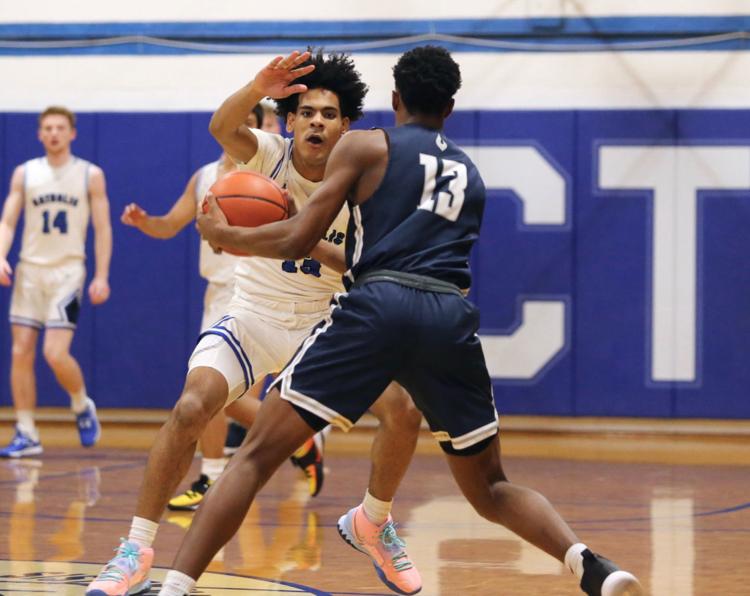 Wildwwood Cath St Aug Basketball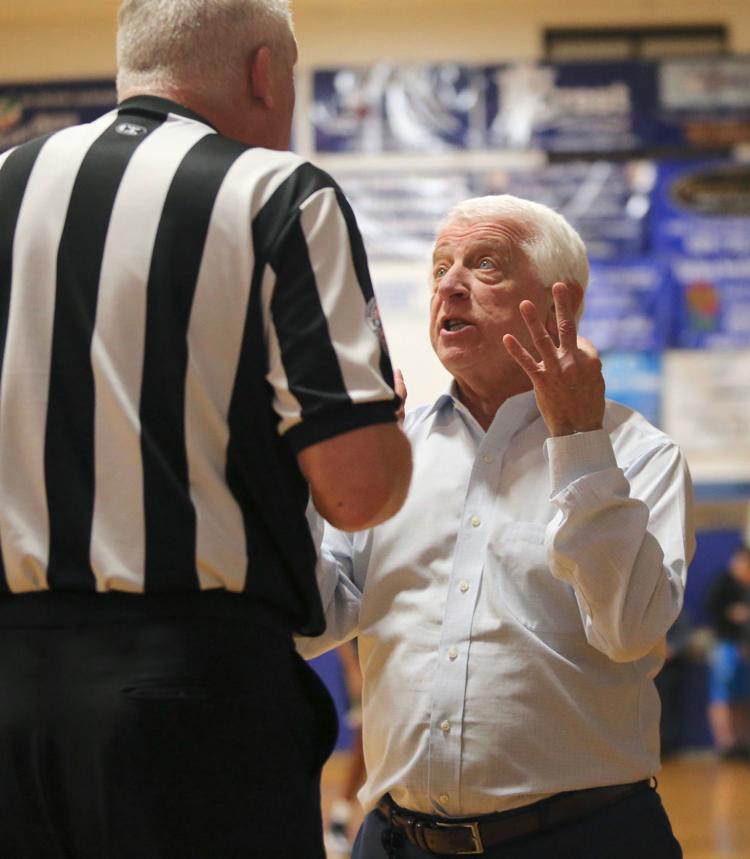 Wildwwood Cath St Aug Basketball
Wildwwood Cath St Aug Basketball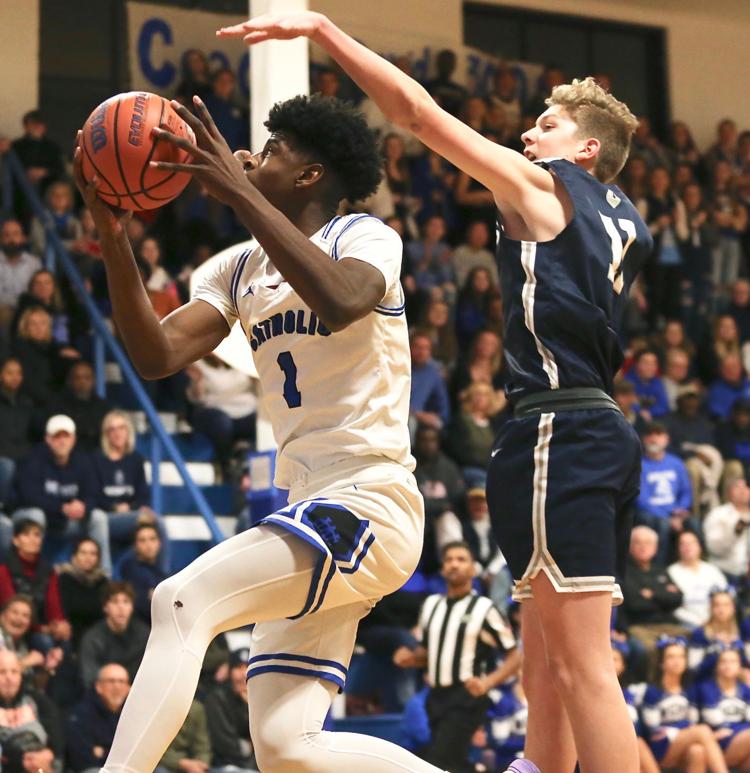 Wildwwood Cath St Aug Basketball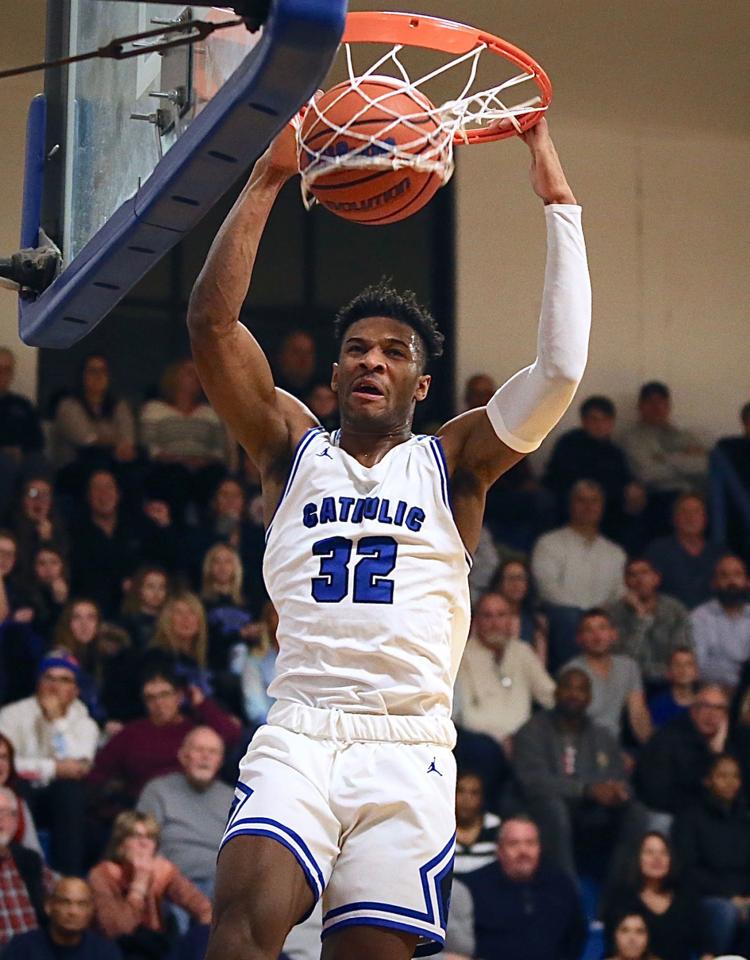 Wildwwood Cath St Aug Basketball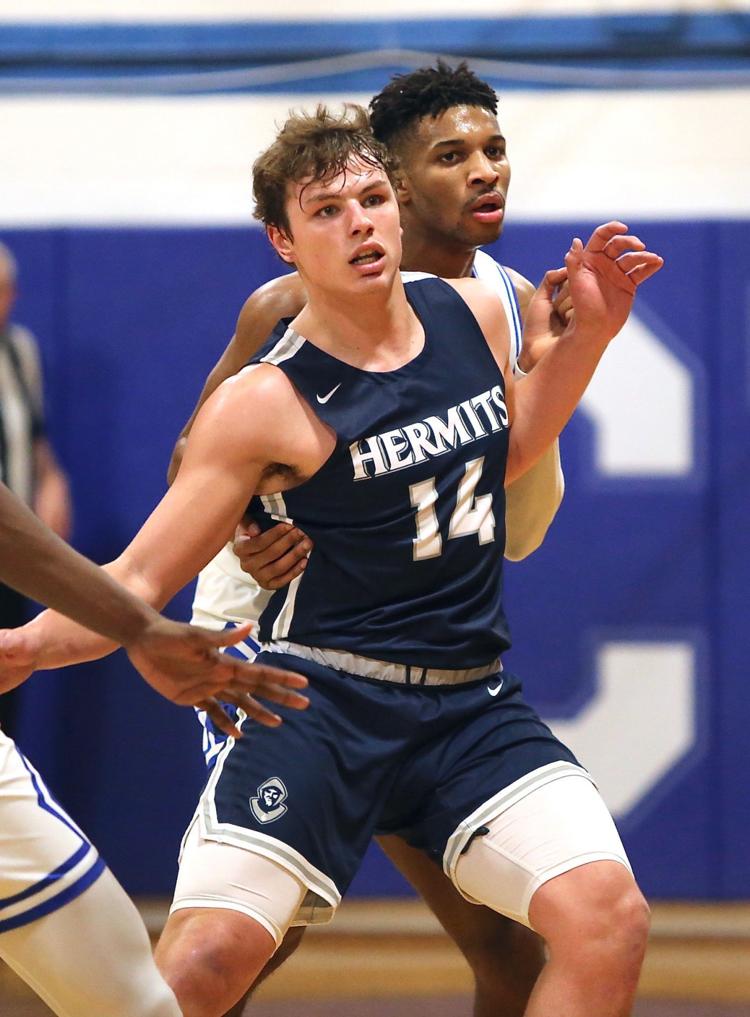 Wildwwood Cath St Aug Basketball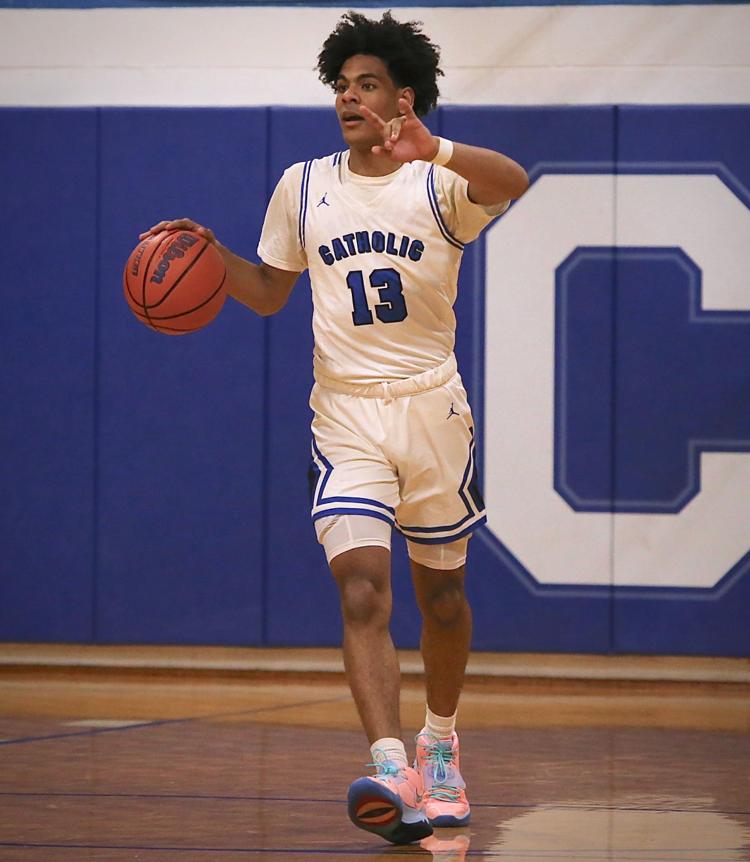 Wildwwood Cath St Aug Basketball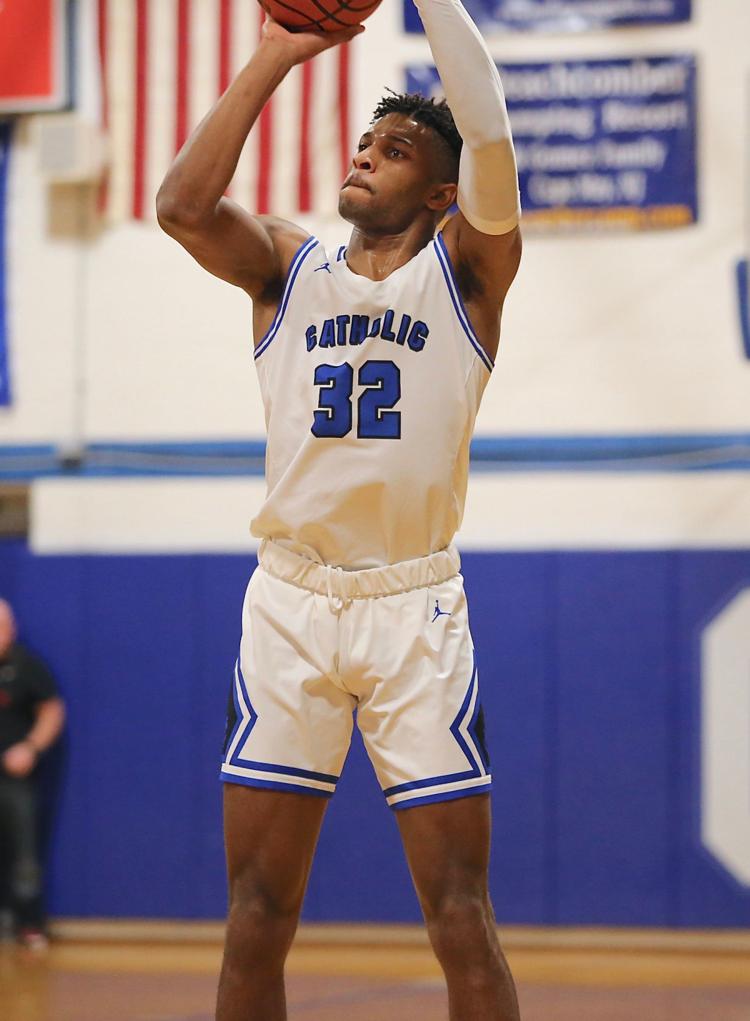 Wildwwood Cath St Aug Basketball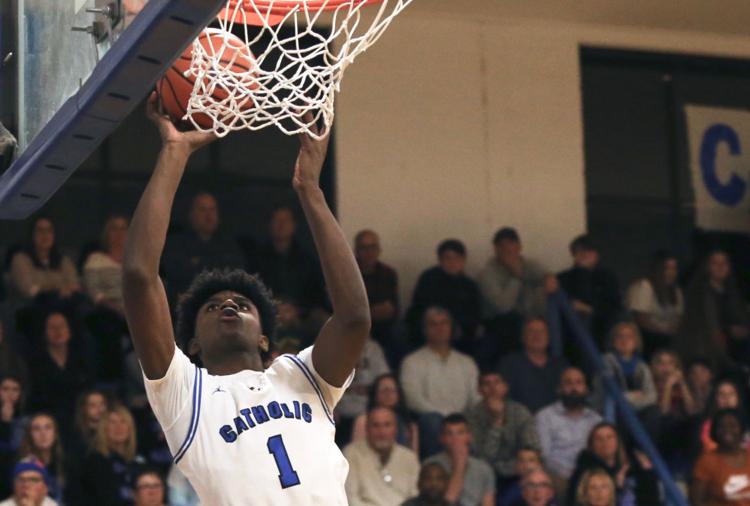 Wildwwood Cath St Aug Basketball
Wildwwood Cath St Aug Basketball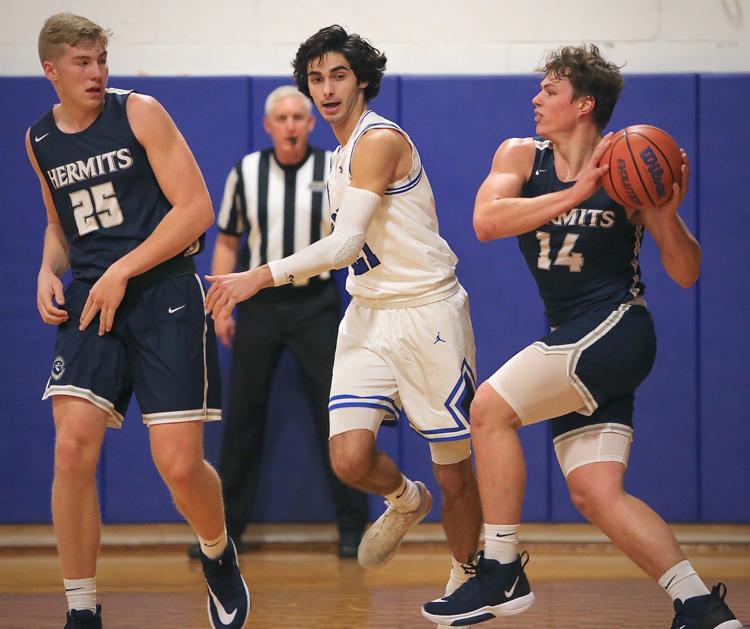 Wildwwood Cath St Aug Basketball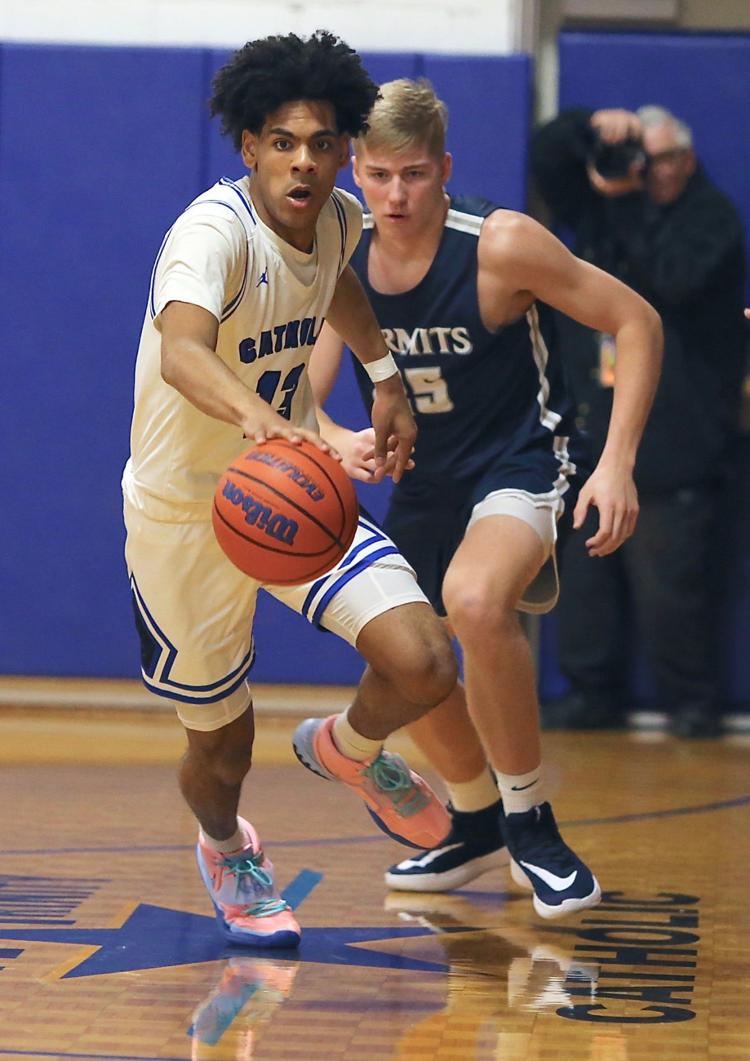 Wildwwood Cath St Aug Basketball