One of the most important developments of the preseason in area high school swimming is that Mainland Regional star Destin Lasco will not compete this season for the Mustangs.
Lasco, a senior at Mainland, is training for the U.S. Olympic Trials with PDR Swimming for Success, a United States Swimming Club in Philadelphia. The three-time Press Boys Swimmer of the Year will devote all his swim time to that goal.
"He's an exceptional talent, and his focus right now is to try to make the Olympic Team," Mainland Regional boys swimming coach Brian Booth said of Lasco. "We support him in it. We knew there was a possibility this would happen before he got here (as a freshman). We support him, and we're happy for him. When the Olympic Trials come up, there will be no bigger cheering for him than from Mainland."
Mainland has won four consectuive state Public B titles and five straight South Jersey championships. Lasco, one of the top high school swimmers in the nation the last three years, broke numerous national public school meters records in his three seasons with the Mustangs.
Sprinter Liam Garbutt, a senior, is the Mustangs' lone returning first-team Press All-Star. Garbutt won the 100-yard freestyle and had a relay win in February as Mainland beat Scotch Plains-Fanwood 98-72 in the state Public B title meet. The Mustangs ended the season ranked No. 4 in The Press Elite 11. Other returnees include seniors Charlie Sher and Evan Denn and juniors Cole Garbutt (Liam's brother) and James Bradley. Erik Truong and Skylor Booth (Brian's son) were also first-team All-Stars who graduated. Truong was a first-teamer all four years.
Mainland will open the season at home at 4 p.m. Tuesday against Rancocas Valley Regional.
"The goals are the same, and everyone is going to have to put up their fair share for us to be successful," Brian Booth said. "It'll take a total team effort. We'll try to build up the swimmers we have, to meet the expectations of what we did in the past."
Lasco will be missed for a variety of reasons.
"It goes without saying that we'll miss his leadership and swimming," Booth said. "Also, Destin was like a coach on the deck with his insight and knowledge of the sport."
Garbutt is now in a leadership role.
"We got down for a while thinking about what we lost, but now we're focusing on getting better as a team and seeing where we can go," said Liam Garbutt, an 18-year-old Linwood resident. "It's like an honor to have a leadership spot. I'll try to do my best at it. I'll try to help the team be the best it can be, and swim faster for myself."
Sher concentrated on the 400 freestyle last season but will also do the butterfly and sprints in 2019-20.
"We're doing well and enjoying it," said Sher, a 17-year-old Northfield resident. "We definitely got used to it (winning titles). You always have to try hard, and we'll have to try harder without Destin. I think everyone has gotten faster. We definitely expect to do well. Our freshmen are looking good. We lost a lot, but we've still got the speed, and we still got the muscle."
ABSEGAMI
Coach: Jim Winkler
2018-19 record: 1-6
What to watch: The Braves have a few more swimmers than they did last year but are a young team. Andrew Zheng, Joey Sica, Johnny Sahl and Adam Bailey will be among their leaders.
"We lost key swimmers but got a few more," Winkler said. "We went from 10 to 16, and we're mostly freshmen and sophomores. The future is bright for 'Gami boys swimming."
ATLANTIC CITY
Coach: Kris Ciuro
2018-19 record: 5-4
What to watch: The Vikings should improve with most of their 2018-19 team returning. Key returning scorers include Ryan Flynn, Kasey Nguyen, twins Luke and Ben Iannelli, Dustin Nguyen (Kasey's brother) and Jonah Mason. Jason Lieu and Justin Hoang are two freshman prospects.
"We're developing all our swimmers, and we're really excited to see where the senior leaders and freshmen will take us this year," Ciuro said. "All our swimmers have improved, and we're really excited for the season." Ciuro said.
EGG HARBOR TOWNSHIP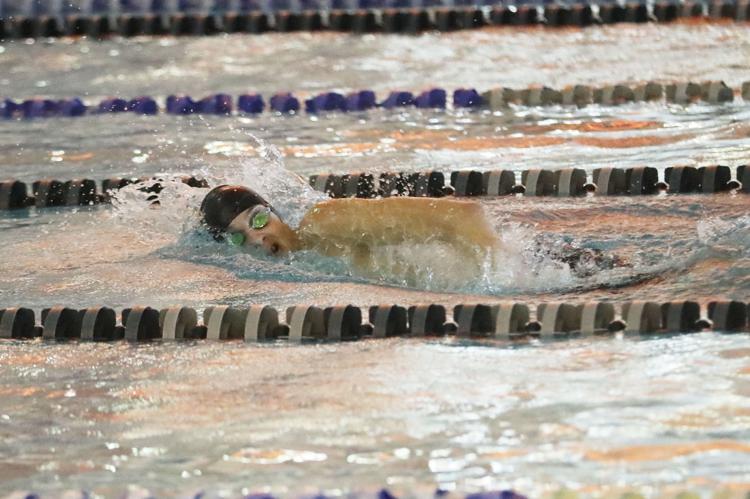 Coach: Mark Jamieson
2018-19 record: 7-2
What to watch: The Eagles have several leading swimmers back from last year's team, which beat Mainland Regional 96-74 and reached the South Jersey Public A final. Egg Harbor Township looks strong with seniors Joey Tepper, Winchester Ployratana and Ben Nguyen and could be the conference favorite.
EHT finished No. 3 in The Press Elite 11 last year, and Brandon Bell, Ethan Do, AJ Mallari, Andrew Dang and Connor Ammann will keep the team near the top in South Jersey. Joshua Dimayuga, and Kevin Lin will score points, too. Twins Leo and Alex Smilevski and Michael Wojciechowicz are promising freshmen.
"We have high expectations," Jamieson said. "We picked up where last year left off. They're excited, and we're looking forward to having fun and success. It helps me as a coach to have so much versatility. We have 11 seniors, and the leadership is very strong. We're hoping that pushes us over the top with big meets coming up."
MAINLAND REGIONAL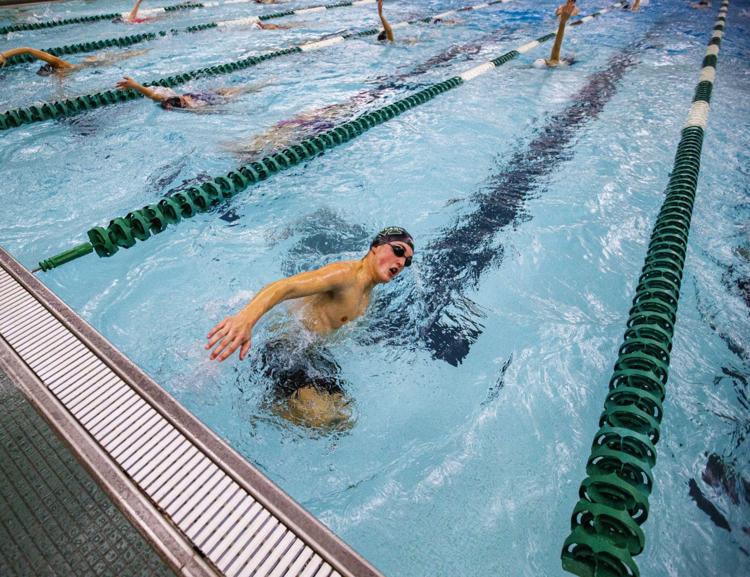 Coach: Brian Booth
2018-19 record: 12-2
What to watch: The Mustangs will be a contender, but Destin Lasco, the three-time Press Boys Swimmer of the Year, will not be on the team this winter. Mainland will have to get its scoring from other key swimmers, including Liam Garbutt, brother Cole Garbutt, Evan Denn, Charlie Sher and James Bradley. Some younger swimmers will help, too.
The Mustangs have won four consecutive state Public B championships but now must rebuild.
"The kids are excited," Booth said. "It'll definitely be a different experience than last year, but the kids are looking forward to it. We're not big even in numbers this year, and everyone on the team is being asked to contribute in some way."
MILLVILLE
Coach: Anthony Ganci
2018-19 record: 1-7
OCEAN CITY
Coach: Shane McGrath
2018-19 record: 9-4
What to watch: The Red Raiders graduated some key swimmers from a team that made the South Jersey Public B final last winter and ended up No. 6 in the Elite 11. Top returnees include Dolan Grisbaum, Tanner Driscoll and Ethan McCarron, plus Steve Gooden and Max Carter. Pat Armstrong, Matt Woodside and Michael Kelly are three promising freshmen.
"We have a solid team," McGrath said. "Like every year, we'll be as competitive as we can in the American Division. We want to swim our fastest times at the end of the season and be one of the strongest teams in South Jersey."
ST. AUGUSTINE PREP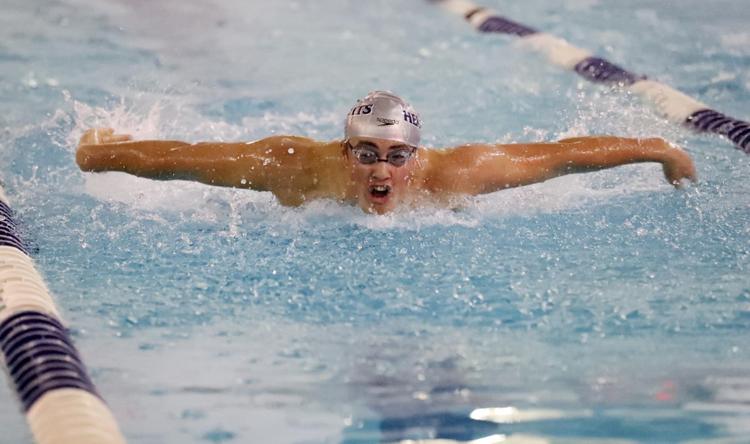 Coach: Jon Stinson
2018-19 record: 9-1
What to watch: The Prep will have to rebuild somewhat but should still be strong after having won the conference last year with wins over EHT and Mainland (both meets were 89-81). The Hermits' only loss last winter was to Christian Brothers Academy, 106-64 in the state Non-Public A championship meet. The Prep was No. 2 in the final Elite 11.
Top returnees include Wil Carpenter, Shane Washart, Dave Dileonardo and Jack Levari. Chris Medolla and Mason Lewis will strengthen the lineup.
"We graduated a lot of talent, so we'll see how things pan out with the new freshmen and with moving people around," Stinson said. "I think the conference will have some very strong teams."
VINELAND
Coach: Rich Del Valle
2018-19 record: 3-5
What to watch: The Fighting Clan have a smaller team than usual but could be competitive. Top scorers include Noah Jones, Lucas Merighi, Cassius Garcia, Cody Powell, Jason Wheeler and RJ Franchescini.
"We have only 14, and they're all pretty good swimmers, but it'll be tough," Del Valle said. "It'll be a building year."
BUENA REGIONAL
Coach: Amy Hammerstedt
2018-19 record: 3-4
What to watch: The Chiefs, a coed team, only returned five swimmers and have only 12 swimmers. On coed teams, boys and girls swim on the same team and compete in boys meets. Mitchell Butler and Aiden Santoro are the top returnees, along with Jackson Martello-Tubertini, Nicholas Zanghi, Veronica Butler and Taylor Bishop.
"It's definitely a building year, Hammerstedt said. "We're looking forward to seeing improvement."
CAPE MAY TECH
Coach: Matt McElroy
2018-19 record: 8-3
What to watch: Most are back for the Hawks, who should be competitive. Chris Porto, Anthony Paluch and Roman Voinea are three of the top scorers. Cape May Tech also has Steve Olson, Justin Lee, Calvin Nguyen, Jake Bryan, Jake Perez and David Wurtz.
"The guys have good attitudes, but we don't have experience," McElroy said. "We used to have more depth, but now we don't. Some of our guys have joined the beach patrol, and they have more confidence and are more athletic. It has made a big difference. It would be great to win our (Cape May) county meets, but there are some great other coaches."
CEDAR CREEK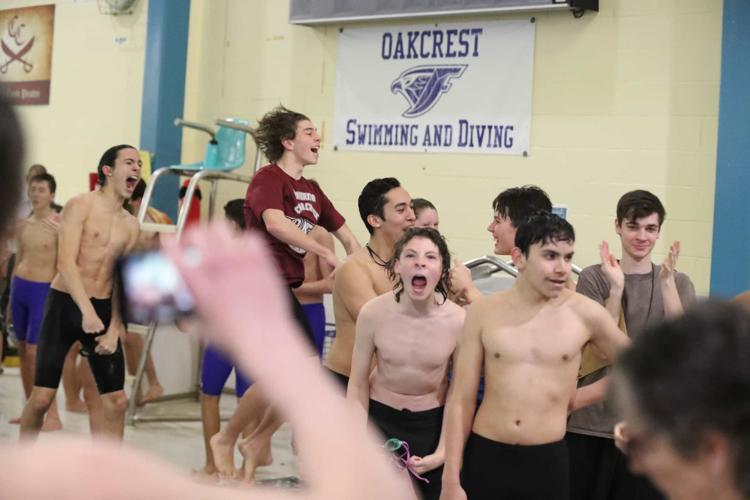 Coach: Lauren Ciccariello (first year)
2018-19 record: 9-1
What to watch: The Pirates will have to do some rebuilding after winning the conference title last year. Cedar Creek lost only to Barnegat 106-64 in the South Jersey Public C title meet. The Pirates should stay a winner with Nathan Goodrich, Omar Mohamed, Andres Carpio and Freddy Flores back. Other key swimmers include Mike Bolger, Da Khullar, Cole Culleny and David Gutierrez.
Ciccariello, a former Rancocas Valley Regional and Cabrini College swimmer, was a Cedar Creek boys and girls assistant for five years.
"They're looking to win again," Ciccariello said of the boys team. "We have a lot of young swimmers, but they're very talented, and we're hopeful of another CAL title."
MILLVILLE
Coach: Anthony Ganci
2018-19 record: 1-7
What to watch: The Thunderbolts have more swimmers than they did a year ago and will be looking to gain experience. Matthew Leahy, Jessi Karcher, Sean McCarthy, Daniel Laird and his freshman brother, Andrew Laird, are likely to be among their top swimmers.
"We have a lot of first-year swimmers, and they're not all freshmen," Ganci said. "We'll mold them and build them in the next couple of years. We'll keep improving throughout the year."
HOLY SPIRIT
Coach: Sari Carroll (first year)
2018-19 record: 2-5
What to watch: The Spartans were a coed team last winter due to low numbers but once again have separate boys and girls teams, as they did for nearly two decades. Holy Spirit graduated T.J. Given, who won the Meet of Champions 50-yard freestyle in March. Uderclassmen will lead this season's team.
The Spartans' returnees include Phillip Seeger, Mike Gaguski, Aidan Driscoll and Will Bradley. Twins Diego and Eduardo Taggert will add scoring. Sean Burns and Brad Stroby will join the team after the football season.
Carroll, the new coach of the Holy Spirit boys and girls teams, has coached club swimming at Brigantine Aquatic Center for 15 years. She was a volunteer assistant for the Absegami teams for five years.
"We have 10 kids, and we're hoping to get 12," Carroll said. "Even though the boys team is small, with expect them to be competitive."
LOWER CAPE MAY REGIONAL
Coach: Brittany O'Donnell
2018-19 record: 2-7
What to watch: The Caper Tigers will be led by Max Souder and Zeb Hinker, Mark Ryan and Justin Melli.
"Those four have the ability to compete in relays, and in an individual standpoint could find a lot of success," O'Donnell said.
MIDDLE TOWNSHIP
Coach: Dede Bosacco
2018-19 record: 5-5
What to watch: The Panthers lost only one to graduation and should be a conference contender. Top scorers include Brendon Bartha, Travis McCray, Martynas Bartnikas, Riley Campbell and Kai Wood. Johnny Lombardelli and Jorge Carmona will help make Middle a winner.
"We have 20 on the team, the most in about six years," Bosacco said. "We have eight first-year swimmers who are also very athletic three-sport athletes. They're such hard workers. We're looking to improve our record."
OAKCREST
Coach: Mike Demarest
2018-19 record: 6-5
What to watch: The Falcons had to rebuild last year after winning their third straight conference title and the South Jersey Public C crown in 2018. This year's team should contend with returnees Garrett LaRoche, Eric Weeks and Andrew Thompson. Scott Morgan and David Connelley will help keep Oakcrest competitive. Demarest said that freshmen Nathan Ranger and Nick Kurtanidze will be big contributors.
"We're hoping to be competitive in the conference," Demarest said. "With veteran guys and new swimmers, I think we have a chance this year."
WILDWOOD CATHOLIC
Coach: Chris Gamble
2018-19 record: 1-7
What to watch: The Crusaders, a coed team, are led by sprint freestyler Grace Stuart. Scorers include Leilani Wong, Cole Diller, Rosie Peters, Diana Cruz, Annika Marks, Allie Fiore, James Sawyer and Amanda Bogle.
"We're looking to have a fun competitive season as we continue learning the sport," Gamble said.
BARNEGAT
Co-Coaches: Emily Cherry and Rebecca Kane
2018-19 record: 10-2
What to watch: The Bengals lost a few key scorers to graduation after winning the program's first South Jersey Public C championship last winter. But Barnegat also returns several swimmers and should remain a contender.
Austin Cappuccio, Kaden Jason and Josh Hutton will be among the leading swimmers. Tyler Grant, Logan Germano, Ethan Sackett and Gavin Wheeler will help keep the team a winner, along with Joe Fiorentino, Declan Lustenberger, Ryan Schager and Justin Sullivan. Newcomers include Brandon Bermudez, Pauly D'Aloia and Collin Zarenkiewicz.
"We lost a lot of seniors, but we have a good core group returning," Cherry said. "After the excitement of last season, they're continuing to work hard and continuing to make an impact.
Kane called the team a hard-working group with a positive attitude "I'm excited to see what we can do," Kane said. "We have a lot of great leaders, and they're amping up the younger swimmers to get them ready."
LACEY TOWNSHIP
Coach: Brian Keelan
2018-19 record: 5-5
What to watch: The Lions graduated only one senior last year and will be competitive. The scoring leaders include Eric Burke, Sean Cook, Lucas Whelan, Michael Spina and Peter VanDerWerf. Colin Hammer, Peter D'Adamo, Vladamir Bravo-Perez, Colton Connolly and Quinn Reimer will add points. Newcomers include Kieran McGovern, Kevin Zilenas and Mazzen Abdul Hakiem.
"We have 21 on the team, the most in over five years," Keelan said. "The team has grown a great deal in the last year. They're maturing, and they're ready to start racing. The guys are excited, and we'll take our best swing at winning the division (Shore Conference B South) title."
SOUTHERN REGIONAL
Coach: Patrick Craig
2018-19 record: 5-4
What to watch: The Rams returned 24 swimmers this year and have nine newcomers. Southern has Jackson Hughes, Kristian Werner, Russell Hill, Beck Jaffe, Aidan McInerney and Sean White. Austin Widmer, Noah Hanvey and Zach Girgenti will add points.
"I think it will be a strong season," Craig said. "Last year, there were a lot of changes (in Craig's first season as head coach), and we were getting a lot of new things straightened out. The team feels it has some unfinished business. We had some tough losses that were eating away at them, and we want to do better this year."
CUMBERLAND REGIONAL
Coach: Rich Husted
2018-19 record: 6-5
What to watch: The Colts return four leading swimmers: Kyle Coll, Will Taguwa, Liam Quick and Chris Colson. Isaiah Colson, Chris' freshman brother, is a good prospect.
"Everyone who was strong last year for us is back," Husted said. "I think we'll improve on last year's record. I think we'll be more competitive with improvement in our outside lanes (swimmers who might not win races but could score). We have a shot at making the playoffs this year."