Each Monday of the high school football season The Press will pick high school football MVPs from the previous weekend's games.
Jaiden Abrams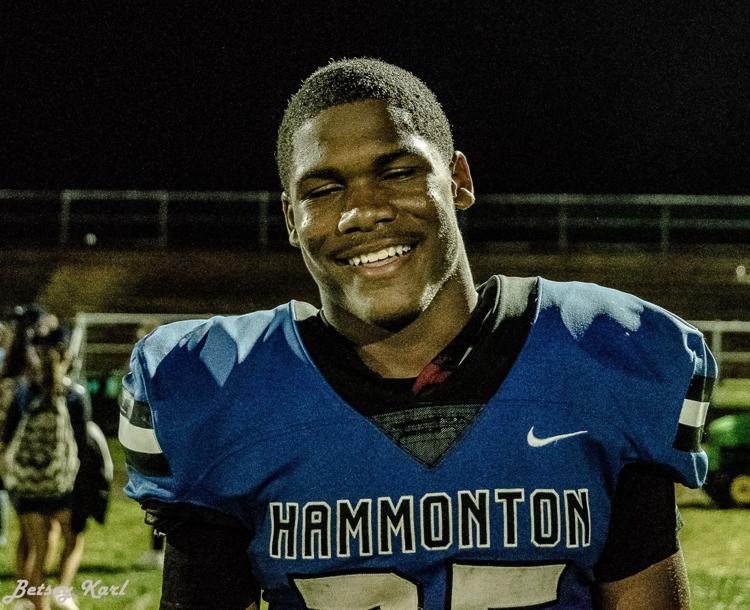 Jaiden Abrams
Hammonton
The junior running back ran 16 times for 193 yards and three touchdowns as Hammonton beat Oakcrest 51-12. Hammonton (1-0) plays at Timber Creek on Friday.
Miles Sapp
Miles Sapp
Middle Township
The senior wide receiver playing in his first varsity football game caught three passes for 30 yards and two touchdowns as the Panthers beat Cumberland Regional 35-8. The 6-foot-3, 185-pound Sapp also played linebacker, where he made six tackles, had a sack for a safety and recovered two fumbles. Middle (1-0) hosts Wildwood (0-0) 6 p.m Friday.
Ja'briel Mace
Ja'briel Mace
Mainland Regional
The freshman running back ran for four touchdowns as the Mustangs beat Overbrook 35-0. Mace carried 12 times for 99 yards. Mainland (1-0) plays at Absegami (0-0) 6 p.m Friday.
Jaiden Brown
Jaiden Brown
Southern Regional
The sophomore running back ran 17 times for 138 yards and a touchdown as the Rams neat Nottingham 21-0. Southern (1-0) hosts Toms River North (1-0) 7 p.m. Friday.