There's a reason Coldwell Banker – Sol Needles in Cape May has sold more real estate and has had more Million Dollar Sales Award recipients than ANY other real estate office in town. Coldwell Banker- Sol Needles manages to maintain the feeling of a small, family-run real estate business, while offering modern tools to help you find the perfect home or rental property in Cape May County and they have been doing so for over 118 years!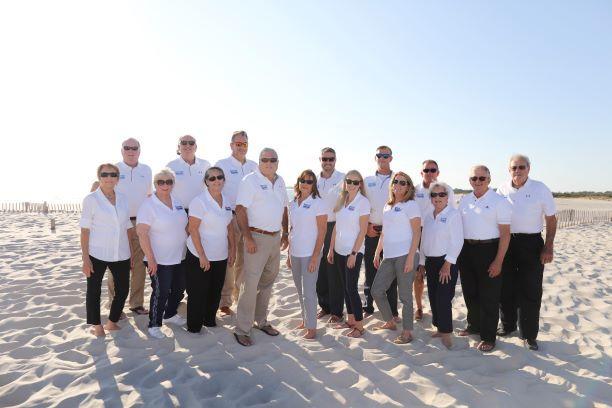 When Sol Needles opened Cape May's first real estate company in 1901, he could have never predicted that 118 years later it would still be operating as one of the most trusted real estate companies in town, run by the same family, five generations strong. In 1987, Sol Needles Agency joined with Coldwell Banker, adding national recognition to an already powerful brand.   They are a trusted staple in the community, located in the Washington Street Mall still to this day. 
The Coldwell Banker Sol Needles Real Estate office has grown from a two-person operation to a multi-agent real estate business.  The best part is they are capable of taking care of all of your real estate needs, all while still being able to maintain the feeling of a small, family-run business. Coldwell Banker Sol Needles Real Estate was the first real estate office in Cape May to computerize operations, taking the lead in coordinating the rental process among local offices. Today's market is more fast-paced and dynamic than ever before, and you need a Realtor who knows how to navigate it.  Rest assured that when you deal with Coldwell Banker, you're getting a mix of expertise and experience sprinkled in with a very friendly team of real estate agents. 
Today the business is now into the 5th Generation, as Chris Bezaire, Michael Gleeson, and Kasey Tomlin, all of whom are Sol Needles, Great -Great Grandchildren, are continuing in the tradition.  Their agent's, exceptional knowledge of the market in Cape May coupled with their seasoned insider's expertise having lived in and sold numerous properties throughout the area make them the unequivocal go-to resource for all your real estate needs. So whether you want a quaint vacation home in West Cape May or an exceptional luxury residence in Cape May Point, Coldwell Banker Sol Needles agents know everything there is to know about locations, value, property types, pricing, building requirements and zoning – not to mention every possible local attraction to entertain you and your family while you are in Cape May. They thoroughly love what they do, and enjoy the fantastic people they get to meet every day – many of whom become their neighbors and friends.
In addition to being experts in real estate and the Cape May Market, they understand that real estate is still a "people business".  Members of the team are also involved with community organizations such as the -- Exit Zero Jazz Festival, The Cape May Chamber of Commerce, Cape May Stage, the Fire Department, The Cape May Planning Board, The Mid-Atlantic Center for the Arts and Humanities, and the non-profit Family Promise. When you work with an agent from Coldwell Banker Sol Needles Real Estate you are getting the best in local knowledge, technology and friendly, professional service.
Sol Needles Real Estate has approximately 400 vacation rental listings in Cape May, West Cape May and Cape May Point. They offer accommodations from tiny studio apartments to sprawling 16 bedroom homes, properties with pools, and properties with endless ocean views. So, if you are looking for seasoned, professional, hardworking real estate agents who know how to get the job done, then choose Coldwell Banker Sol Needles.  Allow us to put our expertise to work for you.