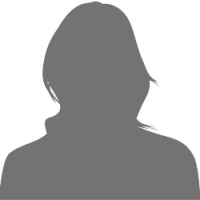 Amanda Auble
Staff Writer
ABSECON — According to Connie Havens, the tiny computer chip that syncs music to the flashing green Christmas trees, multicolored candy canes …
ATLANTIC CITY — A 52-year-old city man was arrested Sunday and charged in four commercial burglaries, police said Friday.
ATLANTIC CITY — Steel Pier owner Anthony Catanoso was awarded the first annual Sen. Jim Whelan Leadership honor Wednesday during the New Jerse…
Bed Bath and Beyond plans to close its Vineland location after more than 16 years at the Cumberland Mall.
SEA ISLE CITY — Officials know where in a 54th Street duplex last week's massive fire started but have not determined the cause of the blaze t…
Atlantic County officials announced Tuesday that a leading aeronautical university has agreed to partner with them to help plan a county aviat…
Due to the weather conditions, all afterschool and evening activities are cancelled at the following locations:
ATLANTIC CITY — The morning after federal investigators spent several hours searching his home and removing potential evidence, it was busines…
PLEASANTVILLE — Police are investigating an alleged attempted robbery Monday night in Atlantic City Cemetery.
Shortly after 8:30 a.m. Tuesday, Mayor Frank Gilliam emerged from his Ohio Avenue home, politely declined to comment on the previous day's hap…
View all