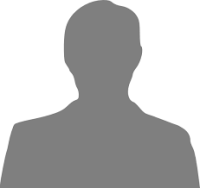 Ahmad Austin
Staff Writer
ABSECON — The third annual Bill Walsh Past, Present, Future Alumni Flag Warrior Championship was held Saturday evening at Holy Spirit High School.
Phil Ritchie was out to prove something this year.
The third annual "48 Blocks" weekend began Friday with a kick-off party at Cajun barbecue restaurant Bourré.
Below is a list of The Press Boys Tennis All-Stars
Pomatto Egg Harbor Township High School discus thrower Michaela Pomatto
The Cumberland County College baseball team will hold a parade Wednesday to celebrate its recent National Junior College Athletic Association …
Holy Spirit's TJ Given and Oakcrest's Brielle Smith were named winners of the Nichterlein-McCabe Old Grad Award during a June 3 luncheon at Gr…
Cedar Creek High School's Luke Vaks made his decision for the next chapter of his baseball career.
The second day of the Group II, III and Non-Public A track and field championships at Central Regional High School saw two local athletes win …
Four Cape-Atlantic League individuals and one relay team won Friday on the opening day of the two-day state track and field championship meets.
View all