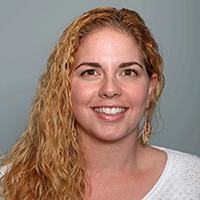 Claire Lowe
Staff Writer
Bio

I began covering South Jersey in 2008 after graduating from Rowan University with a degree in journalism. I joined The Press in 2015. In 2013, I was awarded a NJPA award for feature writing as a reporter for The Current of Hamilton Township.
GALLOWAY TOWNSHIP — Stockton University is moving forward with purchasing off-campus dorms it currently leases, adding about 40 rooms to its p…
HAMMONTON — Tom Ricca is a lot of things: a proud father, a hardworking business owner, an energetic former WWE wrestler, and now, a champion …
Stockton University's Board of Trustees has approved a resolution authorizing the purchase of 421 Chris Gaupp Drive, property it is paying $57…
BRIGANTINE — As enrollment has dropped under 500 and state aid has decreased, one school may be all that's needed for the island's elementary …
Current high school juniors and seniors will have a clear path to graduation while the state develops a standardized testing plan to replace t…
Congressman Jeff Van Drew, D-2nd
GALLOWAY TOWNSHIP — Newly seated U.S. Rep. Jeff Van Drew will give the commencement speech to Stockton University's 2019 graduates, the colleg…
This school year, 513 young, undocumented immigrants were able to attend college because of $1.6 million in aid provided through the state.
PLEASANTVILLE — The school district will face another tough budget year due to salary increases coupled with state aid losses, auditor Mike Ga…
View all