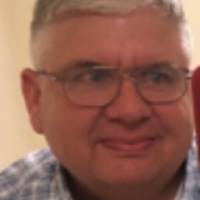 Charles Schroeder
Line Editor
Bio

I've worked at newspapers since 1985. Mostly in N.J., but with an eight-year pit stop in N.C. I've been at The Press since 1997.
Martin Truex's approach to Talladega Superspeedway is straightforward: Do your best, hope for the best.
Martin Truex Jr. gets to shake off another disappointing Daytona International Speedway run with a trip to Las Vegas and its 1.5-mile racetrack.
There are very few holes in Martin Truex Jr.'s NASCAR resume these days.
Fewer than three months after coming up just short in his bid to win a second NASCAR Cup championship, Martin Truex Jr. goes back to work this…
Martin Truex Jr. knows his way around Homestead-Miami Speedway better than most.
New Hampshire Motor Speedway has long been one of Martin Truex Jr.'s favorite racetracks.
SAN DIEGO — Andrew McCutchen tore his ACL in a rundown and will miss the rest of the season, causing the NL East-leading Philadelphia Phillies…
Jordan Howard arrived in Philadelphia as a former Pro Bowler with 48 games, 788 carries and 1,876 offensive snaps over three seasons for the E…
Philadelphia Flyers general manager Chuck Fletcher threw down his first gauntlet of the offseason Monday night as the club acquired center Kev…
The start of Matt Szczur's 2019 season was delayed while he recovered from an injury suffered last seson.
View all