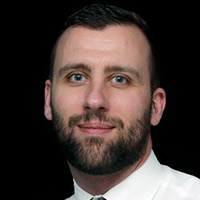 David Danzis
Staff Writer
Bio

I cover Atlantic City government and the casino industry since joining The Press in early 2018. I formerly worked as a politics & government reporter for NJ Herald and received the First Amendment: Art Weissman Memorial NJPA Award two years in a row.
ATLANTIC CITY — For the first time since it was formed last year, the public will have an opportunity to review and weigh-in on the goals and …
ATLANTIC CITY — Nearly 2,500 workers are in the process of unionizing following last summer's dual casino openings in the seaside resort.
One of New Jersey's strongest gaming advocates is prepared to fight the federal government, again, over a recent U.S. Department of Justice me…
ATLANTIC CITY — Mike Epps takes his new role personally.
ATLANTIC CITY — Mayor Frank Gilliam Jr. left the scene of an early-morning brawl outside a casino nightclub in November in his city-issued bla…
ATLANTIC CITY — The opening of two new casino properties, the introduction of legalized sports betting and the continuous growth of internet w…
ATLANTIC CITY — Embattled Mayor Frank Gilliam Jr. begins 2019 facing a litany of issues, none of which the city's chief executive has much con…
ATLANTIC CITY — There are signs of trouble at Ocean Resort Casino, the $2.4 billion Boardwalk megaresort heralded as being a key part of the s…
ATLANTIC CITY — Eighteen police officers, some nearing retirement, have filed a lawsuit against the state and the city to receive payment for …
ATLANTIC CITY — The Casino Control Commission named Alisa Cooper, a native of the resort, as vice chair for 2019.
View all