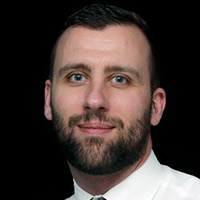 David Danzis
Staff Writer
Bio

I cover Atlantic City government and the casino industry since joining The Press in early 2018. I formerly worked as a politics & government reporter for NJ Herald and received the First Amendment: Art Weissman Memorial NJPA Award two years in a row.
ATLANTIC CITY — The Casino Reinvestment Development Authority adopted its vacant rooming house conversion plan Tuesday and entered into a loan…
ATLANTIC CITY — Five state regulatory bodies have already approved the merger of Caesars Entertainment Corp. and Eldorado Resorts Inc., with N…
ATLANTIC CITY — Surrounded by friends, family and supporters inside the Civil Rights Garden, Pamela Thomas-Fields formally kicked off her camp…
On March 31, registered voters will decide whether to change Atlantic City's form of government. The yes-or-no ballot question will ask voters…
ATLANTIC CITY — The citywide property revaluation that started in 2019 is complete, and property owners should soon receive letters about thei…
ATLANTIC CITY — A Democratic candidate is looking to make history and become the first woman elected mayor in the city's history.
ATLANTIC CITY — Generous federal tax incentives are attracting investors and developers to the city with visions of creating a cybersecurity c…
Sentencing for the former Atlantic City mayor who pleaded guilty to wire fraud in federal court last year has been rescheduled a second time.
ATLANTIC CITY — The casino industry started the new year on the right foot by extending its streak of gaming revenue increases to 20 consecuti…
ATLANTIC CITY — A judge will hear from opponents of a proposed change to the city's form of government but rejected a request for a temporary …
View all