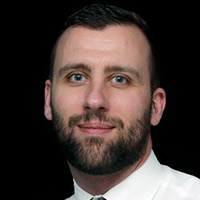 David Danzis
Bio

I cover Atlantic City government and the casino industry since joining The Press in early 2018. I formerly worked as a politics & government reporter for NJ Herald and received the First Amendment: Art Weissman Memorial NJPA Award two years in a row.
ATLANTIC CITY — The newly formed Executive Council operates behind closed doors, but several members are open to the possibility of allowing m…
Forget going to TripAdvisor or Yelp, avoid the casino insider blogs and skip the hassle of trying to wrangle friends together for a last-minut…
Joe and Barbara Arnashus, of Toms River, started the Everything AC Casinos (Atlantic City) Facebook page in 2016. Today, the group connects ne…
ATLANTIC CITY — A new addition to the relatively quiet Chelsea Heights neighborhood is wearing out its welcome with some residents.
ATLANTIC CITY — Casino revenue was up more than 13 percent for the month of October compared to the same period last year.
ATLANTIC CITY — The Coastal Tower at Harrah's is getting a multimillion dollar facelift, with the first rooms and suites to be available next year.
ATLANTIC CITY — An investigation into the Sunday morning fight involving the mayor and a councilman outside a casino nightclub has been moved …
ATLANTIC CITY — The top state official overseeing the takeover of the city is concerned about reports of the mayor and a councilman being invo…
ATLANTIC CITY — The mayor and an at-large councilman were involved in a fight with several other people outside a casino nightclub early Sunda…
ATLANTIC CITY — Residents may soon have the ability to address neighborhood concerns directly to Police Department supervisors as part of an o…
View all