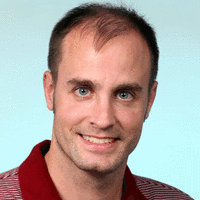 Dan Grote
Print Director
Bio

Press copy editor since 2006, copy desk chief since 2014. Masters in journalism from Temple University, 2006. My weekly comics blog, Wednesday Morning Quarterback, appears Wednesday mornings at PressofAC.com.
You've caught me at a busy time. I'm in the middle of two days of recording three podcasts, writing an article, scheduling social media and ar…
ATLANTIC CITY — A new comics and pop culture convention is coming to the Showboat.
CAPE MAY COURT HOUSE — Cape May County Prosecutor Jeffrey Sutherland on Friday announced indictments against 23 people in a monthslong narcoti…
Road construction will continue next week on Washington Avenue in Egg Harbor Township and Pleasantville, Atlantic County officials said Friday.
Every once in a while, our Hometown editor, Luci Drake, forwards us an email like this:
The guys return to record one more podcast where they discussed this current season of "It's Always Sunny in Philadelphia" as well as the newe…
The guys return for one final podcast to discuss this current season of It's Always Sunny in Philadelphia, American Vandal, Maniac and more.
HAMILTON TOWNSHIP — The owner of the company the township hired last year to provide animal control services is recommending the township repl…
MIDDLE TOWNSHIP — Township Committee plans to go out to bid in October on a new dog park for Rio Grande, backed by open space funding from Cap…
BRIGANTINE — City Council adopted four ordinances Aug. 15 that aim to create affordable housing opportunities in the city.
View all