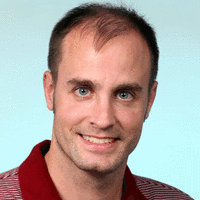 Dan Grote
Print Director
Bio

Press copy editor since 2006, copy desk chief since 2014. Masters in journalism from Temple University, 2006. My weekly comics blog, Wednesday Morning Quarterback, appears Wednesday mornings at PressofAC.com.
ATLANTIC CITY — Police are looking for suspects after two men were shot at Wednesday night.
Battle of the Bras serves as Caesars' grand finale of its two-month-long fundraising campaign to support Making Strides Against Breast Cancer …
Former Holy Spirit High School head football coach Bill Walsh died Friday morning at his Galloway Township home after a battle with Lou Gehrig…
Candidates for political office in South Jersey — from school boards to State Senate.
View all