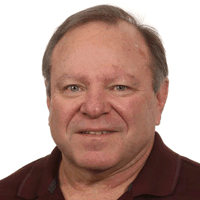 David Weinberg
Sportswriter/columnist
Bio

Member of The Press sports staff since 1986, starting my 27th season as The Press Eagles' beat writer. Also cover boxing, MMA, golf, high school sports and everything else.
PHILADELPHIA — The Eagles are dealing with so many injuries that coach Doug Pederson made the unusual decision to scale back the team's practi…
The referee who forced a Buena Regional High School wrestler to cut his dreadlocks during a match in December has been suspended for two years…
The Philadelphia Eagles' offense could remain short-handed for the next game or two.
Foot injuries are not supposed to be contagious.
Vineland High School graduate Jamil Demby made his regular-season NFL debut Sunday for Los Angeles in the Rams' 27-9 victory over New Orleans.
Philadelphia Eagles coach Doug Pederson had to make a lot of revisions to his play sheet Sunday night.
Prediction: Eagles fall to 1-1.
PHILADELPHIA — Corey Clement was the odd running back out for the Eagles last week.
Background: 6-foot-4, 334 pounds ... 24 years old. ... First season with Eagles as undrafted rookie free agent from Stanford. ... College team…
Darren Ford's been a professional baseball player for 15 years.
View all