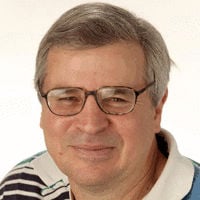 Guy Gargan
Staff Writer
Bio

I've been at The Press since January of 1983. I cover all sports in general, but mostly lifeguard racing, and high school field hockey, football, swimming, basketball, crew, baseball and softball.
William Paterson University's Sean Smith scored 35 points to lead the Pioneers men's basketball team to an 80-71 win over visiting Stockton Un…
Reese Bloomstead led the way as the Ocean City High School field hockey team returned to its championship form this fall.
The Stockton University men's basketball team went on a 15-0 run in the second half and beat rival Rowan University 67-58 on Wednesday in Gall…
FREIRE Rhian Freire 2018 Cedar Creek H.S. field hockey team
PICARDI Liz Picardi 2018 Absegami H.S. field hockey team
BRACKEN Reese Bracken 2018 Lower Cape May Regional H.S. field hockey team
BRILES Kim Briles Cedar Creek H.S. field hockey coach
The Atlantic Cape Community College men's basketball team beat host Sussex County Community College 83-69 Saturday in a Garden State Athletic …
The high school swimming season is less than a week away, and the area's great tradition in the sport will continue.
View all