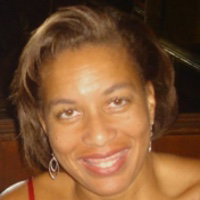 Gail Wilson
Presentation Editor
Bio

Held several positions at The Press including staff writer, entertainment editor, creator and longtime editor of teen section Generation Next.
Dear Franny The Shopaholic: I just can't believe the price of normal old-fashioned light bulbs in 100-, 75-, 60- or 40-watt. I dislike the ene…
It is the most desolate place I have ever seen.
Location images of Love & Friendship, a Jane Austen film adaptation starring Kate Bekinsdale and Chloe Sevigny, directed by Whit Stillman.
2009: "In the next 100 days, our bipartisan outreach will be so successful that John Boehner will consider becoming a Democrat. After all, we …
Laura Gordon with some of her own dogs -- Nicki Sixx, Beau, Randy Rhodes, Elsa, Luke Skywalker and Belle -- at home in Madera, Calif., on Apri…
Spring cleaning is upon us, and here are some do's and don'ts. (Fotolia)
A screenshot from "Star Fox Zero." (Nintendo)
A screenshot from "Star Fox Guard." (Nintendo)
View all