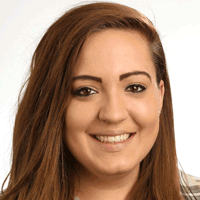 Hanna Schweder
Bio

Attended college in Rockford, Illinois and worked at newspapers in the Chicago area for 2 years before moving to A.C. last year.
Hobbies

I grew up in central Wisconsin. (Yes, a Packers fan).
PLEASANTVILLE — The sea of about 430 students filed into the Washington Avenue Elementary School gymnasium to compete with the other schools i…
As technology progresses, "maker culture" has developed among thinkers and creators of all ages.
ATLANTIC CITY — Hundreds are expected to gather to sample some of South Jersey's finest dishes all under one roof Thursday night for the annua…
View all