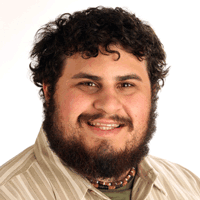 John Russo
Sports Reporter
Bio

I graduated from Rowan University in 2011 where I studied journalism. I covered local high school and college sports at the South Jersey Times and Vineland Daily Journal. I have been a sports reporter with The Press since July of 2013
Two chamber matches, six title matches, new belts debut and an I-can't-believe-this-is-still-a-thing feud. That is what you should expect this…
Mariah Hubbard had three top-three finishes for the host school at the Monmouth University Winter Collegiate Invitational women's indoor track…
University of the District of Columbia freshman Juanye Colon has emerged as one of the best 3-point shooters in his NCAA Division II men's bas…
If there is one thing I learned after watching the last two NXT TakeOver events, it's that tag team wrestling is an important part of any pro …
Nate Aldrich reached the 1,000-point milestone for the Drew University men's basketball team Jan. 26.
Rutgers University freshman Iyanla Kollock continued the strong start to her collegiate career with the women's indoor track and field team ov…
It's safe to say that Royal Rumble weekend delivered in a big way, hitting all the right notes for a successful trip to Phoenix.
Senior forward Destiny Thompson scored her 1,000th career point for the Georgian Court women's basketball team Saturday.
The Rowan University women's swimming team won the New Jersey Athletic Conference championship Saturday.
Take me out to the Royal Rumble.
View all