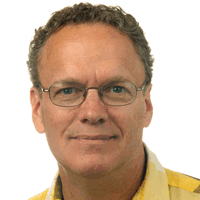 Kevin Post
Editorial page editor
Bio

Prepared for a career in journalism by building Ford Pintos, driving school buses and being a janitor at Kmart. I've also been a business editor, entertainment editor and nature columnist. Graduated from a college that no longer exists.
I think most of the rudeness in life is caused by a simple lack of awareness. We don't mean any disrespect, but we get wrapped up in something…
Politics is a year-round passion for many these days, but the weeks leading up to voting in early November are more intense.
I used to be a paperboy. Still in grade school, I'd get up at dawn, take a bundle of newspapers, roll them and load them into my bike's basket…
Not that many years ago, the warfare-by-other-means of politics was carried out in certain widely accepted places — the media, advertising and…
For more than two decades now, local and regional newspapers have been pummeled by the arrival of an unprecedented advance in communications —…
A major report last month from the Media Insight Project on how the public and the news media view each other confirmed some troubles. More th…
"We Can Remember It for You Wholesale" was the clever title of a Philip K. Dick story about a company that, instead of sending customers on fa…
Since the advent of the internet more than two decades ago, plenty of people have predicted the days of the printed newspaper are numbered. Ma…
The Press and other media are all about delivering compelling content to their audiences and serving a very diverse set of customers. We often…
An article published by the Nieman Foundation at Harvard, whose mission is to advance and elevate journalism, describes an industry that has l…
View all