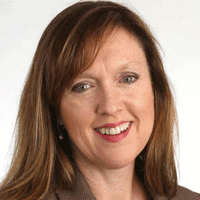 Kris Worrell
Executive Editor, VP of News
Bio

I joined The Press in January 2014. Before that, I was executive editor at the Observer-Dispatch in Utica, NY. I've worked in newsrooms in many markets in my career, including NY, TX, GA, VA and NC. I have a master's degree in journalism from Syracuse.
Know a talented, community-mind teen who deserves recognition? Someone who puts the needs of others first and works hard to make his or her wo…
After the rapid loss of jobs in Atlantic City in 2014, officials and residents alike asked the same daunting question: How can the city rebuil…
Since 1995, The Press of Atlantic City has presented the annual Bailey Award to a local business that made significant contributions to the co…
When we launched Flavor magazine three years ago, our idea was to create a locally focused food and drink publication with top-notch stories, …
How can we mitigate so much hate and still stay open to the world?
I remember the first time I voted. I was a senior in high school and had turned 18 just about a week before. I remember walking into my high s…
To err is human. To err as a journalist is hell.
"No man is entitled to the blessings of freedom unless he be vigilant in its preservation." — Gen. Douglas MacArthur
After a gunman stormed into the newsroom of the Capital Gazette in Annapolis on June 28, killing five and injuring two others, messages of sup…
From Shore Road in Northfield to the bike path in Linwood, Mainland residents celebrated the Fourth of July. It might have been hot and muggy …
View all