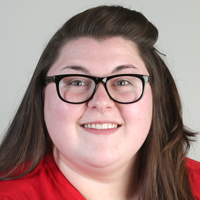 Molly Bilinski
Staff Writer
Bio

My beat is public safety, following police and crime. I started in January 2018 here at the Press covering Egg Harbor and Galloway townships. Before that, I worked at the Reading Eagle in Reading, Pa., covering crime and writing obituaries.
ATLANTIC CITY — Mike Rodriguez stood in Our Lady Star of the Sea Church on Saturday morning, surrounded by poster boards with pictures of the …
HAMILTON TOWNSHIP — The Atlantic City Expressway eastbound entrance in the township was opened just before 4 p.m. Saturday after police shut i…
ATLANTIC CITY — A 17-year-old city boy was charged Thursday night after he walked into the hospital with a self-inflicted gunshot wound and po…
Almost 30 years ago, 18-year-old Johnny Torpey was fatally shot during an attempted robbery while he was walking through the campus of Old Dom…
ATLANTIC CITY — The resort's new community policing initiative is scheduled to begin Tuesday morning, starting with a news conference at City Hall.
MAYS LANDING — Seven years after the murder of local veterans advocate April Kauffman, the last defendant charged in a case connected to her m…
Retired Pagans motorcycle gang leader John 'Egyptian' Kachbalian, 56, of Egg Harbor Township, declined to speak Thursday during his sentencing…
CAMDEN — An Atlantic City man was charged with luring Tuesday after the 14-year-old boy he was chatting with online turned out to be an underc…
View all