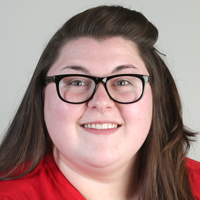 Molly Bilinski
Staff Writer
Bio

My beat is public safety, following police and crime. I started in January 2018 here at the Press covering Egg Harbor and Galloway townships. Before that, I worked at the Reading Eagle in Reading, Pa., covering crime and writing obituaries.
'This incident had nothing to do with the students of Pleasantville High School or Camden High School,' Atlantic County Prosecutor Damon G. Ty…
PLEASANTVILLE — Dozens of people stood outside the city high school Saturday afternoon, praying and hugging in an attempt to heal after gunfir…
GALLOWAY TOWNSHIP — Roadwork this week will cause detours on Pomona Road, Atlantic County officials said.
Across South Jersey, many businesses and governments are building and funding public and private projects. This list is compiled from applicat…
MAYS LANDING — A Pleasantville High School teacher accused of having a sexual relationship with a student pleaded not guilty Thursday.
ATLANTIC CITY — Officials announced on Friday the bands scheduled to headline the 2020 Atlantic City Beer and Music Festival.
KISS added a stop in the resort for their final tour, the band announced Thursday.
BRIGANTINE — After seven green sea turtles were reported stranded on an Ocean County beach in the last two days, officials are asking the publ…
An ongoing federal investigation into prescription drug fraud has led to 30 people so far from Atlantic County and nearby being charged since …
CAMDEN — Sentencings have been postponed again for the more than two dozen people who have pleaded guilty as part of a more than $50 million h…
View all