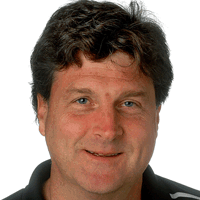 Mike McGarry
Staff Writer
Bio

I've covered high school sports and variety of other events and teams - including the ShopRite LPGA Classic and the Phillies - since 1993.
WEST ORANGE — St. Augustine Prep football team had the ball at its own 20-yard line in the fourth quarter Saturday afternoon.
HOLMDEL — Jackson Braddock began last year's cross country season with high expectations.
Hammonton High School is back where it belongs.
Hammonton High School is back where it belongs.
HAMMONTON — Caleb Nartey grew up here and watched the Hammonton High School football team win plenty of big games before he became a Blue Devil.
The Holy Spirit High School football team had just lost the 2016 state title game to Mater Dei 26-20.
One of the best things about cross country is that there's no place for the runners to hide.
Caleb Nartey understands what it means to be a Hammonton High School football player.
Ten Press-area high school football teams will continue their pursuit of high school football championships this weekend.
In the movie "Field of Dreams," baseball dreams come true in Iowa.
View all