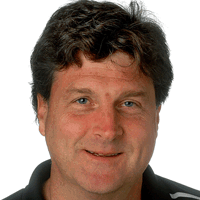 Mike McGarry
Staff Writer
Bio

I've covered high school sports and variety of other events and teams - including the ShopRite LPGA Classic and the Phillies - since 1993.
What: Group II Regional Championship
What: State Non-Public II Final
What: Group IV Regional Championship
The Phillies bolstered their starting rotation Wednesday afternoon.
Ahmad Ross experienced the thrill of his high school football career at MetLife Stadium in East Rutherford last December.
Absegami High School football coach Dennis Scuderi Jr. recalls Greg Schiano always wanting a South Jersey player in his Rutgers University rec…
HAMMONTON — Ryan Barts knows nothing is given to a Hammonton High School football player.
The Phillies parted ways with two players who grew up in the organization Monday night.
7. Hammonton (7) 10-2: 4 p.m. Saturday vs. Shawnee (9-3)
View all