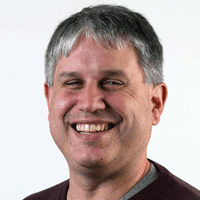 Mark Melhorn
Production Director
Bio

Started at The Press in 1993 as an Ocean County reporter. Moved to the copy desk in 1994 until taking over as editor of At The Shore in 1995. Became deputy sports editor in 2004 and was promoted to sports editor in 2007.
Ventnor professional surfer Cassidy McClain got off to a good start Tuesday by advancing out of the first round of the first World Surf League…
The Arizona Diamondbacks on Friday announced the signing of outfielder Matt Szczur to a one-year minor league free-agent contract.
Stafford Township native Martin Truex Jr. is in contention to defend his NASCAR Cup title this weekend in Homestead, Florida. Scroll down and …
Miss America and Atlantic City have almost always been linked.
Lower Township's Kyle Tester advanced to the second round of the World Surf League WRV Outer Banks Pro Qualifying Series competition on Wednes…
A line in the sand has been drawn between former Miss Americas and the organization's current leadership.
Lower Cape May Regional High School graduate Matt Szczur cleared waivers and joined the San Diego Padres' triple-A team in El Paso, Texas, on Sunday.
La Salle University stayed local in hiring its new men's basketball coach. The Philadelphia school announced Monday that Ashley Howard will be…
The driver who was critically injured in this year's Atlantic City Indoor Races at Boardwalk Hall has been transferred to an acute care facili…
The St. Augustine Prep ice hockey team will get a first-round bye into the second round of the state Non-Public playoffs.
View all