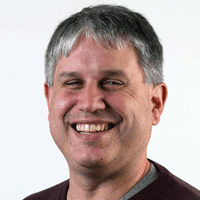 Mark Melhorn
Production Director
Bio

Started at The Press in 1993 as an Ocean County reporter. Moved to the copy desk in 1994 until taking over as editor of At The Shore in 1995. Became deputy sports editor in 2004 and was promoted to sports editor in 2007.
More changes are coming to Miss America.
The Millville High School girls indoor track and field team fell one point short of a team state title Sunday at the state Group IV relay cham…
The Holy Spirit High School boys and girls indoor track and field teams each won state titles Thursday at the Non-Public B Relay Championships…
Philadelphia boxer Jesse Hart had a chance at getting revenge Saturday night in Atlantic City, but Joe Smith Jr. wouldn't let that happen.
If the Philadelphia Eagles are to beat the Seattle Seahawks and advance in the NFL playoffs, they will have to do it without their starting qu…
The Pleasantville High School boys track and field team had a strong season debut Sunday at the Bishop Loughlin Invitational.
Miss Georgia a repeat winner in second night of Miss A prelims
View all