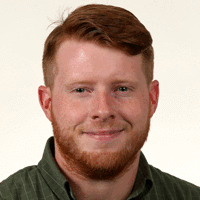 Maxwell Reil
Bio

I've written for multiple publications including Levittown Now, Passyunk Post, Philadelphia Neighborhoods,Temple News and JUMP Magazine. I've covered arts, entertainment, business, music, sports and local government. Experienced in videography.
Hobbies

Lover of all news, comics and books about small towns. Recovering television addict. Amateur musician. Basketball is life. Jeremy Piven and I have had our disagreements on Twitter.
Aretha Franklin, the Queen of Soul singer who spent more than a half-century singing in Atlantic City, died Thursday at her home in Detroit.
ATLANTIC CITY — Investigators confiscated various apparel from multiple Boardwalk stores Thursday afternoon after a two-month investigation in…
Two beds of unmarked trucks were filled with merchandise seized taken from the Collector's World store on the Atlantic City Boardwalk on Thurs…
Camden Diocese Bishop Dennis J. Sullivan and Mayor Frank Gilliam hopped into the lifeguard boat, were rowed out past the breakers and tossed a…
View all