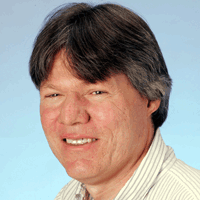 Owen Gallagher
Bio

Senior copy editor for the Press of Atlantic City. Have worked as a reporter, copy editor and news editor with the paper since 1985. A graduate of the University of Delaware.
Hobbies

Hobbies: Reading; all Philadelphia sports; history, especially U.S., Ireland and China.
EGG HARBOR TOWNSHIP — The local school board and the education association have approved a new three-year contract that provides and average a…
Cape May Carriage Co. tours take visitors on a guided horse-drawn carriage rides around Cape May. Weather permitting, according to its website…
PLEASANTVILLE — The new F.W. Webb location has two main customer entrances.
Good Tuesday morning to everyone! Most of Monday's rainfall occurred between early morning and late afternoon. Almost all of Atlantic County s…
Graphic locates the site of an explosion in the Chelsea neighborhood of Manhattan; 3c x 3 1/2 inches; 146 mm x 88 mm;
WASHINGTON (AP) — The Latest on the 2016 presidential campaign (all times EDT):
NEW YORK (AP) — The Latest on an explosion in Manhattan. (all times local):
CAPE MAY — The controversial demotion of a popular police chief has been hanging over this quiet resort's municipal elections.
A dozen local schools are among 83 statewide that have achieved Sustainable Jersey for Schools certification this year.
View all