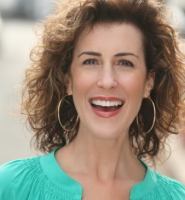 Pamela Dollak
Bio

Worked in public relations in Philadelphia and NYC on national pharmaceutical and consumer accounts. Owned an award-winning boutique in Philadelphia. Became a freelance writer for The Press, ultimately coming on board full time in May 2014.
Hobbies

You'll generally only find nail polish and champagne in my refrigerator, as I'm not really a big eater. Yet I can surprisingly eat my weight in pasta.
Living in a beachy area makes one naturally long for the sun and the sand. But once the days get shorter, we reluctantly put the bikinis away …
Back in 1989, when Jim Barnabei opened the Concord Café in Avalon, he didn't really have a lot of experience in the restaurant business, havin…
If you haven't heard about our 50 Bites+ deal yet, where have you been? Between our pre-sales, Facebook and Twitter posts and last week's Atla…
If you look around at area bars and their entertainment lineups, you'll start to notice a name that keeps popping up, as it will 9 p.m. Saturd…
Nothing says autumn like pumpkins, falling leaves … and chili and chowder.
Gone is the old-school charm of The Washington Inn. No more thick, encyclopedia-like menus, laden with heavy veal and steak dishes. No more ci…
With an exhausting schedule of workshops, classes and seminars that take him around the world to countries such as Australia, New Zealand and …
Just about each of the half-million people who were at Woodstock in 1969 will tell you the music festival had some impact on them, mostly rang…
Broadway megastar Patti LuPone has always had a knack for taking audiences on a journey. Whether it was the dance halls of Argentina from her …
View all