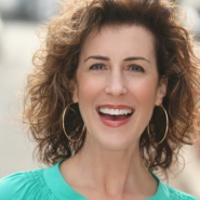 Pamela Dollak
Editor, At The Shore/AC Weekly
Bio

Worked in public relations in Philadelphia and NYC on national pharmaceutical and consumer accounts. Owned an award-winning boutique in Philadelphia. Became a freelance writer for The Press, ultimately coming on board full time in May 2014.
If ever there was someone who exudes summer, it's Teri O'Connor.
Summer at the Jersey Shore has certain visual and auditory elements that go along with it without fail. Fireworks bursting into colors above t…
Hang out in Wildwood at its annual Beer Fest on Saturday.
The year 1939 was quite a year for Hollywood. Often considered the best year ever for movies, it included time-honored screen gems such as "Da…
Ten years ago Trish Asselta thought that she was out of the restaurant business for good. She had sold her family's long time staple restauran…
Sketties hosts a restaurant and equipment auction April 9. 
Walking into the Hard Rock Live Arena at Hard Rock Hotel & Casino Atlantic City on Saturday night to catch Mariah Carey's latest stop on h…
Oprah Winfrey, longtime partner Stedman Graham, and BFF-forever Gayle King dined at Cape May's famed Ebbitt Room inside The Virginia Hotel aro…
View all