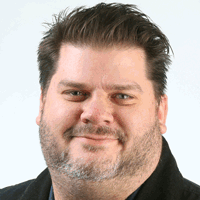 Ryan Loughlin
Associate Editor, At The Shore/ACWeekly
Bio

Freelance reporter for At The Shore/Atlantic City Insiders from 2011-2015; Editor in Chief, MainStreetMarlboro.com,2014-2015; Writer for Zagat, 2013
Although I love the simplicity of dining outdoors on a picnic table while taking in the smell of the salt air and sounds of the squawking seag…
Harbor Pines authored some significant innovations over the past golf season.
If you're in South Jersey and you're hungry, no problem — there's a pizzeria, burger joint or Chinese takeout on almost every corner. But an a…
From 9:30 a.m. to 4:30 p.m. Saturday and Sunday, June 22 and 23, the Wetlands Institute in Stone Harbor will host a celebration in honor of th…
Once again Atlantic City's rich history in the sport of boxing will be highlighted as the Atlantic City Boxing Hall of Fame inducts its 2019 c…
Think Outside the Bottle.
Actor Mark Wahlberg will make an appearance at Ocean Casino Resort for the official grand opening ceremony of Wahlburgers Atlantic City. From …
View all