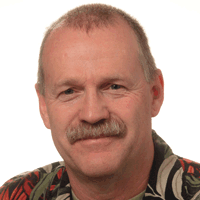 Robert Wilsey
Bio

Been working with the Press for about 27 years.
Hobbies

Read a lot, searching for signs and waiting for the apocalypse.
Upper Deerfield Township resident Gerald Sykes still walks around with the three bullets that struck him after he was shot by one of two state…
All weather continues to rely on Hermine and her erratic and completely unpredictable movements that began more than 2 weeks ago near Africa. …
Jim Rich owns the chain of Island Gyms in Atlantic County.
The economy may not be strong in much of South Jersey, but Jim Rich's business keeps growing stronger.
Day four of the 25th annual Mid-Atlantic Fishing Tournament saw plenty of white marlin caught on Thursday, though 95 percent were released. Th…
The crew of Craig Whitehead and Erich Wolf of the Avalon Beach Patrol won the Hammer Row on Thursday in 38 minutes at Seaview Harbor beach in …
ATLANTIC CITY — If you want to enjoy the 2015 Garden State Film Festival, there's still time. At least there's time if you believe the billboa…
Timothy Tolbert, 20, of Egg Harbor Township, was identified Tuesday as the person whose body was recovered from the Tuckahoe River over the we…
Good morning everyone! We've certainly shifted toward a cooler and wetter pattern that should stick around for a few days. Today looks like th…
View all