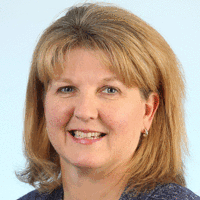 Sherry Page
Editorial Administrative Assistant
Bio

Started working with the Press in the Circulation Department in 2006 and moved to Editorial in 2008. Previously worked in Circulation and Advertising at the Asbury Park Press.
Welcome to Historic Galloway, The Current's weekly feature that looks back through Galloway Township history. Each week we get a chance to lea…
DEAR ABBY: My brother and sister-in-law recently told me their 5-year-old son claims my 9-year-old son touched him inappropriately on several …
DEAR ABBY: I dwell in a small, Southern and, I thought, safe hometown. I'm currently unemployed and therefore unable to afford a place of my o…
DEAR ABBY: I am writing about your Keepers booklet, the collection of your most popular essays, poems and letters. I would like to purchase a …
DEAR ABBY: About a year ago, I confessed to one of my close guy friends that I liked him. He said he wasn't looking for a relationship. I have…
EGG HARBOR TOWNSHIP — The Holy Trinity Greek Orthodox Church's ladies philanthropy society invites members of the community, Orthodox and othe…
DEAR ABBY: My husband and I moved from another state four years ago. He went a year and a half before getting a job after we moved. Now he's o…
DEAR ABBY: I am a 30-year-old divorced male. I suffered from a stroke six months ago and have paralysis on one side of my body. After rehab, I…
Eleven students from the Lower Cape May Regional School District were selected to participate in six categories of the Region III Honors Ensembles.
View all