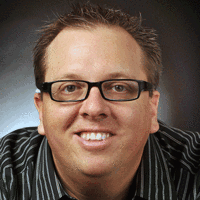 Scott Cronick
Director of Entertainment Operations
Bio

With more than 20 years at The Press, I've served in positions including sports copy editor, reporter, At the Shore Editor, features writer and news desk editor. Now, I oversee both At The Shore and ACWeekly's editorial and business operations.
1 Kiss 2014 goodbye at The Quarter at Tropicana. Doors open at 9 p.m. at Boogie Nights on New Year's Eve.
The Chelsea will offer a ballroom bash on NYE.
From the Roaring Twenties, to a laid-back Margaritaville bar party, to a celebration of Havana nights set to the best salsa music, there are m…
With New Year's Eve on a Wednesday this year, Atlantic City's casinos are getting very creative in order to entice players to come to town dur…
A lot of the chips you accumulate in poker tournaments — especially soft tournaments and tournaments with small buy-ins — will come from getti…
A shuffle through the Gaming mailbag:
View all