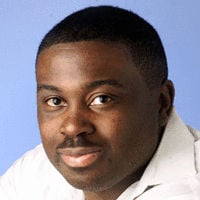 Vincent Jackson
Staff Writer
Bio

Twenty years as a staff writer in the features department, specializing in entertainment and the arts at The Press of Atlantic City.
Susan and Louis Solomon's youngest child left home for good two years ago.
ABSECON — Jerry Arsenis has as much enthusiasm for his Absecon Shores neighborhood as he does for the single-family, 10-room house he has up f…
John Sherman was 13 on Dec. 7, 1941, when the Japanese conducted a surprise military strike against the U.S. naval base at Pearl Harbor in Hawaii.
ATLANTIC CITY — A city firefighter was injured Thursday evening as the department battled a blaze inside a residential building that was attac…
Three people have been accused of attempted murder stemming from an October home invasion in Lower Township that indirectly resulted in the fa…
VINELAND — Potential new owners of the former ShopRite site on North Delsea Drive can bid on the property during an auction next week.
View all