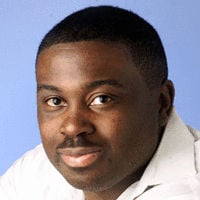 Vincent Jackson
Staff Writer
Bio

Twenty years as a staff writer in the features department, specializing in entertainment and the arts at The Press of Atlantic City.
'My Happy Place' is a weekly Press series in which local notables take us on a tour of a favorite spot in their home.
ATLANTIC CITY — City Council will not vote next month to limit the sales of single-serve wine, beer, liquor and malt liquor in the resort's li…
ATLANTIC CITY — City Council is proposing to limit the sales of mini-bottles of wine and liquor and will discuss the matter further next month.
Chip Cheek first visited Cape May in 2007 while on a writing retreat when he lived in Massachusetts.
VENTNOR — An Atlantic City bicyclist was taken to the hospital Thursday after she was hit by a Jeep, police said.
LOWER TOWNSHIP — A tractor trailer knocked down utility poles Monday afternoon, causing dozens of North Cape May residents to lose power, acco…
BRIGANTINE — After earning six Grammy Award statues during an entertainment career that spans decades, it makes sense that the two favorite ro…
View all