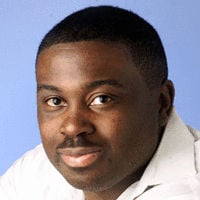 Vincent Jackson
Staff Writer
Bio

Twenty years as a staff writer in the features department, specializing in entertainment and the arts at The Press of Atlantic City.
ATLANTIC CITY — As a single man, Steven Hunter Jr., 27, could afford his three-bedroom, 2½-bath, corner lot house in the resort because he bou…
"My Happy Place" is a weekly series in which local notables take us on a tour of a favorite spot in their home.
BRIDGETON — A South Plainfield man was charged with homicide Friday for allegedly killing his cellmate at South Woods State Prison, the Cumber…
GALLOWAY TOWNSHIP — Music producer Luke Witherspoon III treated Stockton University students entering the last week of the fall semester and c…
ATLANTIC CITY — Three males were arrested and two handguns recovered in separate incidents Wednesday in the resort, police said Thursday.
ABSECON — A Pleasantville man was arrested after he was found selling a golf cart stolen from Holy Spirit High School, police said Wednesday.
Atlantic City received more than $68,000 and Vineland was given more than $82,000 in grants Wednesday from the federal Department of Justice.
View all