A Code Blue alert, intended to assist municipalities in protecting vulnerable citizens during cold weather, will take effect later this week in southeastern New Jersey
Cape May County's Code Blue, will be in effect from 6 p.m. to 6 a.m. Friday and Saturday nights. People seeking temporary shelter in a warming center should contact their local municipality or contact 2-1-1. More information can be found at capemaycountynj.gov.
In Atlantic County, a Code Blue will be in effect from 6 p.m. to 6 a.m. Thursday night through Monday morning, said Linda Gilmore, public information officer for the county. Those seeking warmth in the county should contact their local Office of Emergency Management for shelter locations. Contact information is available at readyatlantic.org.
In Cumberland County, the Code Blue will be active Friday, Saturday and Sunday nights. Warming centers will be open from 6 p.m. Friday to 6 a.m. Saturday, according to the county's Code Blue Coalition. Shelters are located in Bridgeton at St. Andrew's Church, 186 E. Commerce St., and in Millville at Trinity United Methodist Church, Ben Corson Hall, 100 S. Second St. For those who need transportation from Vineland to Millville, there will be a Cumberland County sheriff's bus at Landis Avenue and North East Boulevard at 5:30 p.m. the evening of the alert.
Warming shelters will host more guests in the years to come. However, plans on the public an…
Any New Jersey resident experiencing homelessness can also call 211 or text your ZIP code to 898-211 for help. The hotline is open 24 hours a day, 7 days a week, and interpreters are available to non-English speakers.
A recent bill signed by Gov. Phil Murphy changed the Code Blue threshold to any time there is a low temperature below 32 degrees or at least a two-hour period with a wind chill below 0 degrees. Cumberland County uses the old threshold, which requires a Code Blue when the temperature is below 32 with precipitation or below 25 without precipitation.
Low temperatures Thursday and Saturday nights will bottom out in the mid-20s on the mainland and around 30 at the shore. Lows Friday night will be the coldest of the season. Temperatures in the teens are expected, even at the shore. Meanwhile, Sunday night will dip to around 30 inland, with above-freezing readings at the shore.
Huntsville, Alabama
0.7 inches has fallen. They're below average too, though. They usually see 1.4 inches so deep into the winter. 
Richmond, Virgina
A whole inch of snow has graced the capital of the Old Dominion. John Boyer, Meteorologist at our sister company, the Richmond Times Dispatch, is likely yearning for more snow, too. 
Paducah, Kentucky
1.2 inches has fallen in the Jackson Purchase region of Kentucky. While they average less snow than South Jersey (around 9 inches), their average winter temperatures are about the same.
January highs are in the mid-40s, with lows in the mid-20s. At A.C. Airport, low 40s for highs and mid-20s for lows are average. 
Roanoke, Virgina
1.6 inches has fallen in the major Shenandoah Valley city. According to On The Snow, most trails are open in the region's ski resorts. 
Bristol, Tennessee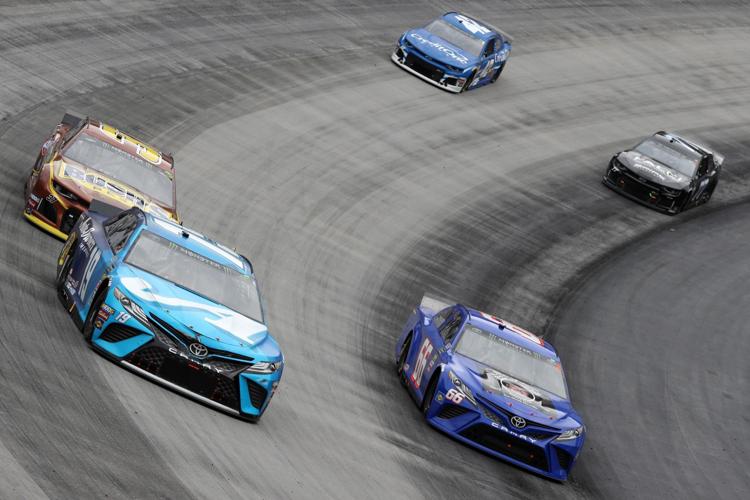 2.4 inches is the mark in this Tennessee city, tucked in the far northeastern corner. The NASCAR Race at Bristol Motor Speedway won't be until April 5, plenty of time for all of that snow to melt. 
Knoxville, Tennesse
McGhee Tyson Airport, located just outside of town, has seen 3 inches flat of snow. 
Louisville, Kentucky
Keeping in the Bluegrass state, Louisville is eons away from A.C. International Airport, with 3.1 inches of snow. 
Jackson, Kentucky
This rural, eastern Kentucky town has seen 5.1 inches of snow. In fairness, they do average more snow than South Jersey in a given year, but it's in the South, so it counts.