The first coastal storm of autumn will arrive Wednesday, bringing days of flooding concerns to South Jersey.
"It's time to dust off your emergency plans and notify all of your public works. ... This event will be a little prolonged," said Martin Pagliughi, emergency management coordinator for Cape May County.
The storm will move into an area south of Cape Cod and east of Cape May on Wednesday and stay there through Friday, as a strong high pressure to the north blocks it from escaping into the North Atlantic. Tropical Storm Melissa may morph out of the storm, aided by warm waters in the Gulf Stream.
"I reached out to the fire chief (of Margate, Daniel Adams) on Tuesday. We're going to meet on Wednesday morning to confirm the forecast," said Chuck LaBarre, emergency management coordinator for Margate.
Wednesday will be the first of three days with a coastal storm meandering a few hundred mile…
The forecast calls for days of high surf, rip currents, 30-40 mph northeasterly gusts and multiple rounds of coastal flooding, which will start with the Wednesday evening high tide.
"At this time and given the projection of the tidal departures, I tell the chief (of police), 'It's time to roll out the barrels.' By that, they will be placing barrels and cones, shutting down lanes that will flood," said Jim Eberwine, emergency management coordinator for Absecon.
A coastal flood advisory was issued by the National Weather Service in Mount Holly from 4 to 10 p.m. Wednesday. Minor flood stage will be expected from the Wednesday p.m. high tide through the Saturday p.m. high tide. Within those seven tidal cycles, two of them, Thursday p.m. and Friday p.m., likely will reach moderate flood stage.
Local shore officials were preparing for the storm. Brigantine police will shut down the boat ramp at 1 p.m. Wednesday.
"The ramp will remain closed until the threat of flooding decreases," the Police Department said in a statement.
Minor flood stage is the nuisance flood stage South Jersey sees frequently throughout the year. No damage to homes or businesses is expected. Susceptible spots include the Black Horse Pike in West Atlantic City, the White Horse Pike between Atlantic City and Absecon, parts of Ventnor and along the bay in Harvey Cedars on Long Beach Island.
"Our public works pulled the remaining trash cans off the beach today, in the event of beach erosion. We'll monitor the storm and use social media and Nixle to keep the public updated if any action needs to be taken," said Robert Burnaford, chief of police for Harvey Cedars.
With moderate flood stage, every town along the shore usually sees water. The last time South Jersey reported moderate flood stage was Oct. 27 of last year. Some roads are impossible to move through, and cars may float in the water. Homes or businesses near the bay that are not raised will start to see water inundate. If not careful, lives may be at risk.
"Now, you may start seeing water cover the entire roadway in certain areas. That's when we put out a warning (to residents). You could get over a foot of water," said Pagliughi, who received the 2019 Public Safety Achievement Award by the National Association of Counties this week.
Local officials are preparing for road closings during the moderate tidal flooding cycles. LaBarre said Margate's Department of Public works will move barricades closer to flood-prone areas.
Pockets of minor beach erosion also are expected.
"We don't see it as catastrophic. ... There will be beach erosion because it's a prolonged event," Pagliughi said.
In Margate, LaBarre said the beaches have held up well since their replenishment in 2017.
"We want an assessment of where we are prior and where we are after," he said.
Pagliughi, Eberwine and LaBarre all said monitoring the storm over the coming days will be the best approach.
"Our first responders are pretty much storm-savvy, so I get very few calls, just monitor," Eberwine said.
Joe's 7-Day Forecast
Partly sunny and a bit breezy from the northwest.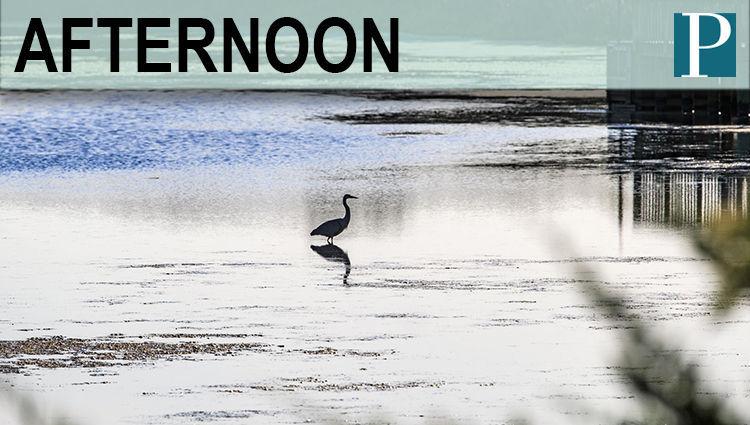 Turning clear with quickly falling temperatures. Frost will be likely in spots.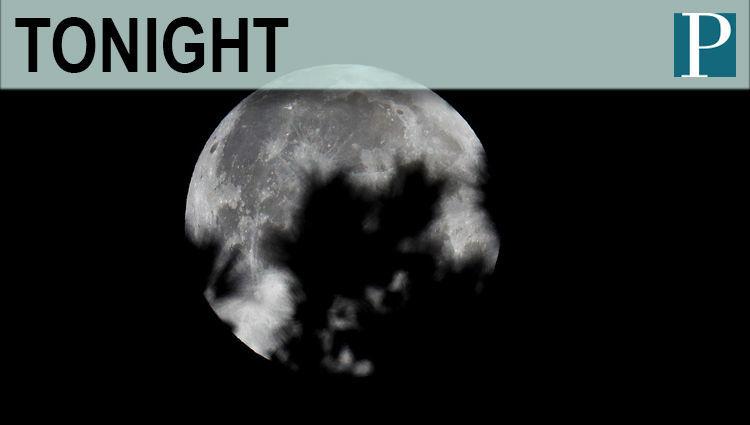 Plenty of sunshine
Rain showers fall from 10 a.m. to 12 p.m. to 7 p.m. to 9 p.m. Windy from the northeast.
More sun than clouds
A cold front brings rain for at least part of the day. Some sun, too.
Partly sunny and windy from the west.
A plethora of sun
More sun than clouds.