As featured on
If it wasn't for the 8 p.m.-plus sunset, you'd think it was the middle of March, not the mid…
In a day that felt more like two months from Memorial Day, rather than two weeks, South Jers…
You can bet your bottom dollar that Wednesday, not Thursday, the sun will come out in South …
More information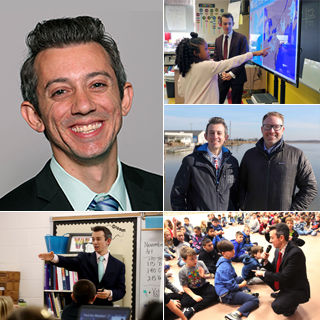 Joe Martucci, the POAC's staff meteorologist
Joe, a two-time New Jersey Press Association winner in 2018, is responsible for the four distinct seasons that call South Jersey home. Living in a region with a rich shore and agricultural history, Joe is keenly aware of the impact weather has on the tourism and economy.
Before The Press, Joe worked as a private consulting Meteorologist in New Jersey. Joe earned his Bachelor of Science degree in Meteorology from Rutgers University and is also a member of the American Meteorological Society.
Look for Joe's daily forecast videos, storm updates, articles, explainers and more here. Joe also performs numerous public outreach and school visits per year. You can e-mail Joe your story ideas and weather tips and follow Joe below.