WHARTON STATE FOREST — Walking around the largest tract of land in the New Jersey State Park System on Monday, the colors of the leaves on the trees ranged from green to red to yellow to barely a leaf left.
"In general, spring leaf-out (when leaves grow on trees) is much more clustered in time than fall leaf drop," said Bernie Issacson, forester at the New Jersey Department of Environmental Protection. Issacson said leaf change can take four to six weeks for any one location.
The vibrancy and timing of fall foliage in South Jersey vary from tree to tree, but, as a whole, the 2019 season looks to be better than usual for those seeking to take in the change of colors, due to recent wet weather and cooler nights.
"In those places where water was available, there seems to be good likelihood for beautiful color," said Jason Grabosky, a professor of urban forestry in the Department of Ecology, Evolution and Natural Resources in the School of Environmental and Biological Sciences at Rutgers University.
A tree in an area with low water content in the soil will see its leaves turn before trees in a soil with large amounts of water.
And, as in real estate, the key to finding colorful fall leaves is location, location, location.
For example, Issacson said, leaves at the top of a forest canopy, which receive the most direct sun, can get hot and dry out. Leaves that are shaded, meanwhile, are under less environmental stress.
"Since autumn color change is hypothesized to be ... something akin to sunscreen for a tree, leaves that only become unshaded later in the season are likely to be slightly delayed in their phenology (annual leaf change)," Issacson said.
As of Friday, the New Jersey State Parks service reported fall foliage conditions varied in the region. Parts of Ocean, Burlington and Atlantic counties were in peak form. Most of Cumberland County was in midpeak form. And the shore and other parts of Atlantic and Cumberland counties were in near peak form.
During the spring and summer, the increasing daylight ramps up production of chlorophyll, transforming carbon dioxide and water into sugars and starch. The sugars and starches provide the energy to keep trees and plants alive.
As the days grow shorter, chlorophyll production slowly decreases. As it does, the leaves' green pigment gives way to the yellows, oranges and reds seen during the fall. In addition, a special layer of cells "corks" the leaf stem from the tree. That process happens in every tree, but the way in which it happens varies depending on the species.
WASHINGTON TOWNSHIP — While October brings people to farms for hayrides, pumpkin patches and…
"Chilling and water availability during different parts of the growing season are the strongest predictors of fall foliage timing," Issacson said.
According to the National Oceanic and Atmospheric Administration, Atlantic City International Airport was 2.2 inches of rain below average in August, when wet weather is needed to bring out the vibrant fall colors. Millville Municipal Airport was 1.8 inches below average, while Cape May Airport was slightly above average, by 0.4 inches.
In September, sunny days and cool nights are ideal for getting the leaf colors to arrive.
"Now that temperatures are dropping and there has been some rain, we are looking for cool, clear days to better develop the reds, and the yellows ought to be fine," Grabosky said.
Climate change has and will continue to bring increased amounts of precipitation to the Northeast, according to Climate Central in Princeton. According to the Iowa Environmental Mesonet, rainfall between September and November has increased from 9 to 11 inches at Atlantic City International Airport between 1943 and 2019. Temperatures have warmed as well, especially at night.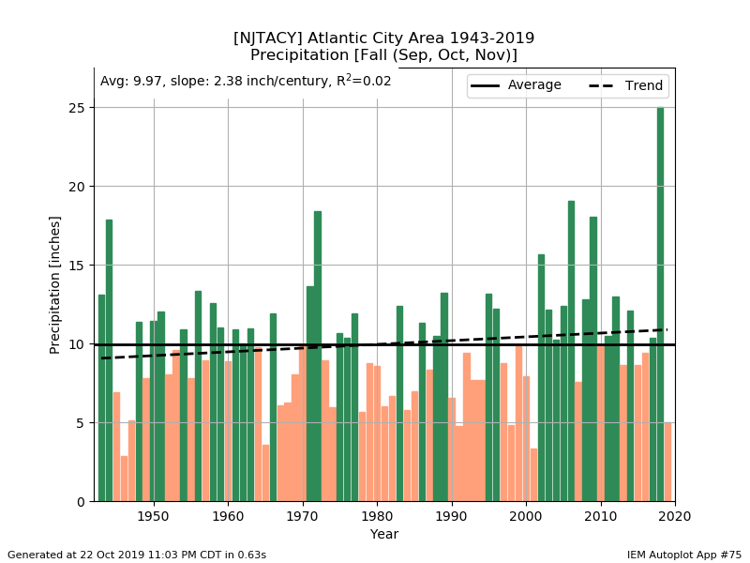 "The warming climate will delay the onset of fall color and ultimately when the leaves fall," said Sean Sublette, a meteorologist at Climate Central.
But beyond the change in temperature, it will be the way in which society reacts to the changes that will matter.
"Future fall colors will depend on our choices as a society on how we respond to climate change, not just changing temperature," said Issacson. "If we decide to make our forests more resilient to expected climate change by encouraging trees better adapted to our future climate, we may end up seeing autumn the way other Southeastern states do (later in the year). We shouldn't expect that our forests in 2100 look like they do now in 2019."
Mostly sunny
Mostly sunny with an isolated p.m. storm. that will linger overnight.
Partly sunny. Happy 4th of July!
Mostly sunny
Morning sun with a few afternoon clouds. An isolated p.m. storm will be around.
Mostly dry, with an isolated p.m. thunderstorm.
Morning sun mixes with just a few p.m. clouds.
-- HIDE VERTICAL GALLERY ASSET TITLES --
102519_nws_fallfoliage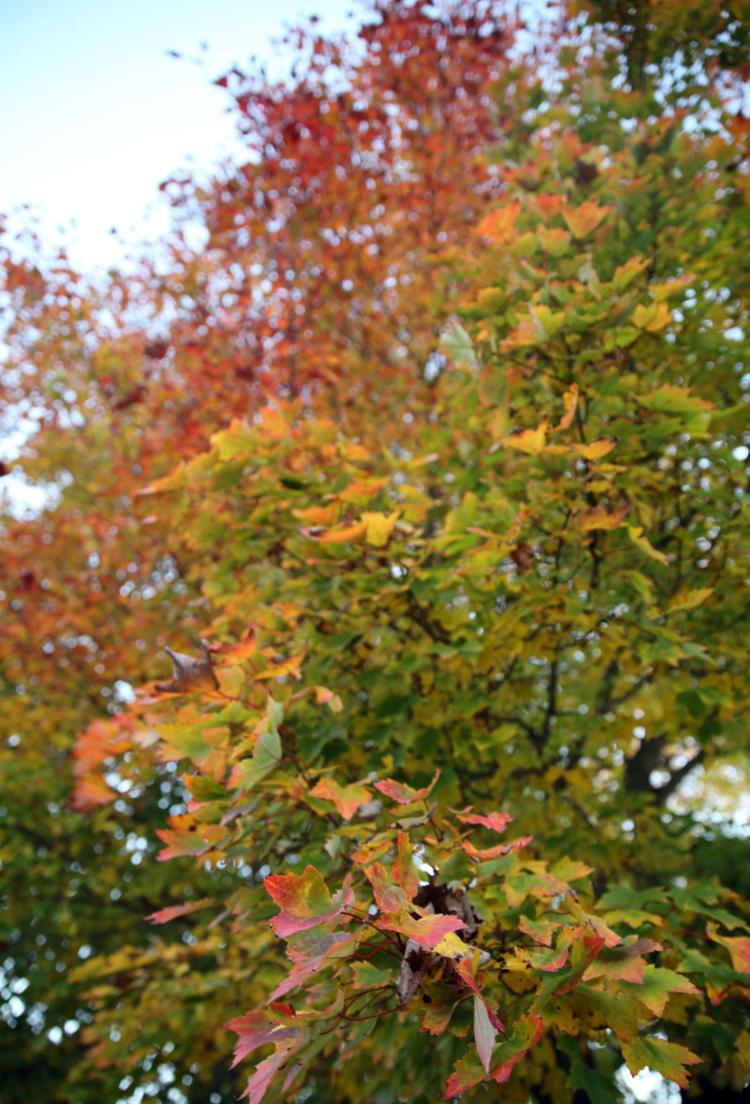 Sunny Fall Foliage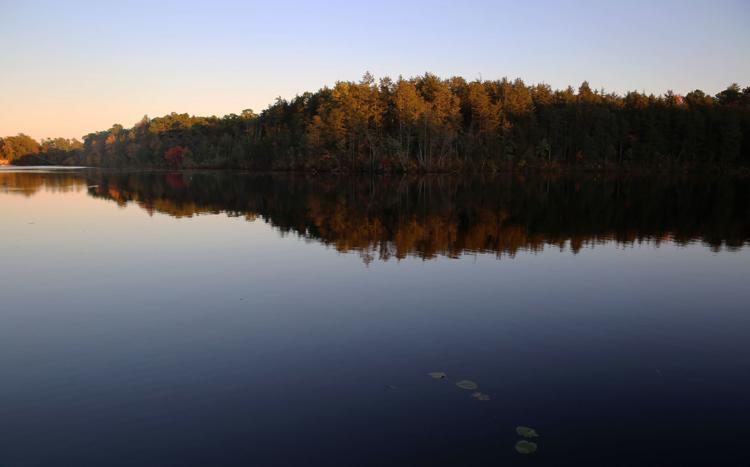 Sunny Fall Foliage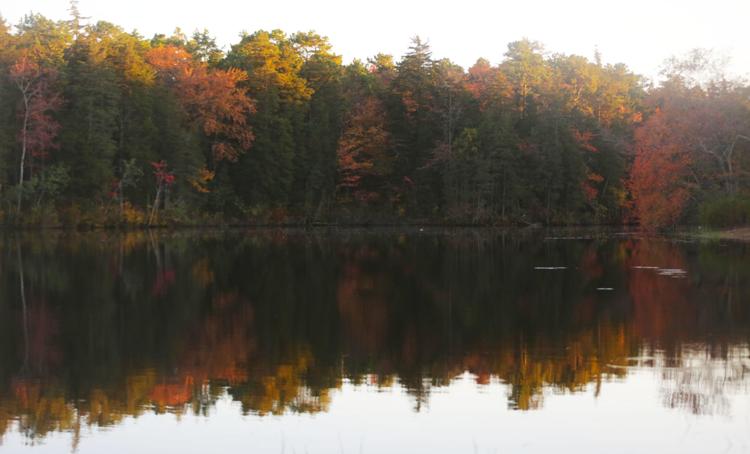 102519_nws_fallfoliage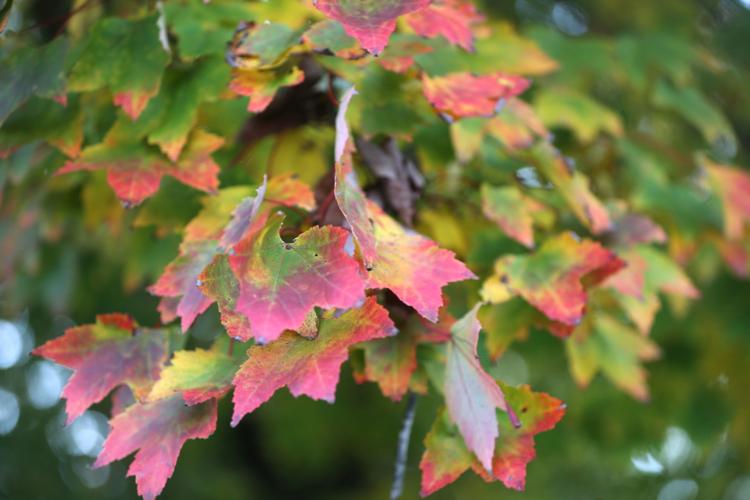 Cloudy Fall Foliage
102519_nws_fallfoliage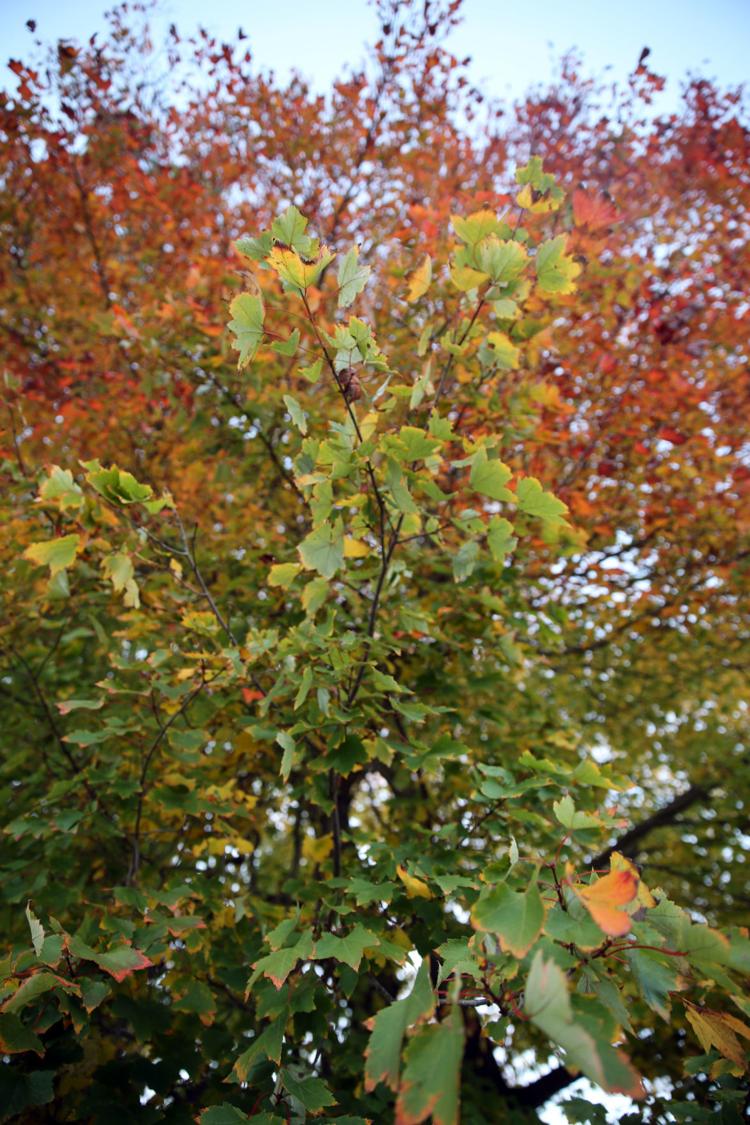 102519_nws_fallfoliage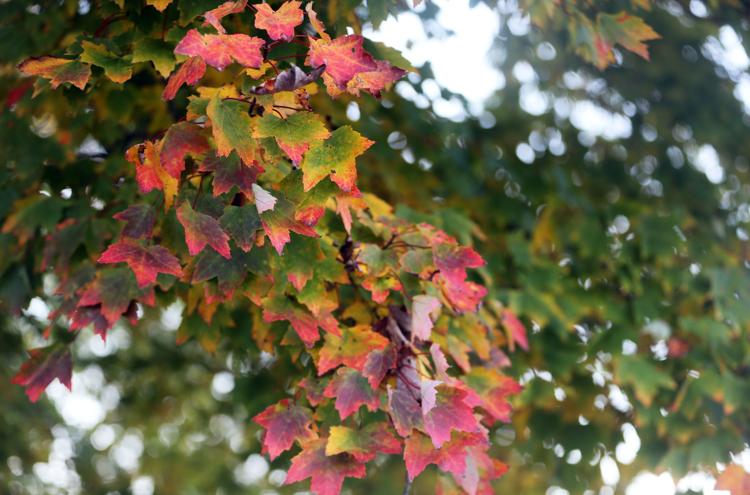 102519_nws_fallfoliage
Sunny Fall Foliage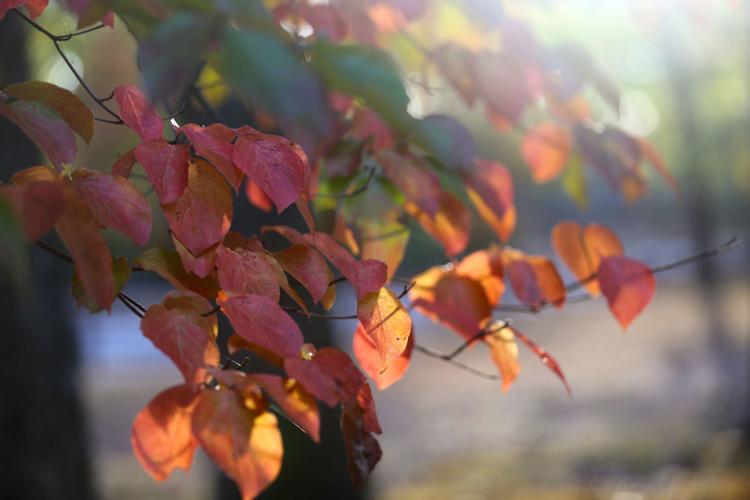 Sunny Fall Foliage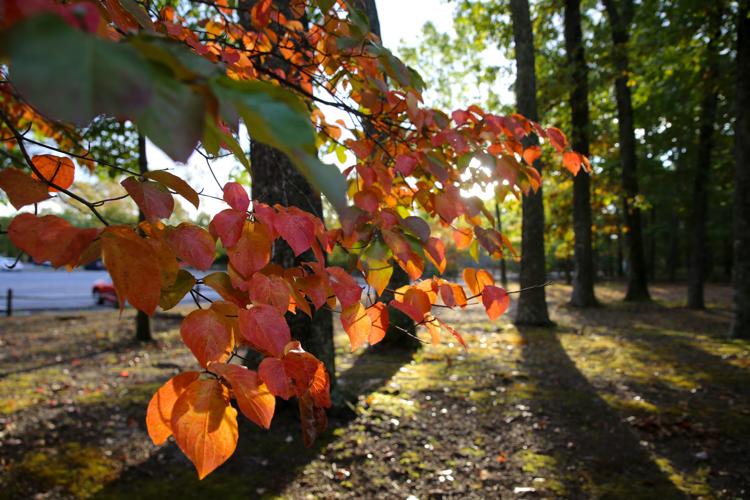 102519_nws_fallfoliage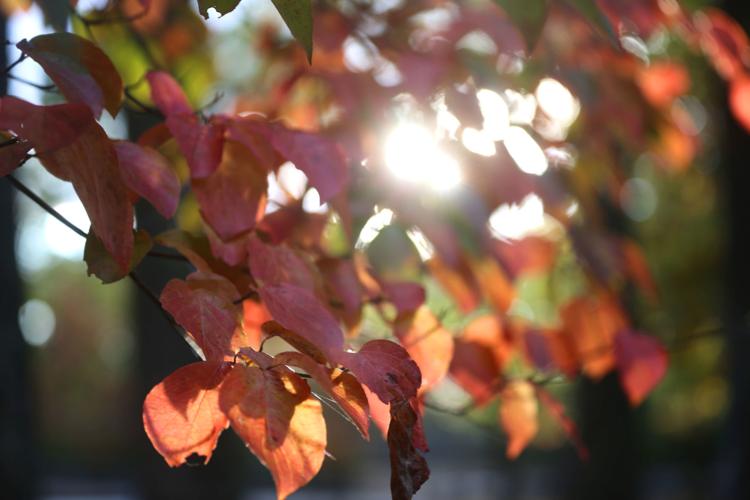 102519_nws_fallfoliage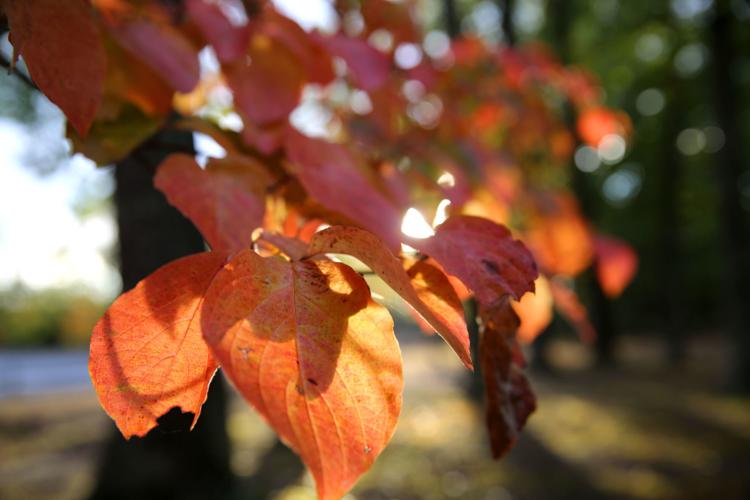 102519_nws_fallfoliage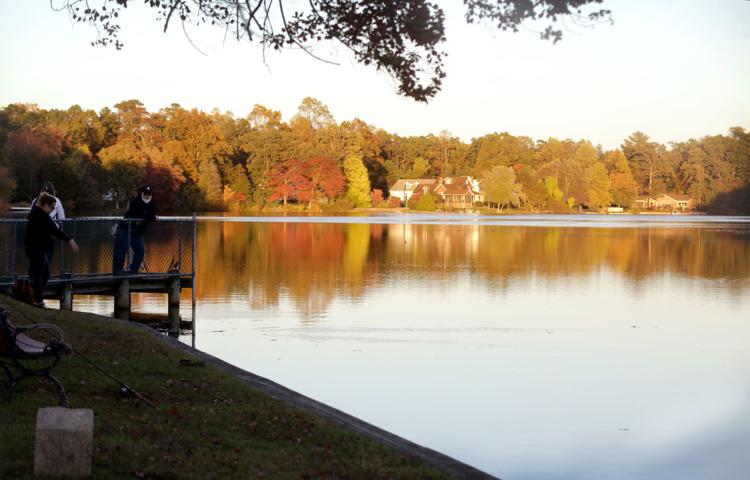 102519_nws_fallfoliage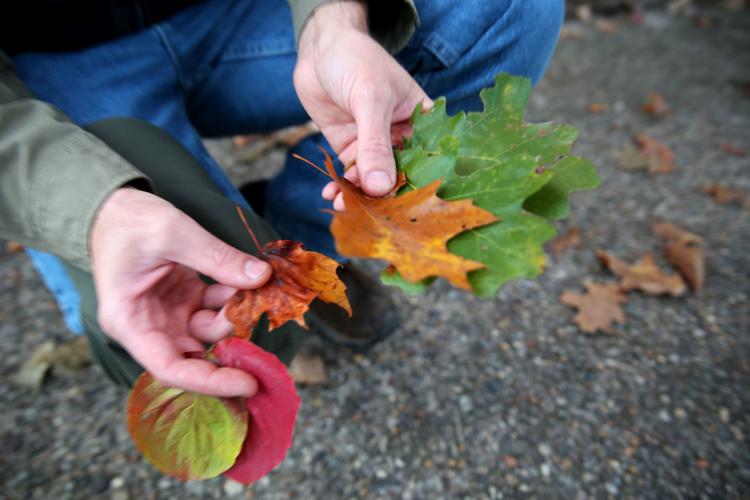 102519_nws_fallfoliage