This week's shot of snow and historic cold prompted Code Blue alerts Tuesday and Wednesday nights for those needing warmth and put local emergency management officials on alert.
The freeze caught some by surprise.
A Code Blue alert, intended to assist municipalities in protecting vulnerable citizens durin…
"One of the concerns I posted on Cape May OEM Facebook a few days ago was a reminder to residents to winterize outside showers and faucets," said Jerry Inderwies Jr., emergency management coordinator for Cape May. "With an early freeze and being a seasonal community, people are not winterizing homes yet. Interior broken pipes can be very damaging and costly."
In the event of broken pipes, the Cape May City Fire Department tries to shut off water to mitigate any damage to property, something Inderweis said has been "successful."
Temperatures Wednesday morning fell to 21 degrees at Atlantic City International Airport, breaking the previous record for the date by 1 degree. Millville, where data go back to the 1940s, tied its daily record low.
The winter outlook in South Jersey appears to be one with more snow shoveling and more bundl…
The records did not stop during the morning, either. Atlantic City International and Millville both had the coldest high temperature for the date, at 39 and 40 degrees, respectively.
When temperatures fall below 25 degrees at night — or 32 degrees with precipitation — emergency management officials trigger a code blue, which makes shelters and warming centers available for local homeless or residents who may live in poorly insulated settings.
Donna Peterson, emergency management coordinator for Ventnor, said that even though the city does not have any registered homeless people, those who needed warmth would be sent to the Ventnor Library. At night, they would be sent to the Ventnor Community Center, next to the library.
Atlantic City Electric has been performing maintenance and inspections, upgrades and other work to meet the energy needs of customers, company officials said.
"It's ... seasonal preparation, as well as year-round investments in reliability and resiliency, that have helped us deliver the most reliable service in the company's history in recent years," said Gary Stockbridge, Atlantic City Electric region president.
South Jersey saw its first snowfall of the year Tuesday. A trace, or unmeasurable, amount of snow fell during the afternoon, though car tops and grassy areas did see snow accumulate. Atlantic City International tied the previous record for the date with a trace of snow. Were it to accumulate, it would have been the fourth earliest snowfall in South Jersey recorded history, which dates to 1884.
"(There was) minimal snow, and thank goodness there was sufficient drying time before temperatures bottomed out," said Scott Morgan, emergency management coordinator for Upper Township, adding, "We are always prepared for those who are homeless or who lose power when cold snaps come calling."
Temperatures are expected to rise from record-breaking cold to regular cold Thursday, to more seasonable temperatures Friday.
When did rain change to snow?
The changeover began near the New Jersey Turnpike corridor around 11 a.m. Rain changed to snow from west to east around South Jersey, around the following times
Pine Hill: 11:45 a.m.
Hammonton: 11:45 a.m. 
Bridgeton: 11:45 a.m.
Smithville: 12:10 p.m. 
Absecon: 12:20 p.m.
Egg Harbor Township: 12:30 p.m.
Harvey Cedars: 12:30 p.m.
Pleasantville, NJ - 12:55 p.m.
Lower Township - 1:20 p.m.
Ventnor - 1:25 p.m.
Ocean City - 1:30 p.m.
Atlantic City - 1:45 p.m.
Readers and viewers to Meteorologist Joe Martucci's Facebook and Twitter page have been sending in snow photos and changeover times. 
Greenwich, NJ
The western Cumberland County town of Greenwich was one of the first places in the region to see winter's snowy arrival.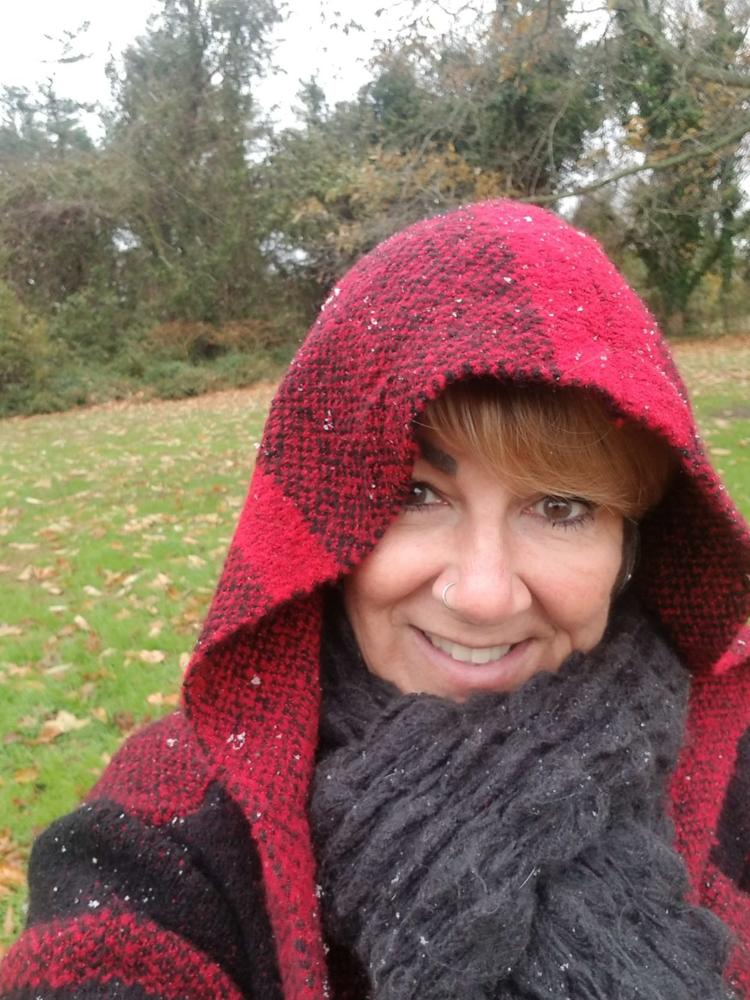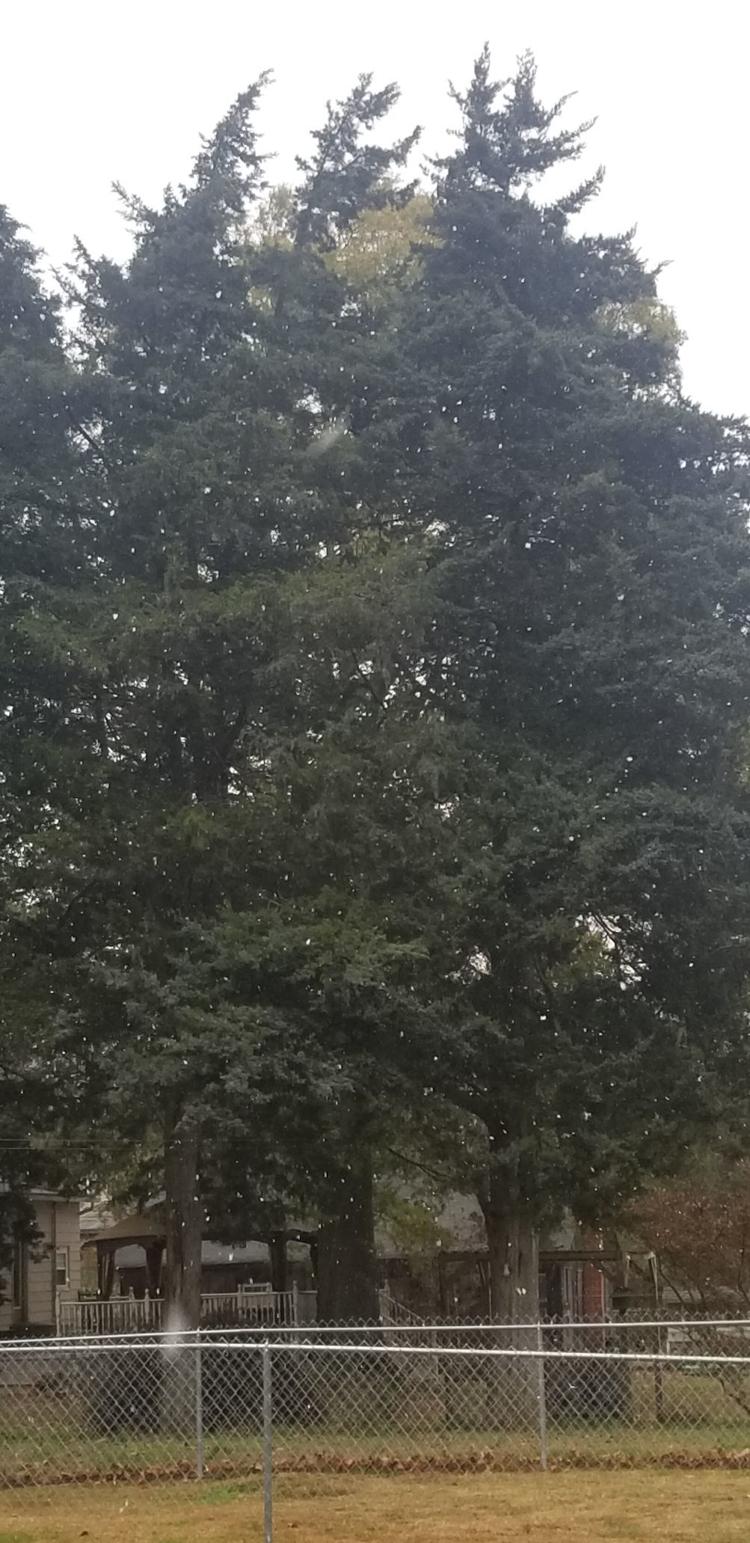 Egg Harbor Township, NJ Snow
Galloway, NJ
Pleasantville, NJ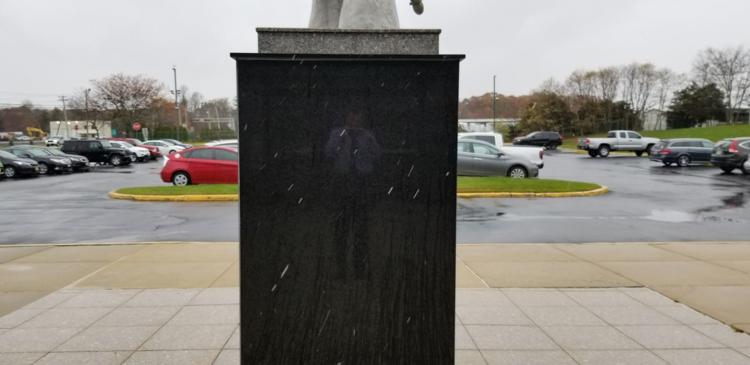 Lower Township, NJ Snow (North Cape May)
What does the 2019-2020 winter outlook have in store?
South Jersey issues Code Blue alert through Thursday morning
A Code Blue alert, intended to assist municipalities in protecting vulnerable citizens during cold weather, is in effect for all of South Jersey.
Code Blue is required when temperatures reach 25 degrees or lower without precipitation or 32 degrees or lower with precipitation; or when wind-chill temperatures reach zero degrees or less for two or more hours.
The alert is intended to assist municipalities in protecting local homeless or residents who may be living in poorly insulated settings by making available shelters or warming centers.
Any resident who experiences a life-threatening emergency should call 911. Other emergencies may be reported to your local municipal office of emergency management.
In Atlantic County, those seeking warmth in the county should contact their local Office of Emergency Management for shelter locations through Wednesday night. Visit readyatlantic.org.
Cape May County's Code Blue will be in effect between 6 p.m. and 6 a.m. Wednesday night. People seeking temporary shelter in a warming center should contact their municipality. Additional resources are available by calling the county Homeless Hotline Service at 877-886-1325 or 609-886-1325. Additional information can be found at capemaycountynj.gov.
In Cumberland County, the Code Blue will be active from 6 p.m. to 6 a.m. Wednesday night. Warming centers will be opened, according to the county's Code Blue Coalition. Warming shelters are located in Bridgeton at Bethany Grace Community Church, 31 N. Pearl St., and in Millville at Trinity United Methodist Church, Ben Corson Hall, 100 S. 2nd Street.
In Ocean County, the Office of Emergency Management issued an alert from 5 p.m. to 8 a.m. Wednesday into Thursday. Hours vary depending on location, with warming centers in Toms River and Lakewood.
Press meteorologist Joe Martucci contributed to this report.
After a morning of rain, the region will go from wet to white during the afternoon, as snow starts to fall.