Well before winter, when the beaches bustle with activity and the boats buzz around the bays, the preparation for winter begins at county road departments.
"We start in the summer getting the plows ready," said Tom Curcio, road supervisor for the Ocean County Department of Public Works. "I have 25 supervisors. They have to sign off that their equipment is checked and snow-ready before winter begins."
Ocean County is the second largest county in the state by area.
That means plenty of roadway to be treated, and plenty of plows to push through it. In southern Ocean County alone, Public Works is responsible for more than 230 miles of roads.
"The first sign of snow, we're calling the crews in," said John Knoop III, director of the Cumberland County Department of Public Works.
Knoop leads the 27-member road crew for the county, responsible for 540 miles of roadway.
Cumberland, Atlantic and Ocean county public works departments said road crews jump into action quickly if an event like a snow shower moves in.
"We ... can plan ahead with a little bit of time," said Jay Steinmetz, division director of roads and bridges for the Atlantic County Department of Public Works.
However, it is the winter nor'easters that bring the famed New Jersey rain/snow line, pelting snow and whipping winds that cause county leaders to rise to the occasion.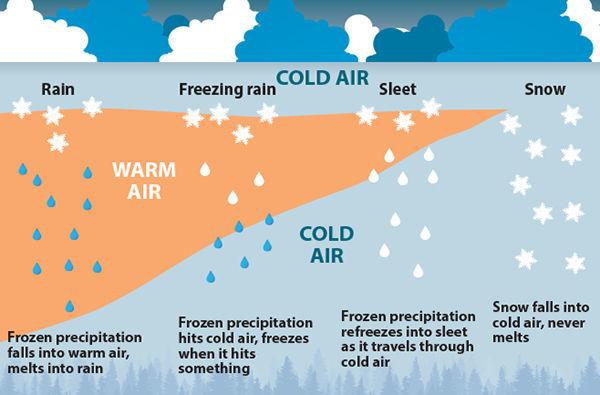 "Every storm is different. ... Sometimes there's a big difference between the northwestern and southeastern portions of the county (Cumberland). ... Even when a major winter storm is forecasted, you question when you need to bring the crews in," Knoop said. "It's a balance between the cost of overtime and getting the work done."
Even though the turkey hasn't been put on the table yet, snow season, and the winter of 2018…
Part of that process is stocking up with salt. Road salt is used to keep snow from sticking by lowering the freezing point of water. Typically, rock salt, or sodium chloride, allows the freezing point to lower to around 20 degrees, meaning snow at 27 degrees can melt on contact with the road surface. Some road crews also use a solution called brine, which is a mix of salt and water.
"We do use brine. If there's no forecasted rain, we can put it on three or four days before. We also have the ability to wet the salt. It's the most effective, too," said Greg Brookins, director of public works for Atlantic County.
Atlantic County has 370 miles of roadway, a fleet of about 40 plows and about 6,000 tons of salt on hand over four locations.
Learn firsthand what this winter has in store for South Jersey with Press meteorologist Joe …
Cumberland County has about 40,000 gallons of brine available for use. Ocean County has three 10,000-gallon tanks on hand to make brine at its three garages.
The days of a severe winter storm can be long. In Cumberland County, it means 16-hour shifts. Linda Gilmore, public information officer for Atlantic County, said shifts can last for 25 hours.
However, workers get food breaks, and crews aim to give four hours of rest.
"We're keeping the roads safe. We'll work until all roads are black," Steinmetz said.