Preparing for the next major Hurricane
ATLANTIC CITY — The Great Atlantic Hurricane of 1944 hit the New Jersey Coast 74 years ago on Sept. 14, destroying most boardwalks — including Atlantic City's — and leaving Atlantic and Cape May counties in ruins. Read more
EGG HARBOR TOWNSHIP — John and Patty Fulton's non-motorized houseboat at Sea Village Marina survived Hurricane Sandy, even though the marina's docks were destroyed.
The Press of Atlantic City is launching an online weather resource for all of South Jersey, for all types of weather. It's our new weather library — and right now the focus is winter.
Currently, there are no active named storms in the tropical Atlantic Ocean.  
Tropical Storm Bonnie was the second storm, after Hurricane Alex in January, to form before the official start of hurricane season on June 1.
Hurricane season in the Atlantic Ocean runs from June 1 through November 30.  But in 2016, the first hurricane formed well outside of these bounds.
One strikes hard and fast in the summer.
We all know we dodged a destructive meteorological bullet with Hermine. And while there's a collective sigh of relief, there's also confusion as to what happened, anger as to the forecast inaccuracy and how it was communicated, and frustration from the economic impact to the local economy du…
Although clear blue skies may be tempting to some beach-goers this Labor Day, some towns around South Jersey are still not letting visitors near the water as Hermine looms off the coast.
South Jersey is one of the most difficult places to evacuate in the United States, a region penned in by water, with limited escape routes and a summer tourist burst.
In South Jersey, the storm surge is typically the greatest threat to both life and property from a landfalling hurricane.
Hurricanes. Typhoons. Tropical Storms. Tropical Depressions. There are lots of names that meteorologists use to describe these storms, so here's a helpful guide to what they all mean.
Hurricane watch. Hurricane warning.
Everyone in South Jersey remembers Sandy and Irene. Some can recall Floyd and Gloria. Only a few remember Belle.
You've probably heard meteorologists use the word "category", followed by a number, to describe the intensity of a hurricane.
Local officials and public utilities representatives will gather in Ventnor on Wednesday night to discuss how to prepare for hurricane season.
Ivy Rosenberg remembers the severe wind damage her family hardware store in Ventnor suffered in 2012 during Hurricane Sandy.
All eyes along the East Coast are focused on Tropical Storm Joaquin, which may become a hurricane in the coming days.
Imagine a storm bigger than Sandy, fiercer than the June 2012 derecho, and it's headed for South Jersey.
The Press of Atlantic City examines how the hurricane is still affecting many in our area of southern New Jersey. And a look back at the storm we will not forget.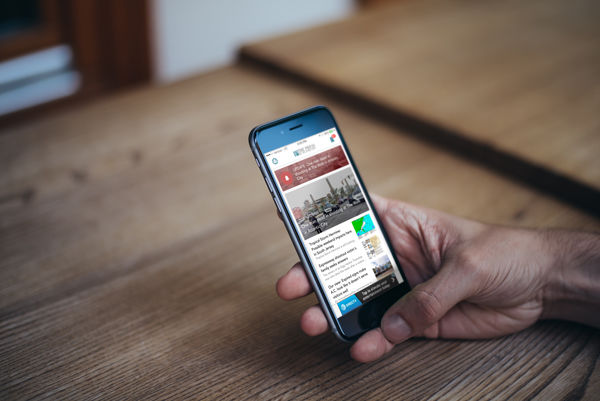 iOS and Android
Get our app on your phone!
Download our app to receive notifications about important news, weather and events happening in our area!