A high-pressure system building from Atlantic Canada will be the weather player this weekend.
We kick off our weekend on Friday much like we left the weekend last Sunday. We had comfortably cool weather, with highs around 80 and nothing but a bright blue sky.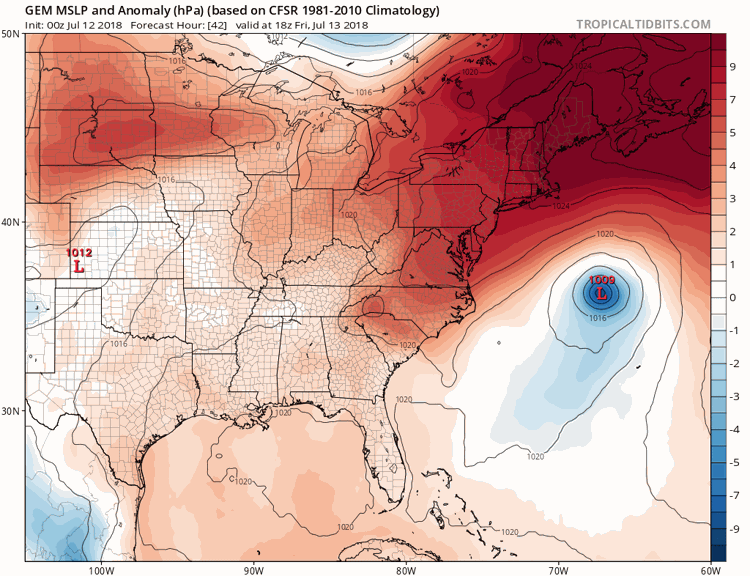 There were area of very dense fog Friday morning. Atlantic City International Airport reported a visibility at 1/8 of a mile around 7:30 a.m. Southeast winds will keep the thermometer jut over 80 on the mainland, with the shore in the mid 70s. There will be ample amounts of sunshine, especially at the shore, where a sunny sky is expected.
Friday night will then be perfect for the boardwalk or enjoying the sunset. We'll have a mainly clear evening. Temperatures will slide through the 70s. We'll bottom out in the 60s for Saturday morning.
Saturday and Sunday will be about the same, but Saturday night will have a bump in the road.
Let's start with the days first. Both will have periods of sun and clouds. Highs will be 85 to 90 on the mainland and 80-85 at the shore. The dew points will be 60-65. That's just a touch humidity, but far from oppressive. 
Now for Saturday night. A cold front will bring moisture in from Saturday afternoon into Sunday. This leads to the partly sunny sky. Late Saturday night might squeeze out a few showers. Otherwise, our weekend is dry.
Monday and Tuesday morning will have a mix of sun and clouds. That's similar to Saturday and Sunday. However, the dew points will hover near 70 degrees, which is sticky. As a result, the heat index will be about 90 degrees.
We are still dealing with rip current and coastal flooding issues. You'll see plenty of yellow flags at the beach. Check with the lifeguards before entering.
In addition, a minor coastal flood stage is anticipated again for the Friday and Saturday evening high tides. Move your cars if you need to.
Finally, on Friday I will be On The Road in North Wildwood and Wildwood Crest. We're starting at the Seaport Pier at 10 a.m. Make it out if you can!