There are no official frost statistics kept by the government. A frost advisory is issued whenever the National Weather Service believes that sensitive, uncovered plants can be damaged as a result of frost. Once this has occurred in a significant enough area, the NWS will typically stop issuing frost advisories until the spring. 
At our climate observing sites in Millville and at Atlantic City International Airport, the first freeze is not too far away, on average. Both sites average their first freeze on Oct. 23.
Love it, hate it, or just want a little of it, snow will come to South Jersey.
We still have some time before we even entertain the possibility of snow, though. The first measurable snow in recorded history at A.C. Airport was Nov. 5 back in 1973. 
On average, our first measurable snowflakes occur on Dec. 19 at A.C. Airport. Millville typically holds on for a few more days, not happening until Dec. 27.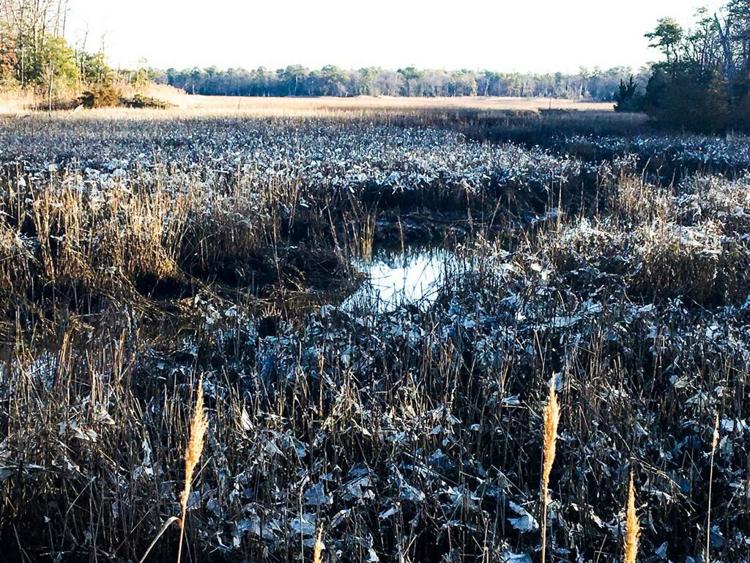 While there are no farms at the shore, there are plenty of gardens. Again, frost records aren't kept by the National Weather Service. However, expect frost to occur 2-3 weeks later at the shore than on the mainland. 
The first freeze typically will come two-to-three weeks later than the mainland. At Cape May the first freeze, on average, is Nov. 9. This is similar to what you would find up and down our shores, since all of our coastal towns are on barrier islands surrounding completely by water.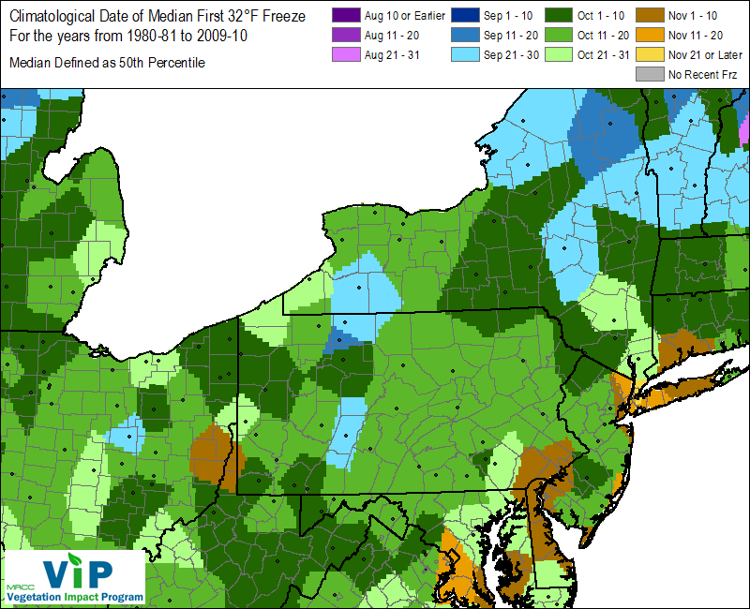 However, just because it takes longer to cool down than the mainland doesn't mean snow comes later. Once it is cold, it can snow. Take this as proof.
Cape May, on average, seeings its first measurable snow on Dec. 26, right in between A.C. Airport and Millville.